Daily Edition Top 10 (Week of August 8, 2016): Summer Games Dominate
Gabriella Schwarz / August 13, 2016
The Summer Games and Donald Trump dominated the news this week. See highlights from a record week in Rio and the latest on the Republican presidential nominee, as well as the other biggest stories of the week, as they appeared in The Daily Edition.
1. At the end of Day 7 in Rio, the U.S. lead the Olympic medal count with 50 medals, including 20 gold medals, 13 silver and 17 bronze. Michael Phelps continued to make history as the most decorated Olympian, the U.S. women's gymnastics team dominated in the team and individual all-around events led by Simone Biles and Aly Raisman, swimmer Katie Ledecky won five medals and Simone Manuel became the first female African American to win gold in an individual swimming event. Those were just some of the highlights one week into the Summer Games. Follow our around the clock coverage to keep up with the next week of events.
Magazine to follow: Summer Games 2016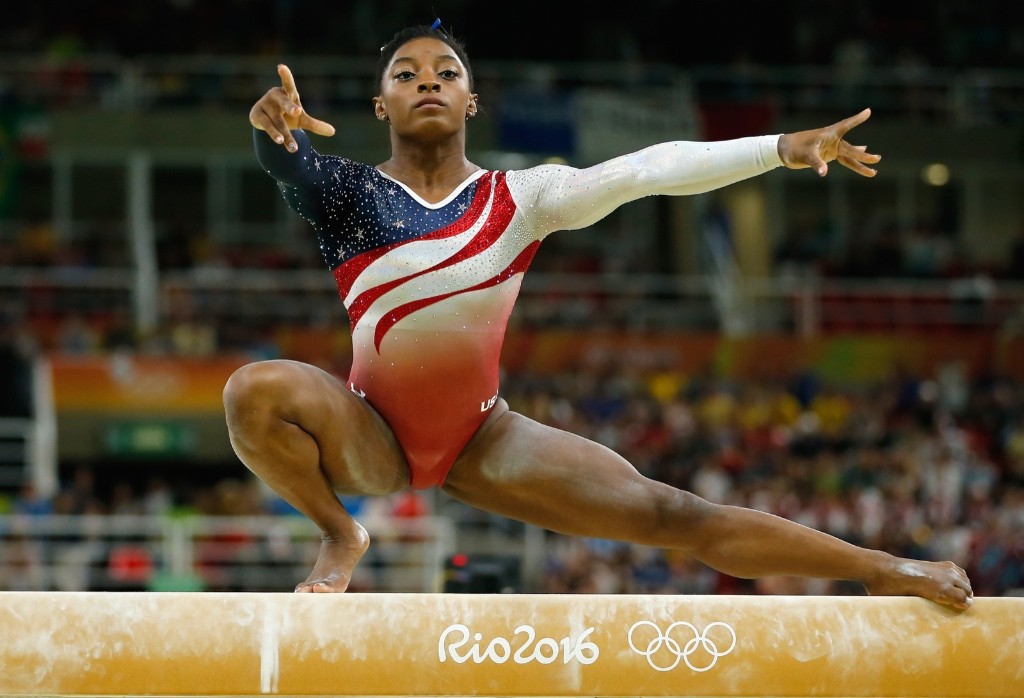 2. Donald Trump Suggests 'Second Amendment People' Could Act Against Hillary Clinton—The New York Times, Nick Corasaniti and Maggie Haberman
Top line: "Donald J. Trump on Tuesday appeared to raise the possibility that gun rights supporters could take matters into their own hands if Hillary Clinton is elected president and appoints judges who favor stricter gun control measures."
Topic to follow: Donald Trump
3. Clinton releases 2015 tax return, calls on Trump to release his—The Washington Post, Anne Gearan, Tom Hamburger and John Wagner
Top line: "Democratic presidential nominee Hillary Clinton and her husband, former president Bill Clinton, earned $10.7 million last year according to their 2015 tax return, which her campaign released Friday along with a trove of other documents intended to apply pressure to Republican Donald Trump to do the same."
Topic to follow: Hillary Clinton
4. US Declares Health Emergency in Puerto Rico Due to Zika—Associated Press, Danica Coto
Top line: "The U.S. government on Friday declared a public health emergency in Puerto Rico as a result of a Zika epidemic. The declaration allows the U.S. Department of Health and Human Services to award grants, access emergency funds and temporarily appoint personnel where needed, among other things."
Magazine to Follow: Zika Virus Outbreak
5. Delta Outage: 530 More Flights Canceled as System Pain Continues—NBC News,Richie Duchon and Alastair Jamieson
Top line: "Delta canceled another 530 flights by Tuesday afternoon as it continues to recover from a monstrous system outage Monday that saw 1,000 flights canceled and tens of thousands of passengers stranded. More than 200 other flights would likely be delayed throughout the day, the airline warned Tuesday morning."
Topic to follow: Delta Airlines
6. Thai resorts of Phuket and Hua Hin hit by deadly explosions—The Guardian, Oliver Holmes
Top line: "A series of apparently coordinated blasts across Thailand, including in the tourism hotspots of Hua Hin and Phuket, have left at least four dead and dozens injured.
Police said 10 foreigners were injured in the violence, some of the worst in the country since the military seized power in a coup two years ago."
Topic to follow: Thailand
7. NYPD arrests man who scaled Trump Tower with suction cups—CNN, Naomi Lim
Top line: "A man scaling Trump Tower using giant suction cups was roughly pulled into the building at about 6:30 p.m. by members of the New York Police Department after reaching the 21st floor…The 19-year-old from Virginia was arrested and taken to Bellevue Hospital for a psychological evaluation, according to a law enforcement official."
Topic to follow: Trump Tower
8. Japan's long-reigning emperor signals intention to step down—USA Today, Kirk Spitzer
Top line: "Japan's beloved Emperor Akihito said in a rare television address Monday that his time to go is approaching. The 82-year-old monarch said declining health has made it difficult for him to continue in his official capacity."
Topic to follow: Japan
9. Alex Rodriguez: Stats, Highlights and Reaction from Yankees Star's Final Game—Bleacher Report, Adam Wells
Top line: "After 22 years and 2,784 MLB games, Alex Rodriguez laced up his cleats for the final time with the New York Yankees on Friday night against the Tampa Bay Rays, going 1-for-4 with an RBI in a 6-3 win."
Topic to follow: Alex Rodriguez
10. Arianna Huffington is leaving the Huffington Post—Los Angeles Times, Natalie Kitroeff and Shan Li
Top line: "Arianna Huffington, whose first job in media was as founder of the Huffington Post, is resigning as editor in chief of the site. The mogul, 66, said in a letter to staff Thursday that she was leaving to work full time on Thrive Global, a wellness start-up she founded."
Topic to follow: Arianna Huffington
Check out The Daily Edition throughout the week for your news updates.
~GabyS is reading the swimming topic