Daily Edition Top 10 (Week of November 2, 2015)
Gabriella Schwarz / November 7, 2015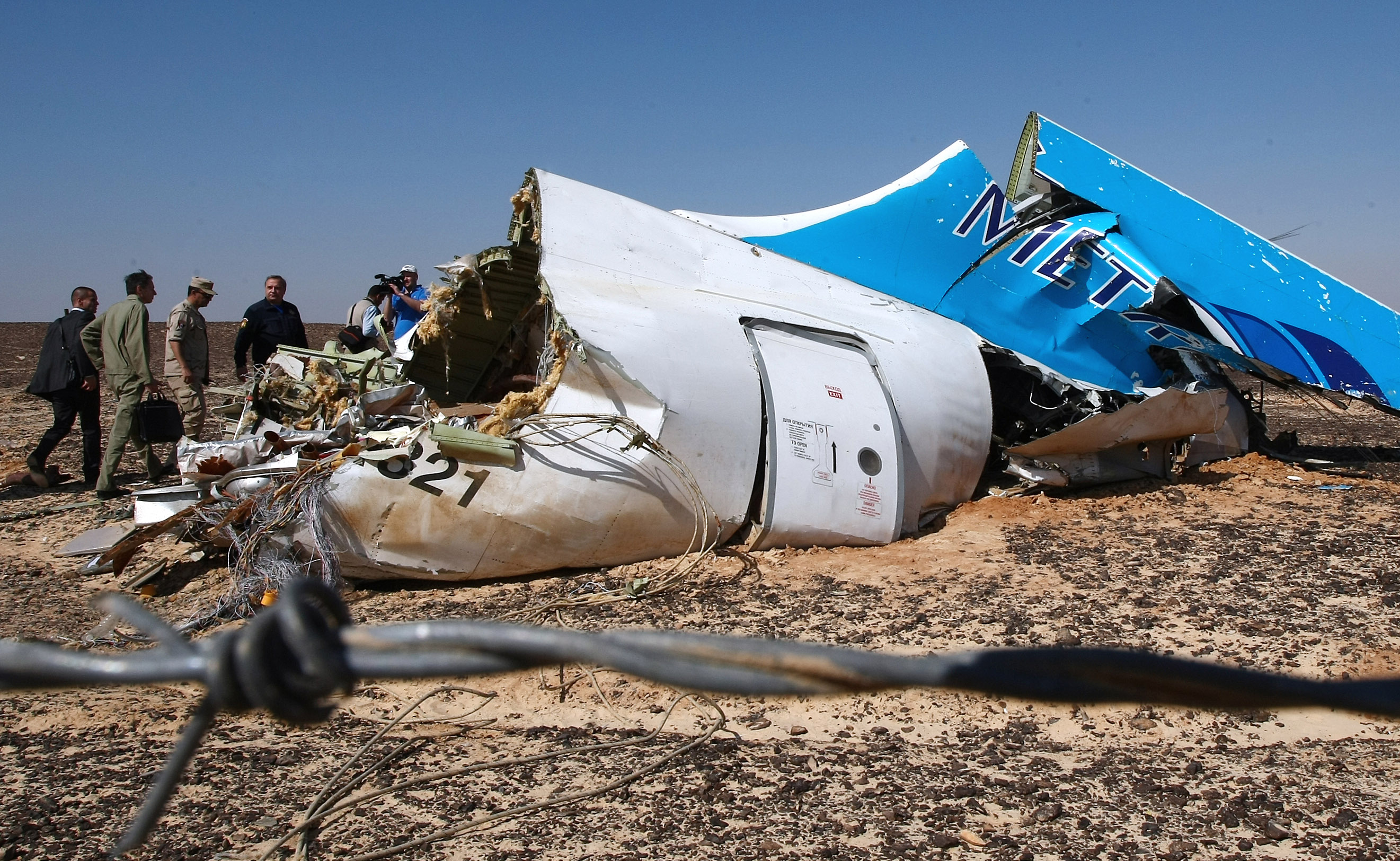 Perhaps the week's biggest news came on Friday when President Barack Obama rejected the Keystone XL pipeline, after five years of debate. Read more about his decision and some of the other top stories from The Daily Edition, including the ongoing questions about the Russian jet crash, results from Election Day 2015 and the release of the latest Bond movie.
1. Environmental Activists Prepare for Next Fight After Keystone Victory – Time, Justin Worland
Top line: "President Obama's rejection of the Keystone XL pipeline marks the end of seven years of activism by environmentalists across the country. But, between celebrations on Friday, activists painted the decision as just the beginning of a new era of activism where any additional fossil fuel projects will not be tolerated."
Topic to follow: Keystone Pipeline
2. Suspicion of terror in Russian jet crash raises questions for Obama – CNN, Stephen Collinson
Top line: "…the possibility that ISIS is behind the plane crash raises the specter of a new potential for devastating attacks on Americans. If another Islamist group has acquired the motivation and the capacity to attack civilian airliners, a future target could be U.S. jets."
Topic to follow: Russia
3. Election Day: Bevin wins in Kentucky, Ohio rejects pot – CNN, Gregory Krieg, Theodore Schleifer and David Wright
Top line: "Ohio votes against legal pot…Houston rejects LGBT rights measure…Seattle: Coupons for candidates…Washington: A push to save endangered animals…Texas: The NRA bags its prize…San Francisco: Airbnb wins big."
Topic to follow: Elections
4. A group of middle-aged whites in the U.S. is dying at a startling rate – The Washington Post, Lenny Bernstein and Joel Achenbach
Top line: "The mortality rate for white men and women ages 45-54 with less than a college education increased markedly between 1999 and 2013, most likely because of problems with legal and illegal drugs, alcohol and suicide, the researchers concluded. Before then, death rates for that group dropped steadily, and at a faster pace."
Topic to follow: Mortality Rate
5. Drones vs. Robots: The Battle For Our Delivery Future Is On – Fast Company, Daniel Terdiman
Top line: "There's no doubt that delivery drones are sexy, and there will certainly be companies pursuing that market in the near future. The question is whether such a system is economical and safe enough to reach mass scale."
Topic to follow: Drones
6. Could electrical stimulation to the brain help with weight loss? A new study shows promise – Los Angeles Times, Melissa Healy
Top line: "Giving a region of the brain that's key to self-control and motivation a zetz of electrical stimulation may help the obese to eat less and lose more weight, says a new study."
Topic to follow: Weight Loss
7. The countries that don't exist – BBC, David Robson
Top line: "The globe, it turns out, is full of small (and not so small) regions that have all the trappings of a real country – a fixed population, a government, a flag, and a currency. Some can even issue you a biometric passport. Yet for various reasons they are not allowed representatives in the United Nations, and are ignored on most world maps."
Topic to follow: Maps
8. Robot revolution: rise of 'thinking' machines could exacerbate inequality – The Guardian, Heather Stewart
Top line: "A 'robot revolution' will transform the global economy over the next 20 years, cutting the costs of doing business but exacerbating social inequality, as machines take over everything from caring for the elderly to flipping burgers, according to a new study."
Topic to follow: Robots
9. Cheating in Online Classes Is Now Big Business – The Atlantic, Derek Newton
Top line: "Online education is already poised to be a $100 billion global industry. But it could be even bigger if online degrees earn more clout, especially with employers. If online degrees and certifications achieve the same stature as traditional, on-campus ones, an online education marketplace could transform higher education and change the very meaning of going to college."
Topic to follow: College & University
10. Review: In 'Spectre,' Daniel Craig Is Back as James Bond, No Surprise – The New York Times, Manohla Dargis
Top line: "There's nothing surprising in 'Spectre,' the 24th 'official' title in the series, which is presumably as planned. Much as the perfect is the enemy of good, originality is often the enemy of the global box office. And so, for the fourth time, Mr. Craig has suited up to play the British spy who's saving the world one kill at a time, with Sam Mendes occupying the director's chair for a second turn. They're a reasonable fit, although their joint seriousness has started to feel more reflexive than honest, especially because every Bond movie inevitably shakes off ambition to get down to the blockbuster business of hurling everything — bodies, bullets, fireballs, debris, money — at the screen."
Topic to follow: James Bond
Read The Daily Edition throughout the week for your news updates.
~GabyS is reading The Taiwan-China Talks
GET FLIPBOARD ON:
iOS / ANDROID / WINDOWS / WEB
FOLLOW US ON:
FLIPBOARD / TWITTER / INSTAGRAM / FACEBOOK / GOOGLE+ / TUMBLR / YOUTUBE / SOUNDCLOUD / PINTEREST / MEDIUM