Daily Edition Top 10 (Week of November 30, 2015)
Gabriella Schwarz / December 5, 2015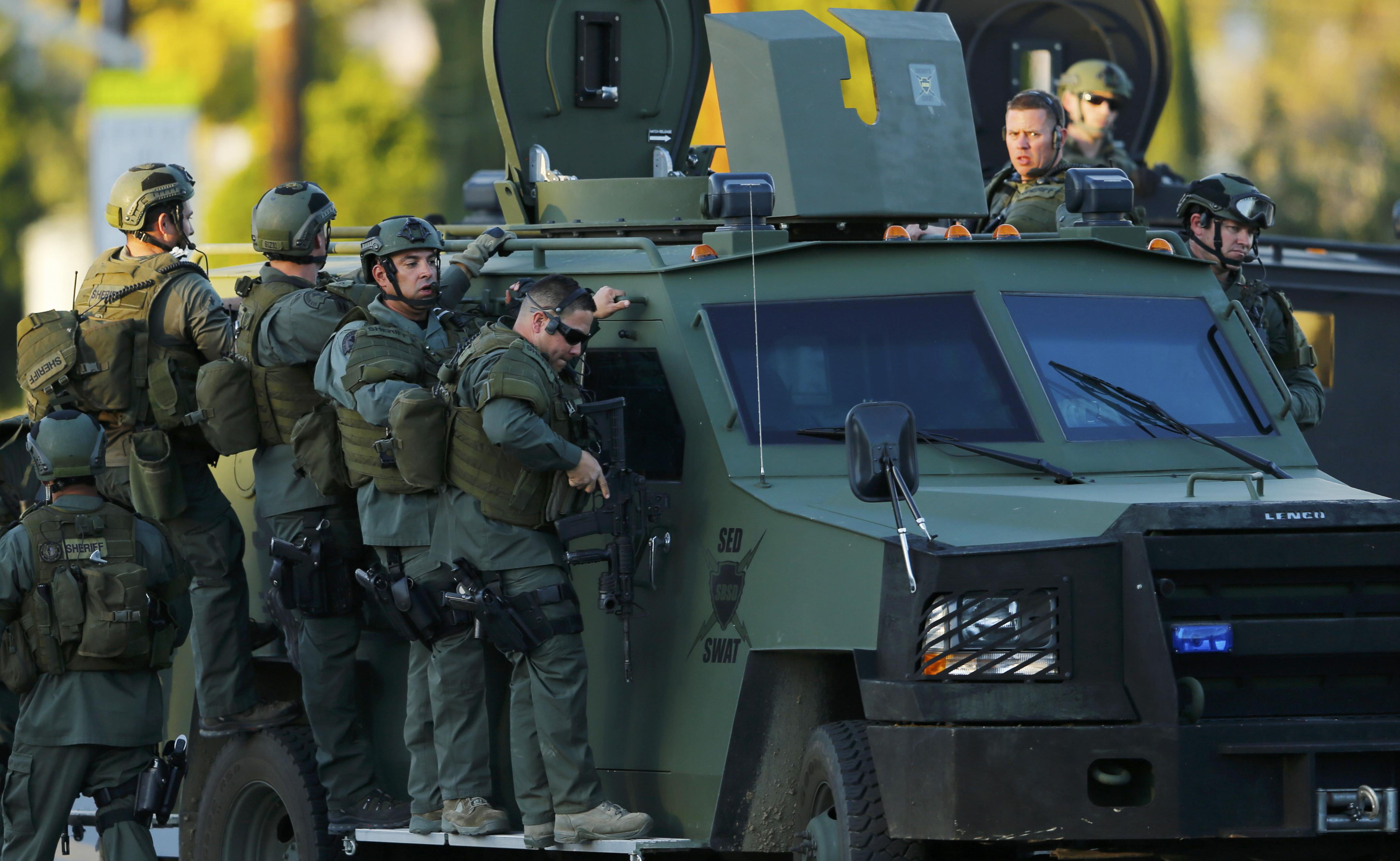 The worst mass shooting in almost three years was carried out this week in San Bernardino, California. Fourteen people lost their lives in the attack, the motives for which are still under investigation. Read the latest below, as well as the other biggest news stories of the week.
1. F.B.I. Treating San Bernardino Attack as Terrorism Case – The New York Times, Michael S. Schmidt and Richard Perez-Pena
Top line: "What began as a local police response to gunfire in San Bernardino turned into a global investigation into the deadliest terrorist assault in the United States since the Sept. 11, 2001, attacks, an inquiry being headed by the F.B.I. and stretching from California to Saudi Arabia and Pakistan. It is also the nation's worst mass shooting in almost three years, since the slaughter at an elementary school in Newtown, Conn."
Follow the Shooting in San Bernardino Flipboard Magazine to remember the victims and keep up with the latest on the investigation.
2. COP21: Climate delegates agree draft deal text – BBC, Matt McGrath
Top line: "Among the many tricky issues they will have to deal with is differentiation: many countries are reluctant to change the way that nations are divided into developed and developing, based on where they were in 1992, when the UN Convention was signed. Many richer countries want this to change, and want a greater number of emerging economies to take on emissions reduction targets and become climate finance donors."
Topic to follow: Climate Change
3. Britain launches Syria airstrikes – USA Today, Jane Onyanga-Omara and Kim Hjelmgaard
Top line: "British Royal Air Force Tornado fighterjets conducted airstrikes against Islamic State targets in Syria, the country's defense ministry said Thursday. The bombing campaign came shortly after Prime Minister David Cameron held a vote in the House of Commons late Wednesday on whether to support the operation. Lawmakers backed the government by 397-223."
Topic to follow: Islamic State (ISIS)
4. Pentagon Opens All Frontline Combat Jobs to Women – Time, Mark Thompson
Top line: "Women will be allowed to serve as fully-fledged members of front-line U.S. military combat units, Defense Secretary Ashton Carter announced Thursday. 'They'll be allowed to drive tanks, fire mortars, and lead infantry soldiers into combat,' Carter said, so long as they meet the same physical standards as their male comrades. 'They'll be able to serve as Army Rangers and Green Berets, Navy SEALs, Marine Corps infantry, Air Force parajumpers and everything else that was previously open only to men.'"
Topic to follow: U.S. Military
5. Malfunctions, Pilot Response Blamed in AirAsia Flight 8501 Crash – The Wall Street Journal, Ben Otto and Andy Pasztor
Top line: "Indonesian investigators said the crash of AirAsia Flight 8501 last year, which killed all 162 people on board, was caused by a combination of system malfunctions and improper pilot responses to cascading electrical and rudder-system problems. Investigators from Indonesia's National Transportation Safety Committee said Tuesday that a cracked solder joint on the Airbus A320 resulted in an electrical interruption that prompted computer-generated warnings of a rudder malfunction."
Topic to follow: AirAsia
6. Emanuel dismisses top cop Garry McCarthy amid pressure for change – Chicago Tribune, Bill Ruthhart and David Heinzmann
Top line: "[Rahm] Emanuel and [Garry] McCarthy have failed to enact systemic change in a department with a long history of excessive force and misconduct. On Tuesday, that cost McCarthy his job, dismissed by a mayor seeking to ease public outrage over the police video recording of a black teen shot 16 times by a white officer now charged with murder."
Topic to follow: Chicago
7. Oscar Pistorius Convicted of Murder on Appeal, Faces 15 Years in Prison – NBC News, Alexnader Smith and Chapman Bell
Top line: "Oscar Pistorius was convicted of murder by a South African appeals court Thursday, a reversal of the result of his original trial that could see him jailed for at least 15 years. The 29-year-old double-amputee Olympian was found guilty last year of culpable homicide — the equivalent to manslaughter in South African law — for killing law graduate and model Reeva Steenkamp on Valentine's Day 2013."
Topic to follow: Oscar Pistorius
8. Kobe Bryant reveals favorite moment in his career and what's next – Los Angeles Times, Melissa Rohlin
Top line: It's hard for any fan to pick their favorite Bryant moment. There was the 81-point game in 2006. There was the time Bryant scored 62 points through three quarters in 2005. There were the five NBA championships. There was the time when Matt Barnes pretended to throw the ball at Bryant's face, and Bryant didn't flinch.
His favorite? 'Nothing beats getting drafted,' Bryant said. 'Nothing tops that. That's the beginning of it all.' Bryant said before he decided to retire, he had something very important to sort through. 'I was born to play basketball, and I had to really work to figure out what comes next,' he said. 'And that's really, really hard. But that's what we have to do as athletes. That's what we have to figure out.'
Topic to follow: Kobe Bryant
9. Mark Zuckerberg and Priscilla Chan announce baby girl – and $45bn charity initiative – The Guardian, Sam Thielman
Top line: "That sterling spoon you might have been considering for Mark Zuckerberg's new baby may no longer be the most exciting gift to the Facebook billionaire's daughter: after revealing his wife, Priscilla Chan, had given birth to their first child, Max, Zuckerberg announced the creation of a philanthropic organization called the Chan Zuckerberg Initiative. The couple have pledged to give away 99% of their Facebook shares in their lifetime, currently worth about $45bn. The organization is structured not as a charity but as a limited-liability corporation (LLC) with broadly charitable aims."
Topic to follow: Mark Zuckerberg
10. Kanye and Kim Kardashian West Welcome Son – People, Anya Leon
Top line: Kanye West and Kim Kardashian West welcomed their second child, a son, on Saturday morning, Dec. 5, she announced on her website and app. "Mother and son are doing well," according to Kardashian West's website.
Topic to follow: Kim Kardashian
Read The Daily Edition throughout the week for your news updates.
~GabyS is reading The Weekend
GET FLIPBOARD ON:
iOS / ANDROID / WINDOWS / WEB
FOLLOW US ON:
FLIPBOARD / TWITTER / INSTAGRAM / FACEBOOK / GOOGLE+ / TUMBLR / YOUTUBE / SOUNDCLOUD / PINTEREST / MEDIUM