Daily Edition Top 10 (Week of October 26, 2015)
Gabriella Schwarz / October 31, 2015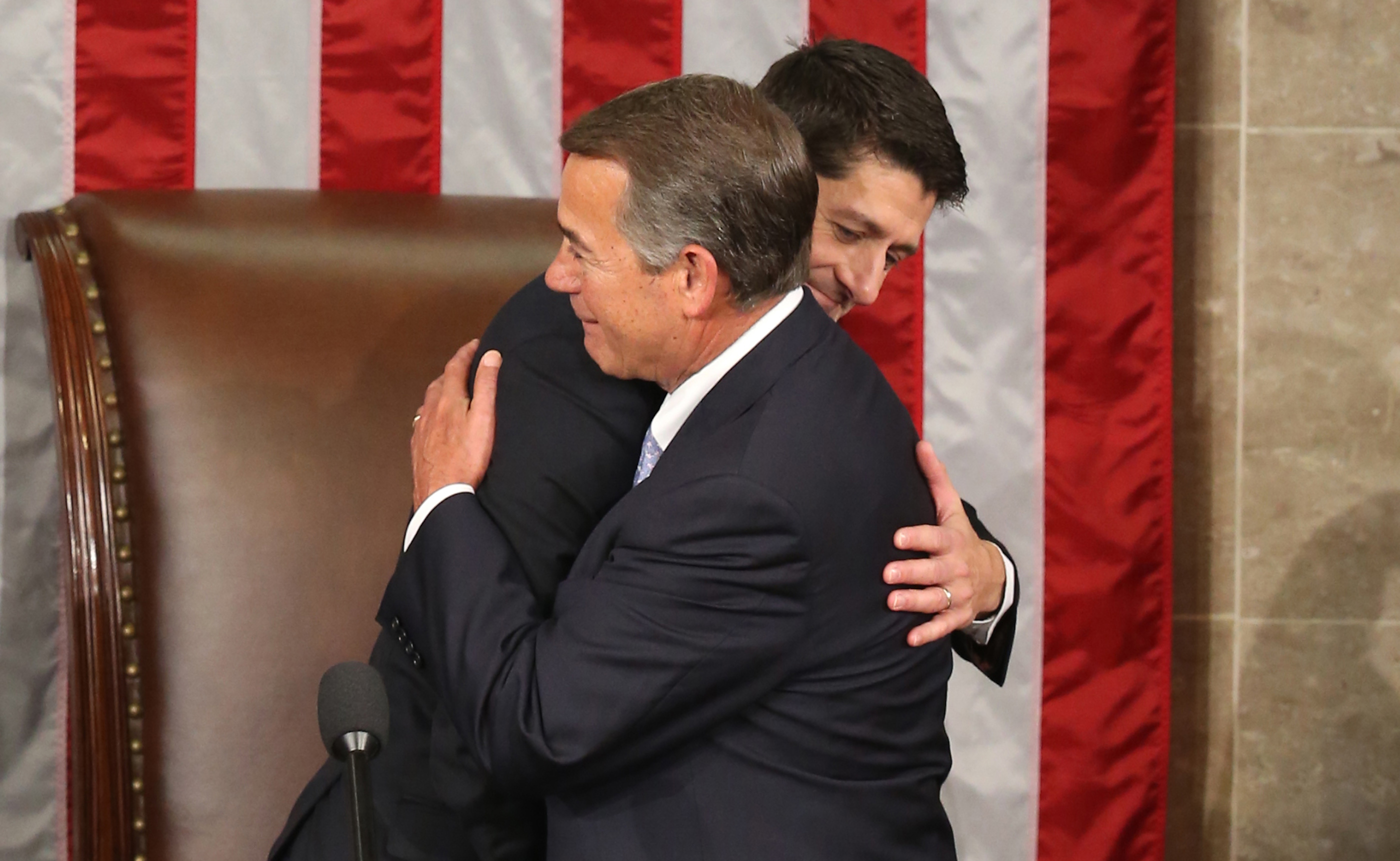 During this big news week, the U.S. Congress elected Paul Ryan as the new House speaker, President Barack Obama ordered forces into Syria, China abandoned its longstanding one-child policy, the Republican presidential candidates jousted in their third debate and the World Series kicked off with a game for the history books, among other events. Read on for some of our top picks from the week that was.
1. As Speaker, Paul Ryan May Need to Pare Lofty Goals – The New York Times, David M. Herszenhorn and Emmarie Huetteman
Top line: "Mr. Ryan, 45, who was elected in a celebratory Capitol Hill pageant on Thursday as the 54th speaker of the House, the youngest to grip the gavel since the late 1860s, now confronts a fundamental question: Will his new post provide a platform to pursue his bold visions for a renewed America, or will those big ideas weigh him down in an era defined by confrontation and small-bore compromises?"
Topic to follow: Paul Ryan
2. Obama orders US special forces to 'assist' fight against Isis in Syria – The Guardian, Dan Roberts and Tom McCarthy
Top line: "Barack Obama has ordered up to 50 special operations troops to Syria, US officials announced on Friday, in an apparent breach of a promise not to put US "boots on the ground", to fight Islamic State militants in the country."
Topic to follow: Syria
3. China Abandons One-Child Policy – The Wall Street Journal, Laurie Burkitt
Top line: "China will abandon its one-child policy, perhaps the most notorious of the Communist Party's intrusions into Chinese lives, amid a looming demographic crunch that threatens the long-term health of the world's second-largest economy."
Topic to follow: China
4. 5 takeaways from the third GOP debate – Politico, Glenn Thrush
Top line: "1. Boulder crushed Bush…2. Rubio won…3. Donald Trump was a bit player…4. Cruz makes hay out of media-bashing…5. Teflon Ben."
Topic to follow: 2016 U.S. Presidential Election
5. How ISIS Spread in the Middle East – The Atlantic, David Ignatius
Top line: "The Koranic message of submission and jihad is perhaps as powerful now for believers as it was in 622 A.D., when the Prophet Muhammad gathered his followers in Medina and began raiding neighboring areas…It's the same idea that is evoked in the nasheeds, or Islamic chants, that provide the soundtrack for many ISIS videos today: 'What is most striking is the very simple but powerful program of action outlined by Muhammad: form a righteous community (umma), go to a safe place (hijra), and from there embark on jihad against the unrighteous,' noted Hoyland [historian Robert G. Hoyland]."
Topic to follow: Islamic State (ISIS)
6. How 4 Federal Lawyers Paved the Way to Kill Osama bin Laden – The New York Times, Charlie Savage
Top line: "The legal analysis offered the administration wide flexibility to send ground forces onto Pakistani soil without the country's consent, to explicitly authorize a lethal mission, to delay telling Congress until afterward, and to bury a wartime enemy at sea. By the end, one official said, the lawyers concluded that there was 'clear and ample authority for the use of lethal force under U.S. and international law.'"
Topic to follow: Osama bin Laden
7. What to Know About Meat and Cancer – Time, Alexandra Sifferlin
Top line: "The group classified processed meat as carcinogenic to humans 'based on sufficient evidence in humans that the consumption of processed meat causes colorectal cancer,' the agency [World Health Organization] said in a statement. They classified red meat as 'probably' carcinogenic to humans due to limited evidence it causes cancer, and strong evidence that it supports a 'carcinogenic effect.' The findings were published in the journal The Lancet Oncology."
Topic to follow: Cancer
8. Climate change could soon push Persian Gulf temperatures to lethal extremes, report warns – The Washington Post, Joby Warrick
Top line: "Monday's Nature Climate Change study said Persian Gulf cities from Dubai to Iran's Bandar Abbas could experience summer days that surpass the 'human habitability' limit, with heat and humidity so high that even the healthiest people could not withstand more than a few hours outdoors. Other Middle Eastern cities could approach the lethal threshold, including the Saudi holy city of Mecca, a destination for millions of Muslim pilgrims every year, according to the report in the peer-reviewed journal Nature Climate Change."
Topic to follow: Climate Change
9. Royals outlast Mets in World Series Game 1: 13 Things to know – CBS Sports, Mike Axisa
Top line: "In terms of innings played, Tuesday's game was tied for the longest in World Series history…It goes without saying that winning Game 1 is pretty important. It's not imperative in a best-of-7 series, but every team wants to start the series off on the right foot. Coming into the 2015 World Series, teams are 104-60 all-time in best-of-seven series after winning Game 1, including 68-38 in the World Series. The last team to win the World Series after losing Game 1: the 2009 Yankees."
Topic to follow: World Series
10. Bad posture? It may be in your head – Quartz, Jonathan Flynn
Top line: "Your posture is affected by many aspects of your daily life, including physical and psychological factors. The former can include how you sit and for how long, how active you are, and if you are repeatably placing strain on your body. From a psychological perspective, how well you are dealing with stress, how balanced your work, social and family life is, and your overall level of self-esteem will all contribute to your posture."
Topic to follow: Psychology
Check out The Daily Edition throughout the week for your news updates.
~GabyS is reading World Series 2015
GET FLIPBOARD ON:
iOS / ANDROID / WINDOWS / WEB
FOLLOW US ON:
FLIPBOARD / TWITTER / INSTAGRAM / FACEBOOK / GOOGLE+ / TUMBLR / YOUTUBE / SOUNDCLOUD / PINTEREST / MEDIUM