<![CDATA[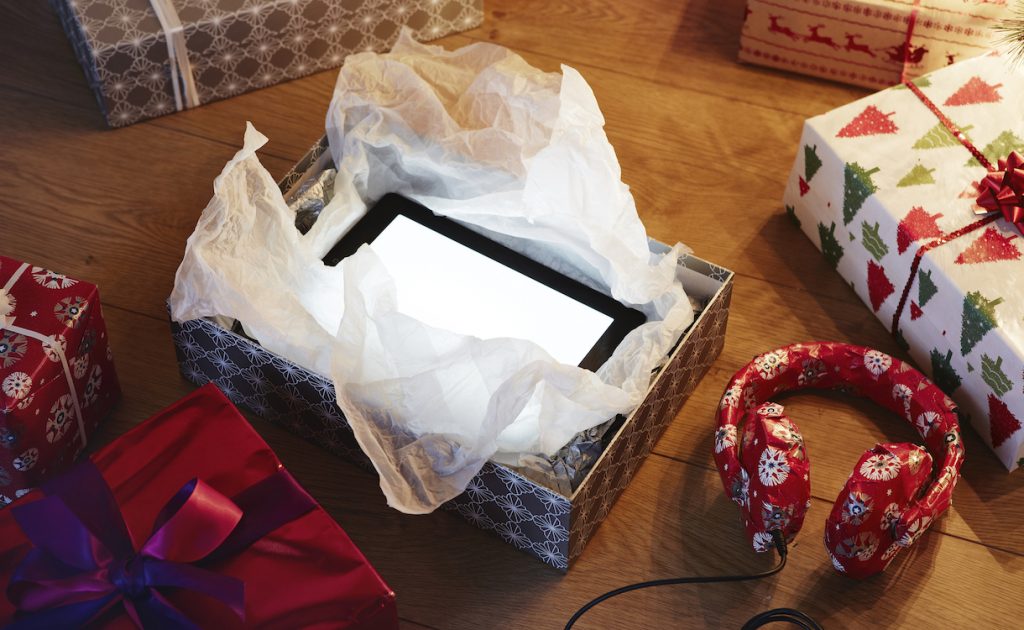 As we near the end of the year (thank goodness!), normally millions of people would be preparing their holiday shopping lists and lining up for the best deals on gifts. Unfortunately, the coronavirus pandemic has put a monkey-wrench in those traditions, forcing many to avoid brick-and-mortar stores in favor of online shopping — online sales topped $5.1 billion on Thanksgiving alone and $9 billion on Black Friday, while in-store traffic dropped 52 percent. Gone are the traditional "Door Buster" sales and in its place are month-long specials. Odds are that an iPhone, smartwatch, smart speaker, laptop, game console or television will likely be on any tech lover's wishlist. But could COVID-19 cause a shift in people's buying decisions? We reached out to a few of our favorite tech reporters for their thoughts on the hottest gadget this season.

"It's tough to boil it down to one gadget, but I think it's a toss-up between the Xbox Series X, any one of the new orb smart speakers (Echo or HomePod Mini), and Apple's iPhone 12 Pro," journalist Lance Ulanoff tells us. This doesn't surprise us as all of these items debuted this year, but for those staying at home, Microsoft's Xbox Series X and Sony's PlayStation 5 will definitely be the must-have item — if you can find them.

"A seven-year wait along with the trials of sequestering at home has created an unprecedented demand for these new machines," Ryan Waniata, Reviewed.com's electronics managing editor explains. "The problem, of course, is that demand currently exceeds supply." CNET's Senior Commerce Editor Rick Broida echoes the same sentiment. "The new Xbox and PlayStation consoles are already the hottest items this year, selling out literally within minutes every time a store gets more inventory."

Demand for the Oculus Quest 2, Facebook's new and very affordable virtual reality headset, will likely also be increased. "For many people, the weather is getting colder and indoor-seating for restaurants and venues will still be limited or closed, which means even more time spent indoors," says Raymond Wong, the senior reviews editor at Input. "Be it games or a virtual beach or movie theater, people are already diving into VR to escape reality; Quest 2 makes it more affordable to do so."

Besides gaming consoles, expect phones, smart speakers, and televisions to also fly off the proverbial shelves. What consumers will buy may likely be impacted by the pandemic — instead of buying for entertainment's sake, purchases could be made to help manage the home, improve remote working conditions, or just to ease loneliness. Don't discount the demand for less obvious items such as fabric technology, home goods, or headphones.

"Our Home team has…seen the continued success of air fryers this year, which were big sellers in 2019 and don't seem to be slowing down as people look to spice up their home-cooked meals," Waniata says. "iRobot's new, self-emptying iRobot i7+ has also been a big one for those looking to keep things fresh as their homes have become their office, movie theater, restaurant, etc."
WIRED Senior Editor Lauren Goode explains: "Headphones now feel especially necessary for Zooming, working, exercising, or just getting outside for a walk and taking a break. I also think inexpensive tablets, like the cheap 10-inch iPad, will be a popular buy — or Chromebooks if you can find one." She also believes that clothing tech that'll help people spend more time outdoors meeting people could be a surprise winner: "I also think this is the year for breakout fabric technologies, as one of our writers wrote in a recent essay for WIRED. She said that the tools that have made her feel most connected weren't computers, but products like masks, blankets, and weather-appropriate clothing because they've allowed her to meet people outdoors. So, yeah, 'Holiday Season 2020: The year of synthetic base layers?' Pretty unsexy, but better than being cold."
Though the buying decisions may seem slightly skewed in favor of adapting to a pandemic lifestyle, it doesn't seem that there will be many surprise gadgets that stand out this year besides the typical devices that are purchased around this time of year.
Oh, and if you're still looking for holiday gift ideas, inspiration or ways to celebrate the season safely, be sure to check out our Holiday Central destination. Happy Holidays!
What do you think will be the most popular tech item flying off the shelves? Let us know by sending a tweet to @Flipboard. We'd love to hear from you.
— Ken Yeung, Flipboard's Technology and Science Editor, is curating "Reviews in Tech."