DIY Video: On the Red Couch with USA Today's Jefferson Graham
Inside Flipboard / September 4, 2012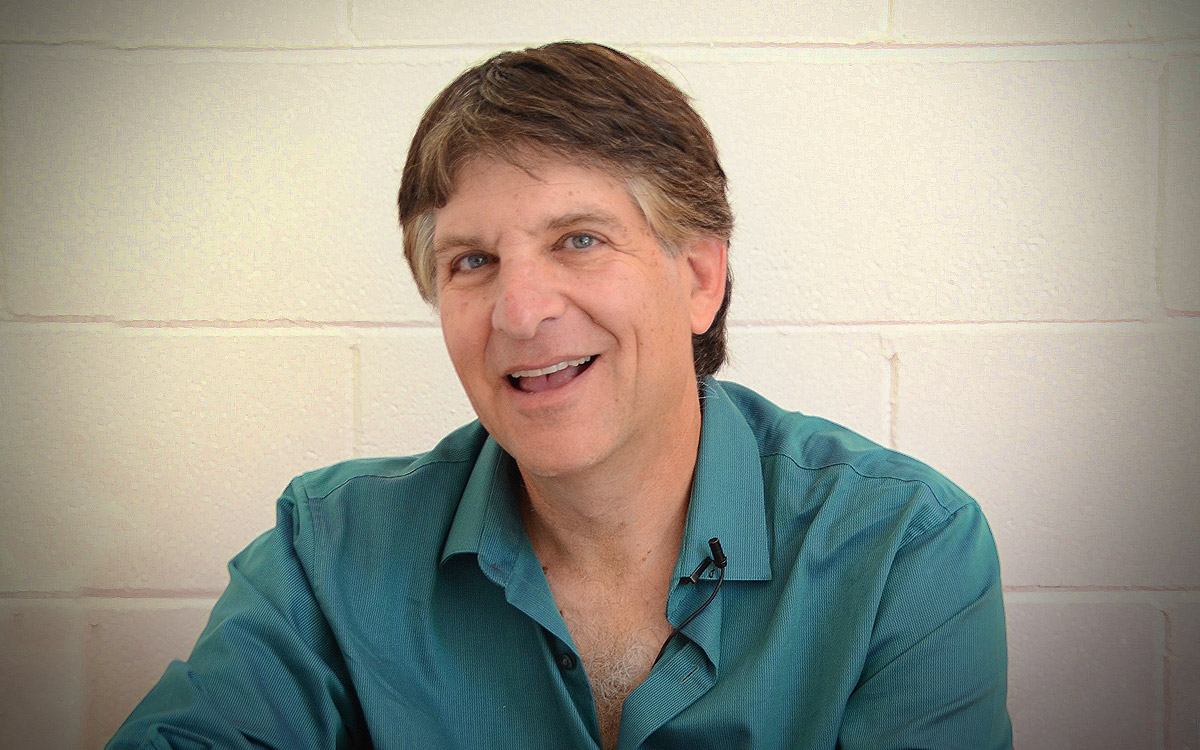 Jefferson Graham, who joined USA Today in 1984, has been a writer there almost as long as there's been a USA Today to write for. Over the years, the L.A.-based Graham has also evolved along with the newspaper, well beyond print and now hosts and produces the popular "Talking Tech" video series. The program features one-on-one chats with celebrities ranging from Mike Tyson to Judge Judy and Kermit the Frog.
Producing and shooting his own show allows Graham to flex his inner videographer: He's become an expert in the art of being a one-man, digital-video studio. Recently, Peachpit published his newest book, "Video Nation: A DIY guide to planning, shooting, and sharing great video", which lays out some of the things he's learned about video in the age of iPhones and iPads. (Note to folks in the Bay Area on Sept. 11: Graham will be talking about his book at The Booksmith, at 7:30 p.m. in San Francisco.)
When we found out that Graham was visiting Northern California on vacation recently, we asked him to come by for one of our Red Couch interviews. We even asked him to shoot and edit it.
Here are some excerpts:
You actually filmed this Red Couch interview. What setup are you using?
I have an oddball collection of cameras right now because I'm actually on vacation. I'm using an iPad. Also, a Canon Mark III SLR—it has an imaging chip that's 20 times the size of a camcorder. I can shoot in the lowest lowest light and it looks beautiful. My third camera is a Go Pro—it's a super wide-angle camera and has both of us in the shot right now. You can't watch TV anymore without seeing the Go Pro. Everyone is using it. It's amazing.
Give us some quick pointers on how to improve video shot on iPhones and iPads.
We all now have video cameras in our pockets. You need to get a tripod now. If you want to get serious, you can push your video camera to another level. I'm using on the iPad right now a $40 iClip aimed at musicians for sheet music—it's a stand. You put the iPad on a stand in decent light and it'll just be amazing. Just steady that camera and then work on the sound because the sound is pretty poor; buy a microphone. You can buy a $40 mic that fits right into the iPhone…and really improve the audio. I explore all that in my book.
On your USA Today video program, "Talking Tech," you mix Hollywood celebrity interviews with technology. Of all your interviews, what were your favorites?
Kermit the Frog and James Taylor. Those would be the two that I'll never forget.
Watch the full interviews with Jefferson Graham:
You can see Graham's work by reading USA Today and/or his book, "Video Nation."

Click
here
to get USA Today on Flipboard.