Dwell on Beautiful Design, Architecture and Interiors
Inside Flipboard / September 20, 2011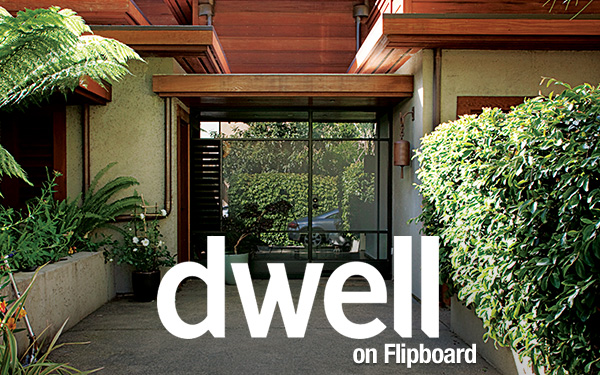 Dwell is an exploration of what it means to live in the modern world. Today, that exploration comes to Flipboard via a clean new section that's a perfect showcase for articles and photo galleries about architecture, interiors, and smart ideas about modern living.
Dwell's editors believe that good design is an essential ingredient for orchestrating the best life possible, and so the magazine seeks to honor the creative thinkers and problem solvers who express this pursuit with an aesthetic that's honest, comfortable and inspiring. Through the use of award-winning photography and lucid text, Dwell presents a view of modern design that's fresh, non-traditional, and wholly unique. By uncovering undiscovered sources, highlighting the latest building materials, reporting on the newest products and furniture, and capturing the most exciting gestures in the world of interior design and architecture, Dwell sustains a trusted voice and remains an important arbiter of modern culture.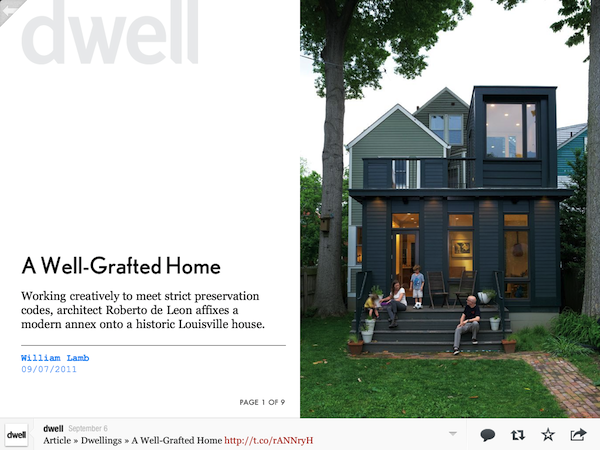 Add Dwell to your Flipboard to infuse your life with good design.
Best,
~MiaQ
featured@flipboard.com
facebook.com/flipboard
@flipboard