Enter the Future With PopSci and These Featured Feeds
Inside Flipboard / July 23, 2011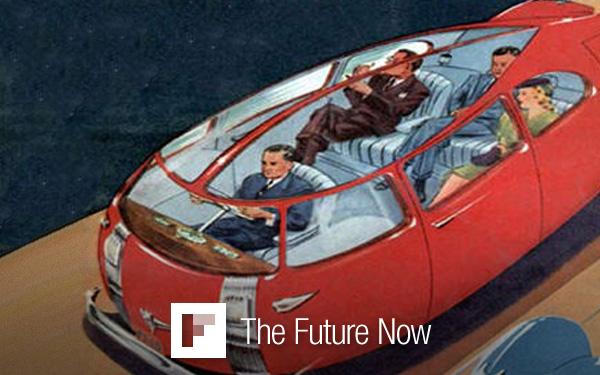 With Popular Science launching on Flipboard today, we're embracing their mantra, "The Future Now," to suggest other feeds that revel in the marvels of science and technology. (But remember, you can always customize your Flipboard with your favorite content, and/or suggest featured feeds by tweeting to @Flipboard_Mia.) Flip on…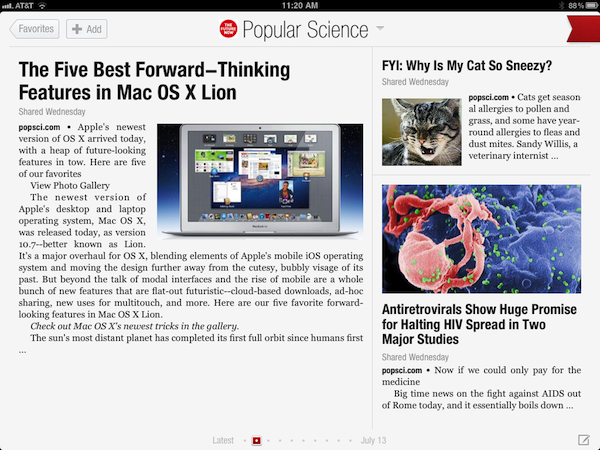 Popular Science – Tap to Add Section
From the science of sunscreen to the features of Mac OS X Lion, Popular Science believes the future will be better, and we have technology to thank for it. As the latest publication to join our Pages program, PopSci articles are now beautifully rendered in Flipboard.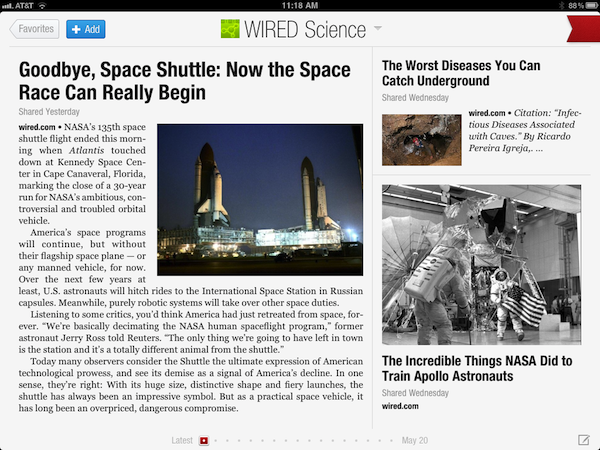 Wired Science – Tap to Add Section
Wired Science offers "news for your neurons," an amalgam of science, space, energy, and "robot sharks with lasers." The artistic side of science is covered, too, as evidenced by "Beautiful Data: The Art of Science Field Notes," a sketchbook-like excerpt from the book edited by Harvard biologist Michael Canfield.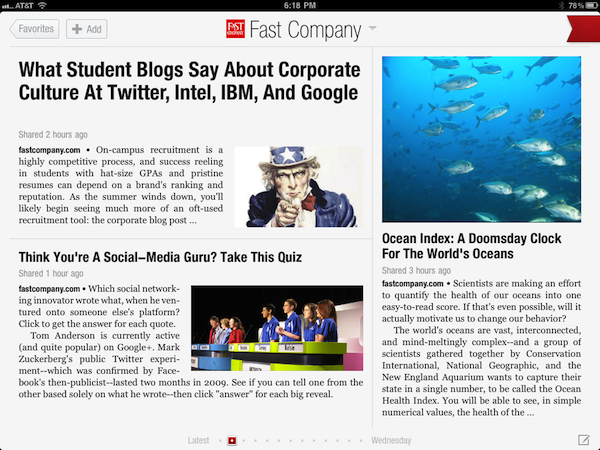 Fast Company – Tap to Add Section
When it comes to future thinkers in business, Fast Company is on the front lines, reporting on the world's most progressive companies and business leaders. Readers are encouraged to push boundaries in technology, ethics, economics, management, and design.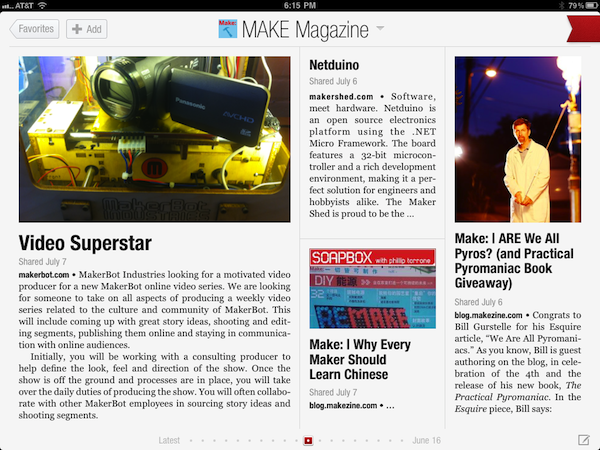 MAKE Magazine – Tap to Add Section
MAKE Magazine fights for your right to tweak, hack, and bend any technology to your own will. Devotees come together several times a year at Maker Faires across the U.S. Imagine a science fair on steroids — and then some. MAKE joined our Pages program earlier this year.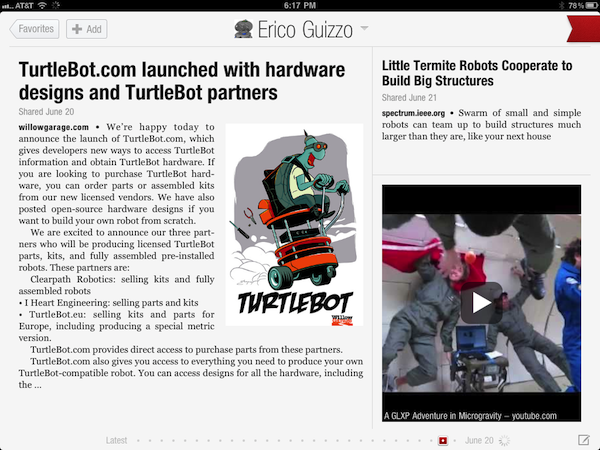 Automaton Blog – Tap to Add Section
IEEE Spectrum's blog is devoted to robots, robotics, automation, AI, and more. One of the coolest things about this feed is its highly specific expertise; you don't encounter robot-oriented curators every day.