Everything You Need to Follow the NBA Finals on Flipboard
Steve Fine / May 31, 2017
We waited 12 months for the rematch and nobody is disappointed. After a spring full of boring blowouts, hopefully we will get a truly competitive playoff series between the two best clubs in the league. For the first time in NBA history, the same two teams, the Golden State Warriors and the Cleveland Cavaliers, will face off in the finals for the third year in a row.
The big story of course is Kevin Durant, who joined the Warriors in a controversial off-season move after playing his entire career with rival Oklahoma City Thunder. Is he the missing part that can help the Warriors gain revenge over the Cavs after blowing a 3-1 lead last year?
The second key story is the amazing run that LeBron James has been on. This is his seventh straight trip to the NBA finals. He has been a dominating force as the Cavs went 12-1 in the playoffs.
The Warriors are still anchored by all-stars Stephen Curry, Draymond Green and Klay Thompson, but they might be without their coach, Steve Kerr, who is recovering from complications due to back surgery. They rely on their impressive three-point shooting to win, but will need help on the boards. They have lost but one game since March 11, going undefeated in the playoffs.
LeBron's supporting cast includes Kyrie Irving and Kevin Love, players who were injured two years ago when the Cavs lost to the Warriors in the finals. They actually have hit more 3's this playoff season than the Warriors so we are expecting quite the shootout over the next two weeks.
The long wait is over. Game 1 is Thursday night in Oakland. Who will win?
To follow all the shots, rebounds and trash talk, check out our NBA Finals 2017 magazine.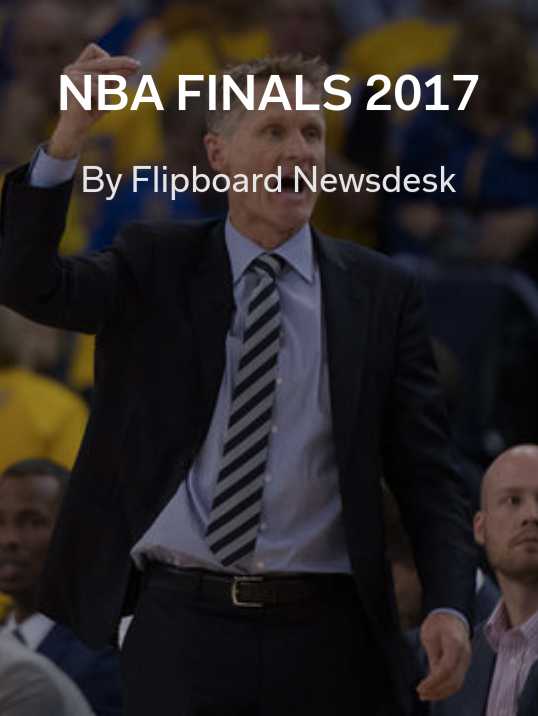 You can also create a Sports Smart Magazine and customize it with Basketball and NBA Finals to make sure your feed is up-to-date throughout the series.