Accounting for Disability and Illness in a Curatorial Practice: Meet Ezra Benus of Brothers Sick (Podcast)
Mia Quagliarello / December 6, 2022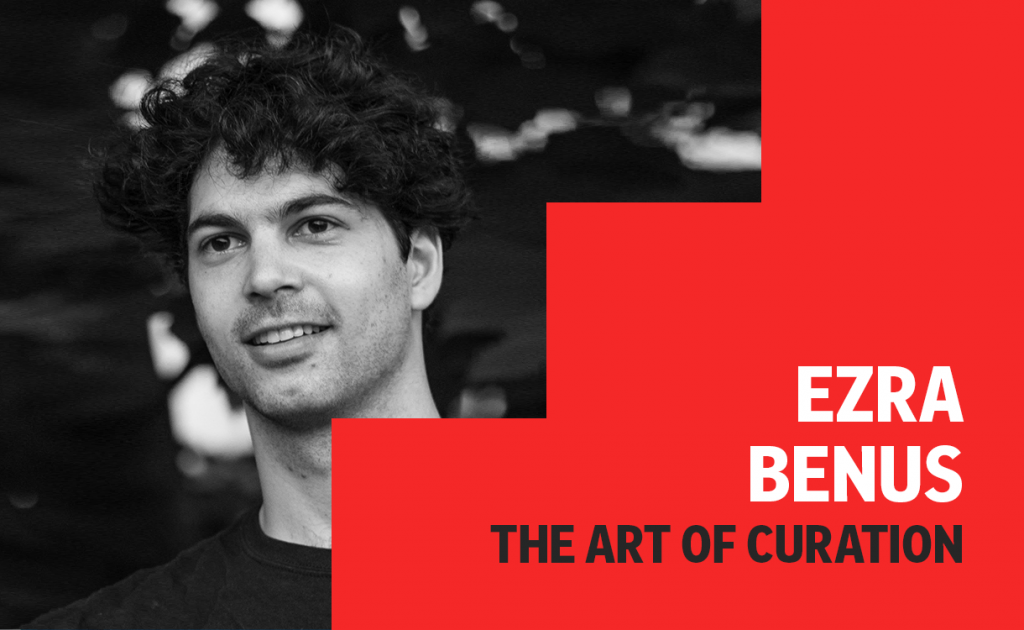 "'Disability aesthetics' is this term that is really loose but points to where we can find disability as the space that informs an artistic practice. When I say 'disability arts' or 'disabled artistry,' it's [referring to] artists who have an experience of disability or illness and use that as a space that is generative and that is not hidden from the practice." — Ezra Benus, artist, educator, and curator

The pandemic helped some people understand what it's like to fear for one's health daily. But for people living with a disability or chronic illness, the feeling is nothing new.

Just think about the arts. Imagine being physically disabled and going to a crowded art show with nowhere to sit, or trying to create large-scale art when your movement is limited. These are things non-disabled people might take for granted but artist/curator Ezra Benus does not.

Ezra is half of Brothers Sick, a sibling collaborative with his brother, Noah, who is also a disabled artist. (They currently have their largest commission for an exhibition, Kingdom of the Ill, at Museion in Bolzano, Italy.) Ezra is also an artist in residence at BRIC and works at United States Artists, where he helped to build and still manages the Disability Futures Fellowship, the first and largest unrestricted award to support disabled creatives in the country.

Ezra brings a unique perspective to the podcast as he considers disability and illness as part of a curatorial philosophy and practice.

Highlights, inspiration and key learnings:

Focusing on disabled art, artists and narratives
The definition of "disability aesthetics"
How the art world could be more accessible
What other curators can take away from disabled ones
Disabled artists more people should know
The companion Storyboard also has the episode, plus everything Ezra recommended in the show.

You can find "The Art of Curation" podcast on Flipboard as well as Apple Podcasts, Spotify, Google Podcasts, and anywhere else you might listen to podcasts. Please subscribe so you never miss an episode, and don't forget to rate, review and share, especially if you like what you hear.

— Mia Quagliarello, head of creator community and newsletters, is curating the curators for The Art of Curation