Fast Company Chronicles the Changing Face of Business
Inside Flipboard / November 18, 2011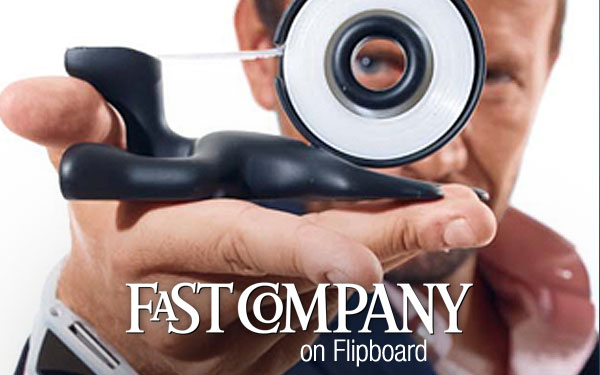 A business publication for the 21st century, Fast Company was founded in 1995 by Alan Webber and Bill Taylor, two former Harvard Business Review editors. The magazine was born at the dawn of a (still-ongoing) revolution, with a mission to chronicle the companies reinventing business through innovations in technology, business models, and management. This was not your father's fusty, old trade publication: its use of photography and design forever changed the way that business magazines looked.
Today, Fast Company is more relevant than ever—especially because starting now, it's customized for Flipboard. The people and companies inventing the future come to life in the magazine's smart articles about startups, leadership, ethonomics (ethical economics), trends, branding, social media, and design.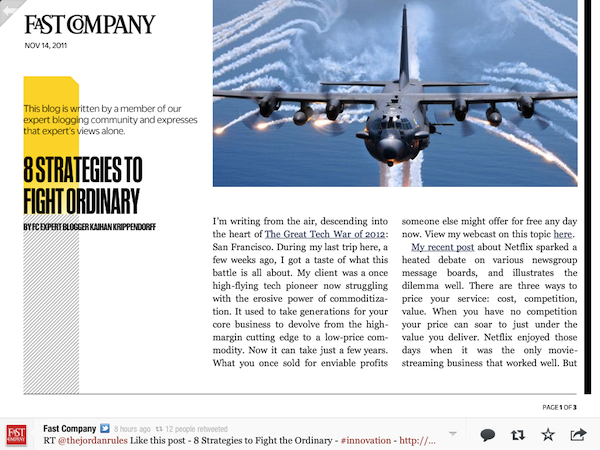 Fast Company's beautiful Flipboard edition also includes articles from sister publications Co.Design, devoted to the intersection of business and design, and the new Co.Exist, a daily tour of the latest ideas in transportation, energy, education, food, and health.
You can read Fast Company on Flipboard by tapping the button below, and if you like what you see, tap the blue "Add" button to make it an essential part of your everyday reading experience.
~MiaQ
featured@flipboard.com
facebook.com/flipboard
@flipboard