Faster Twitter Login and Adjustable Font Sizes
Inside Flipboard / October 13, 2011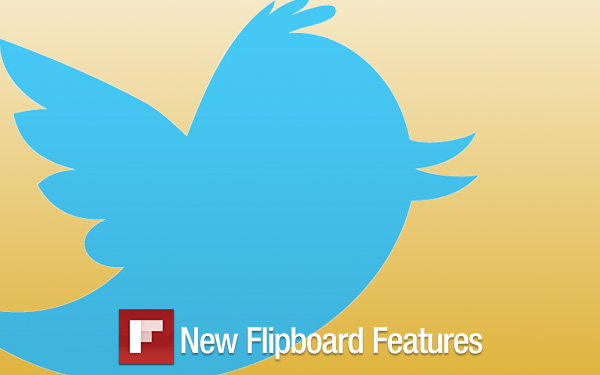 We released an update to Flipboard today and wanted to highlight two things in particular that many of you have asked for.
If you have iOS 5 on your iPad, it's now just one tap to log in to your Twitter account on Flipboard, thanks to the new Twitter single sign-in feature. We know many of you have more than one Twitter account, so this change will make it faster and easier to switch between Twitter profiles.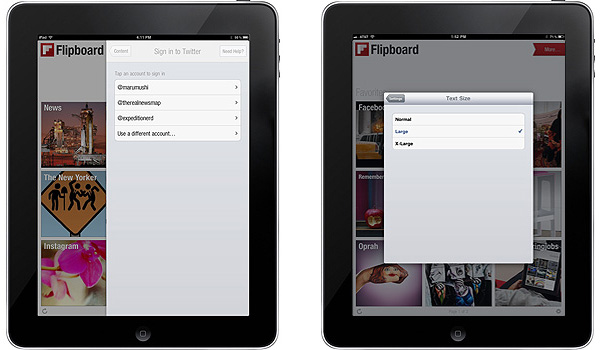 We also launched adjustable text size for articles, captions, and status updates, which can be set by tapping on the gear icon on the bottom of your Favorites page to select normal, large or extra large fonts.
This new edition is available for download now on the App Store.
Thanks,
~ The Flipboard Team
facebook.com/flipboard
@flipboard