Featured Feeds Inspired by Steve Jobs and Apple
Inside Flipboard / October 8, 2011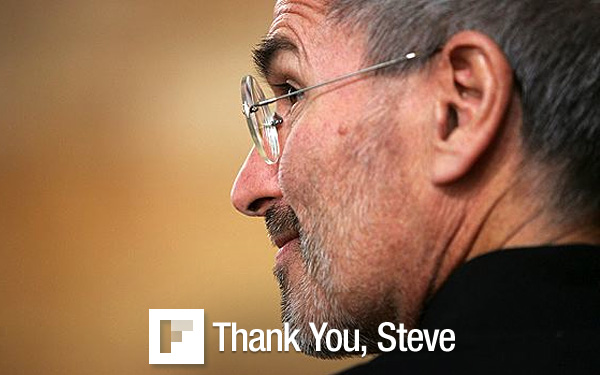 As the world grapples with the loss of Steve Jobs, this week's Featured feeds celebrate the legendary former Apple CEO and the publications and products made possible by his visionary leadership. Flip on to read more, and let us know what Jobs meant to you by tweeting with the #rememberingjobs hashtag.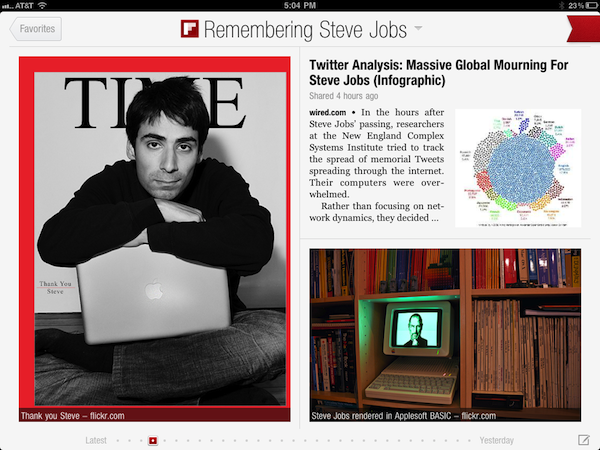 Special Section: The World Remembers Steve Jobs – Tap to Add Section
When news of Jobs' death came on October 5, the outpouring of grief, reflections, and recollections was immediate and widespread. We are compiling many of them in a special section called "Remembering Steve Jobs." Flip through to see rarely seen videos, fan photos and illustrations, and articles by preeminent journalists discussing everything from his legacy to the future of the company he loved so much.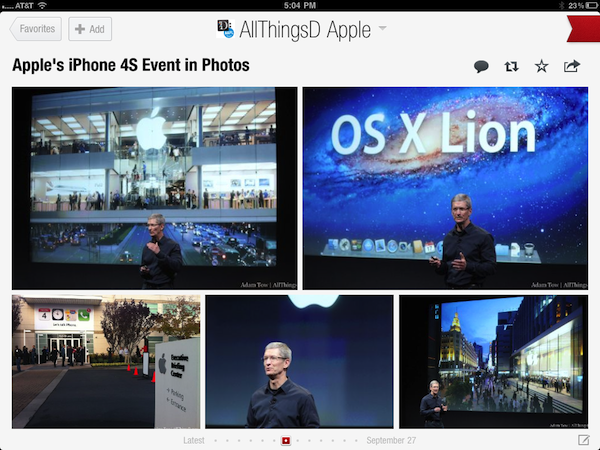 AllThingsD: Apple Edition – Tap to Add Section
Dedicated to Apple news, this feed comes from All Things D, home to tech journalists like Walt Mossberg and Kara Swisher. Follow All Things D for the continuing story about life after Jobs, as well as the latest on Apple products and live coverage from Apple events.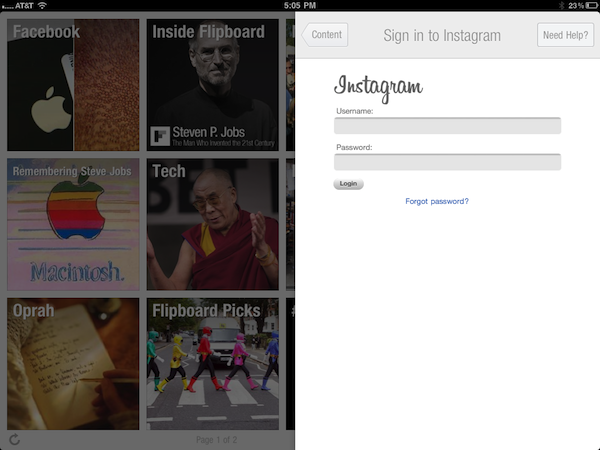 Instagram
Instagram offers fast, beautiful photo sharing for your iPhone, and it's one of the social networks integrated with Flipboard. Log in from the Featured or Social tabs in the Content Guide, and enjoy an easy way to flip through the photos shared by your friends.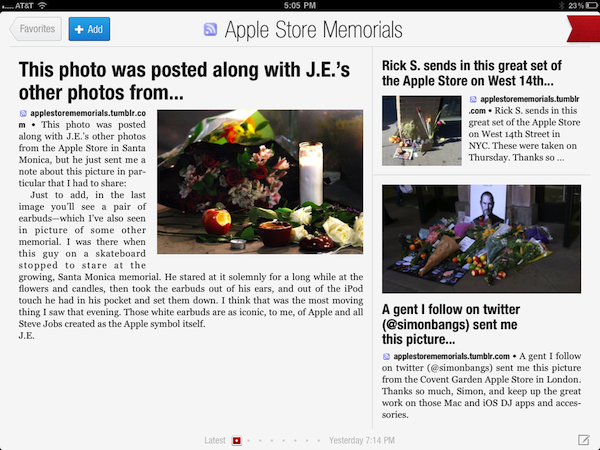 Apple Store Memorial – Tap to Add Section
As memorials were erected at Apple stores worldwide in the wake of Jobs' death, Flipboard user @kiggle compiled photos from those shrines into a blog on Tumblr. Apples (carved and chomped), Post-It Note messages, and flowers are among the mementos the public has used to symbolize its love for the former Apple CEO.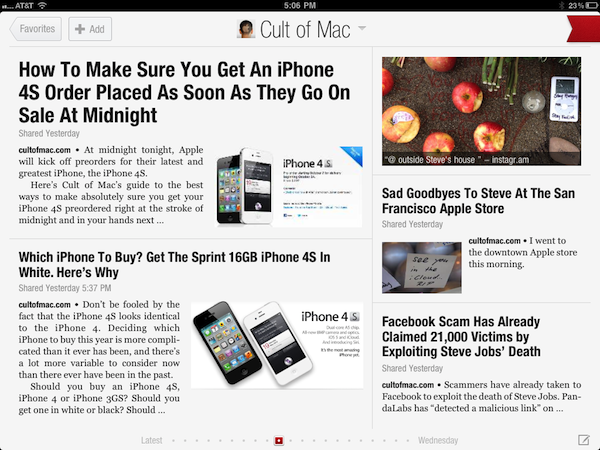 The Cult of Mac – Tap to Add Section
Even before Jobs' death, this blog is one of the most popular sections within our Tech & Science category. Editors there have since done a fantastic job of covering recent events.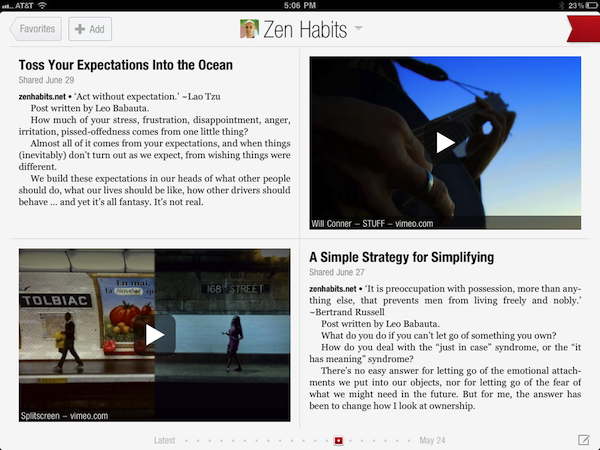 Zen Habits – Tap to Add Section
Apple products reflect Jobs' Zen-like vision and his focus on simplicity. Zen Habits, an award-winning blog by Leo Babauta, is about finding simplicity in daily life. Posts offer tips on clearing clutter so readers can focus on what's truly important.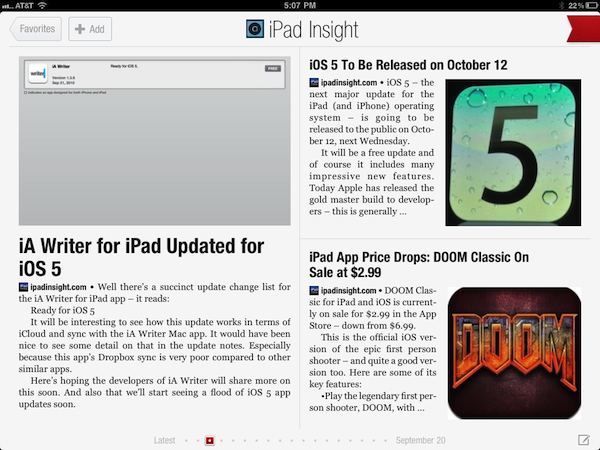 iPad Insight – Tap to Add Section
iPad Insight takes the, well, iPad as its muse and writes about the latest apps, updates, accessories, and launches. Popular stories include "How To Setup Wi-Fi Sync for the iPad in iOS 5."