Five of the Most Popular Types of Flipboard Magazine
Inside Flipboard / September 3, 2013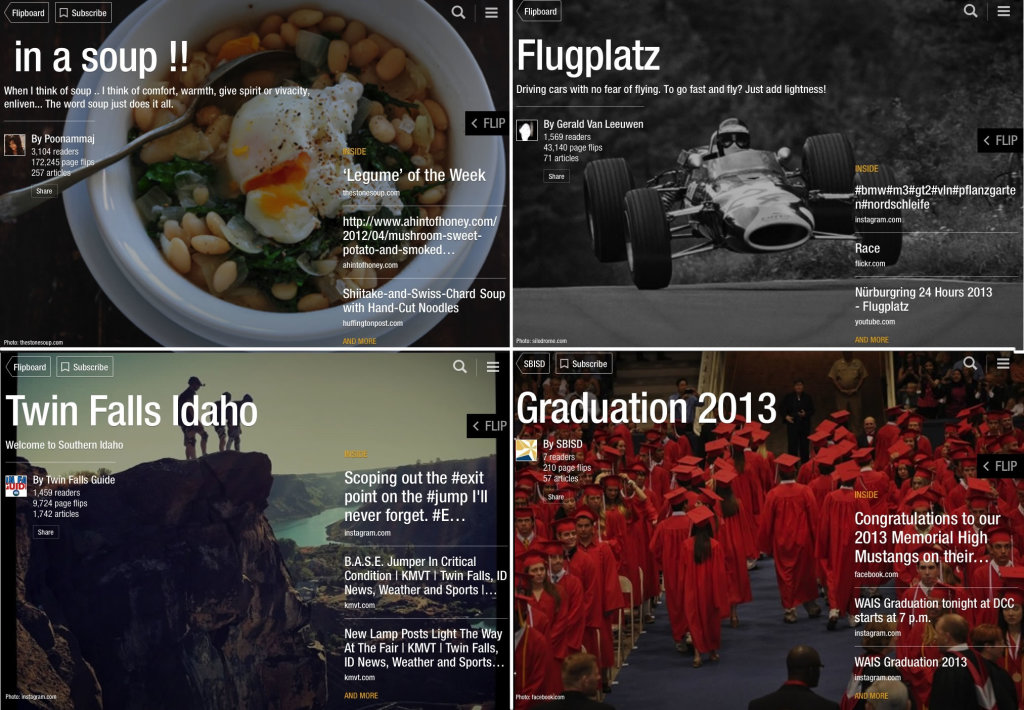 There are two questions would-be curators often ask:
a) What's the best way to use a Flipboard Magazine?

b) Are there models I should look at for guidance on how to curate a great Flipboard Magazine?
Truth is, you can use Flipboard Magazines to curate and share content in a potentially infinite number of ways. You can also create as many Flipboard magazines as you'd like, so don't hesitate to experiment.
That said, we've noticed that Flipboard Magazines come in a few common varieties defined by how the curator relates to their magazine and what they intend to do with it. Here are the five main types of Flipboard magazine we see:
1) The Collection Magazine
A collection magazine is a place to save and organize content that relates to your own hobbies, interests, or passions. The items you add to a collection mag may be interesting, or useful, or relevant, or inspiring, or worth revisiting later, but first and foremost, it's material you curate for yourself — although if anyone else happens to enjoy it,  that's fine too.
For example, Poonammaj really likes soup. She equates it with warmth, comfort and a whole lot of happy things — and it's always delivered in a bowl containing tasty broth. So when Poonammaj creates a magazine about soup, it feels like a well-curated cookbook: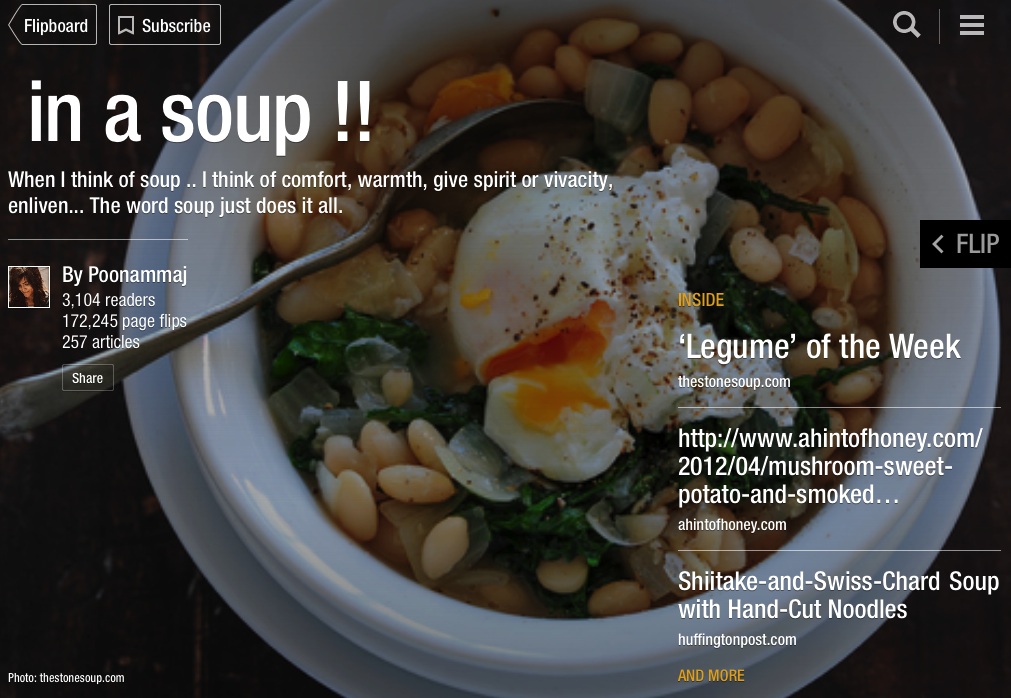 Dexterking's "Style Inspiration" is his handsome look-book for men's fashion ideas: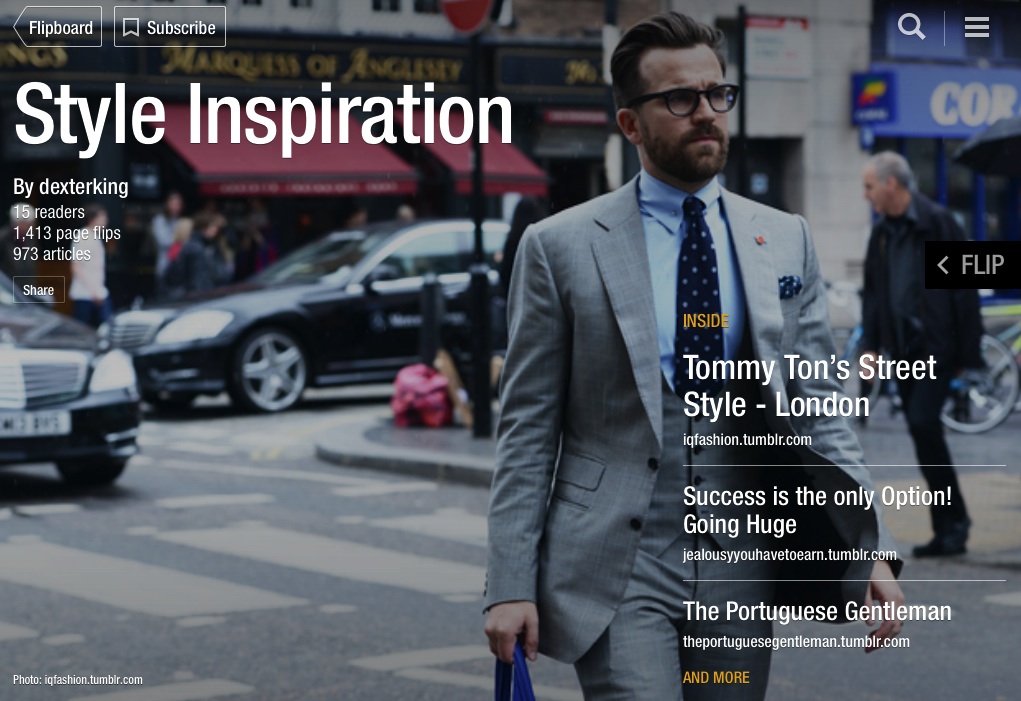 2) The Theme Magazine
A theme magazine collects content about a specific (and sometimes quirky) idea. Theme mags are often visual or photo-driven, and they are intended for public sharing and consumption — preferably among like-minded enthusiasts. A theme mag is born when a curator notices a "particular kind of something" in the world, and the scope of that particular kind of something becomes more compelling or meaningful when you curate a lot of it, all in one place.
PixelArt is a theme mag about graphic artwork inspired by 8-bit video games, and it is very comprehensive: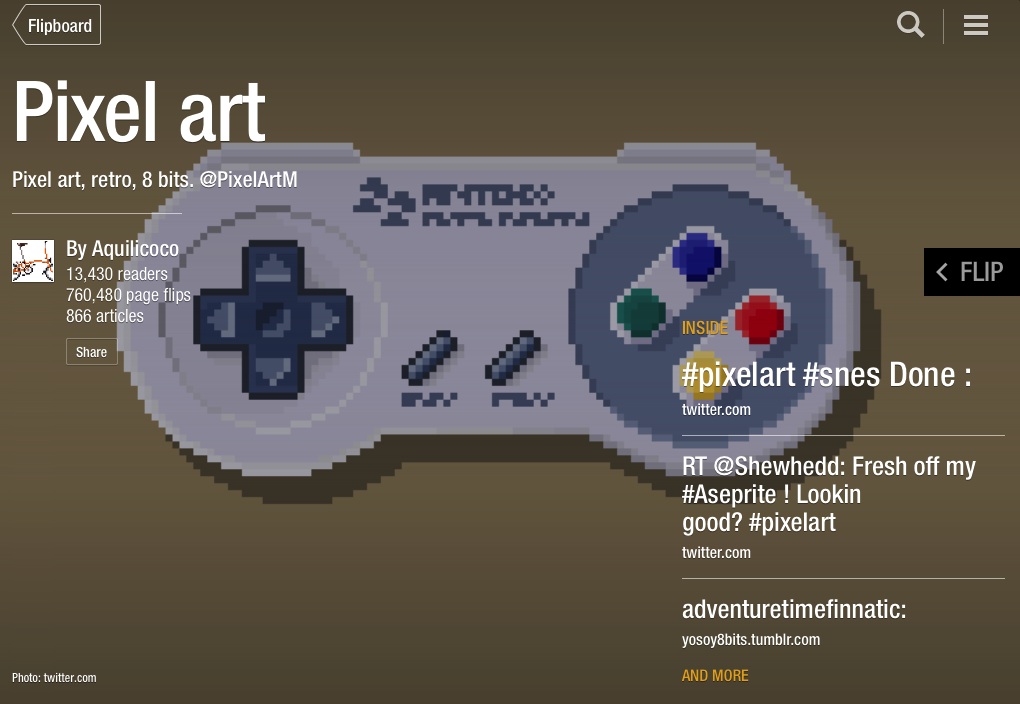 When one car's wheels leave the ground, it's interesting. But when you see a whole magazine of cars that have left the ground, you realize that perhaps some cars would rather to learn to fly: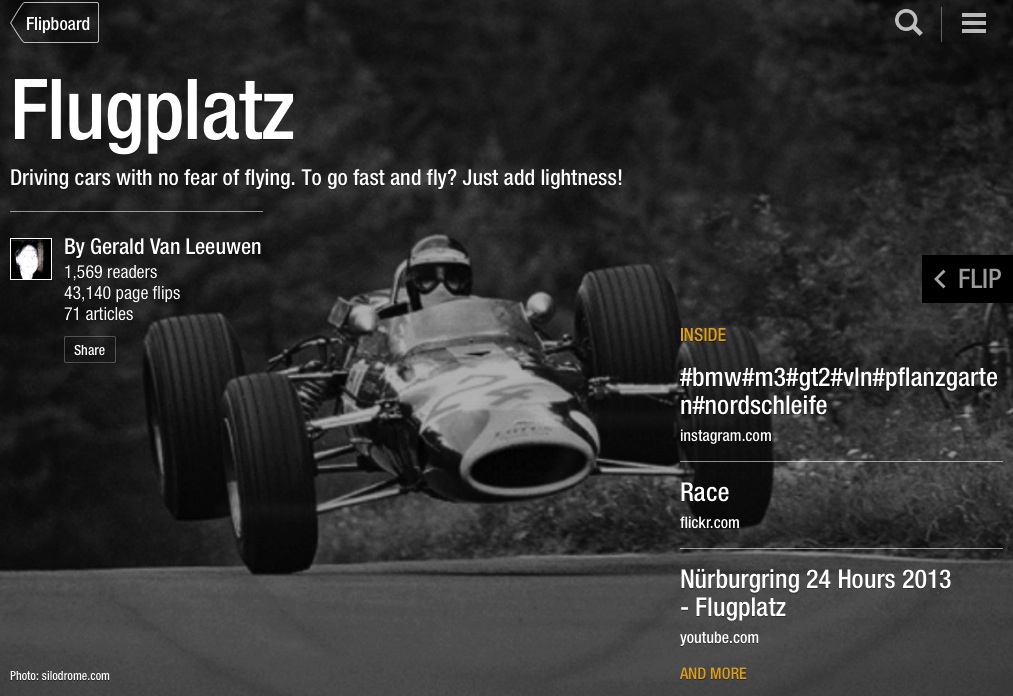 3) The News Magazine
Think of these as curated news magazines or digital newsletters. News mags are meant for general consumption, and they provide a timely, ongoing feed of information for a specific community of readers. A news mag can be about a place, a topic, a business, a cause, a hobby, an industry, a brand or a band. News mags can include just about any kind of content, and many take advantage of the fact that Flipboard Magazines can combine articles, photos, videos, and podcasts all in one place.
Curated by a local travel website, Twin Falls Idaho magazine balances hard news with local recreation and lifestyle coverage: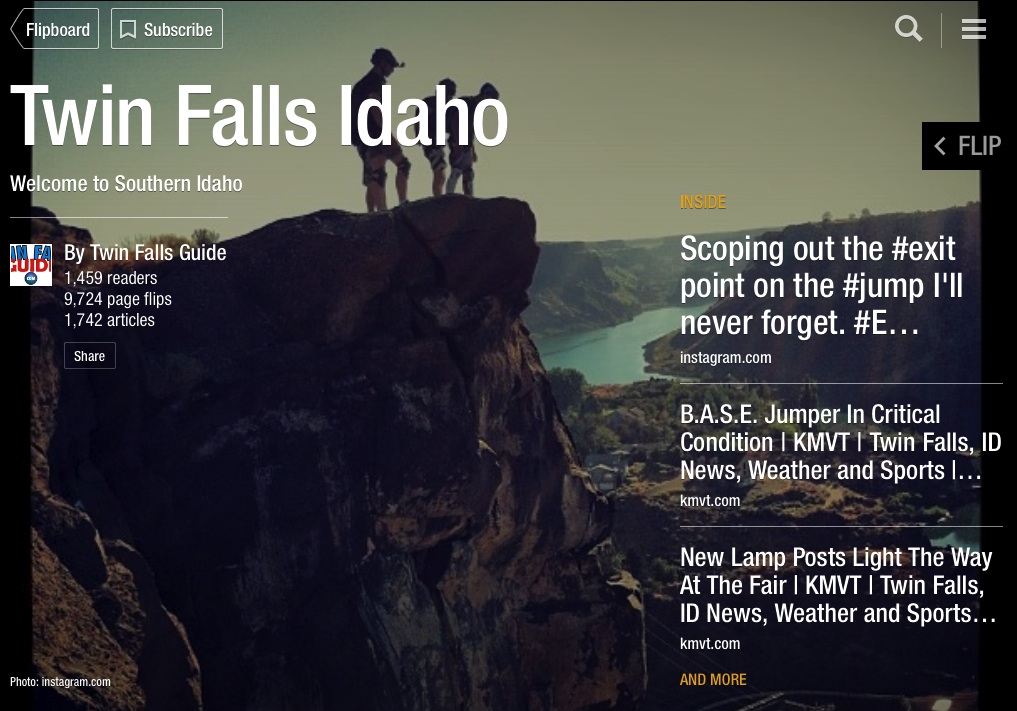 "UX and Usability" provides trade-related information for design professionals: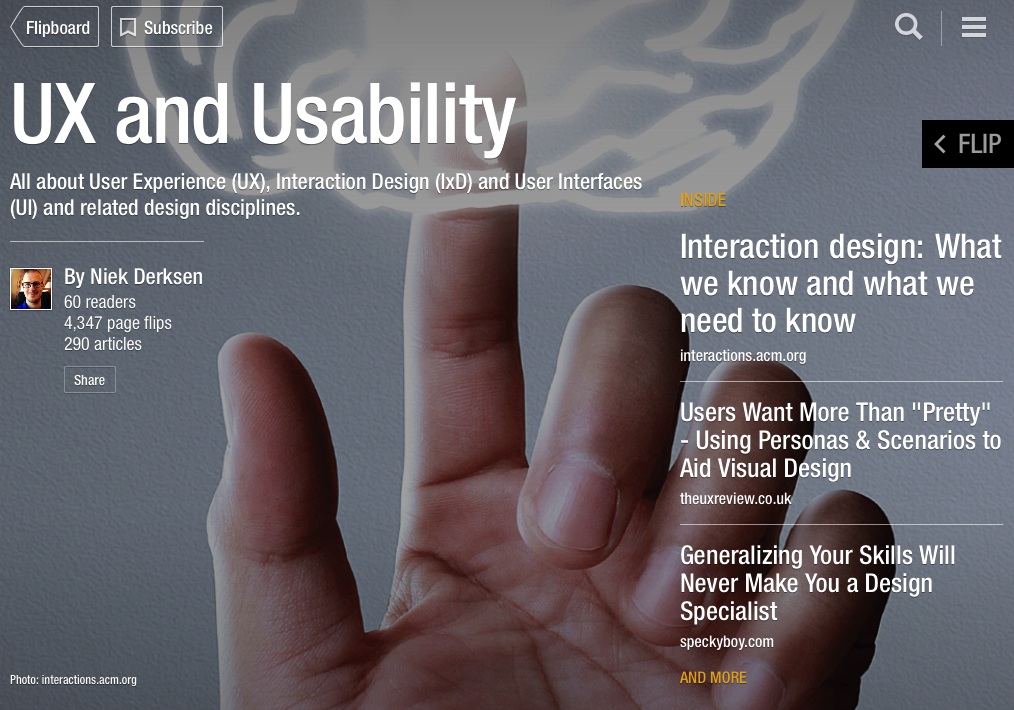 4) The Event Magazine
These magazines document an event or experience. "We went here. We did that." Event mags can combine  perspectives, photos and videos from multiple participants or co-contributors. Although the period of active curation for an event mag may be limited, the magazine itself can live on indefinitely as a shared scrapbook or souvenir.
"Graduation 2013" is a magazine created by the Spring Branch (Texas) Independent School District to commemorate the district's graduation ceremonies: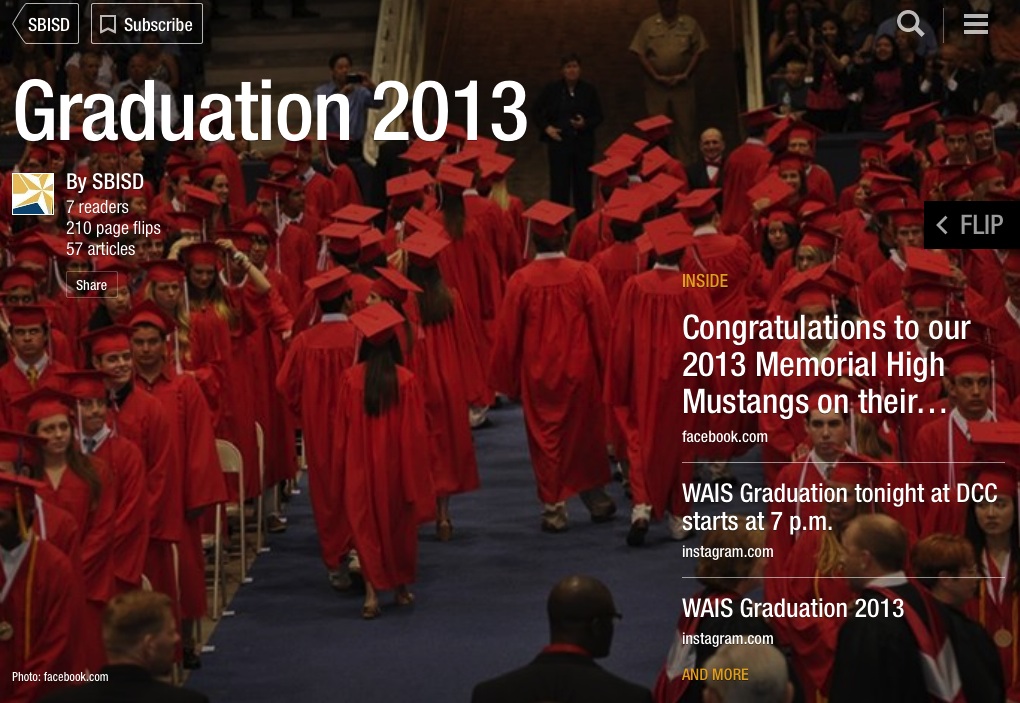 In August 2013, Flipboard organized a meetup for San Francisco photographers. After spending 90 minutes exploring the city's Chinatown; participants shared photos, and we co-curated a magazine to chronicle the event: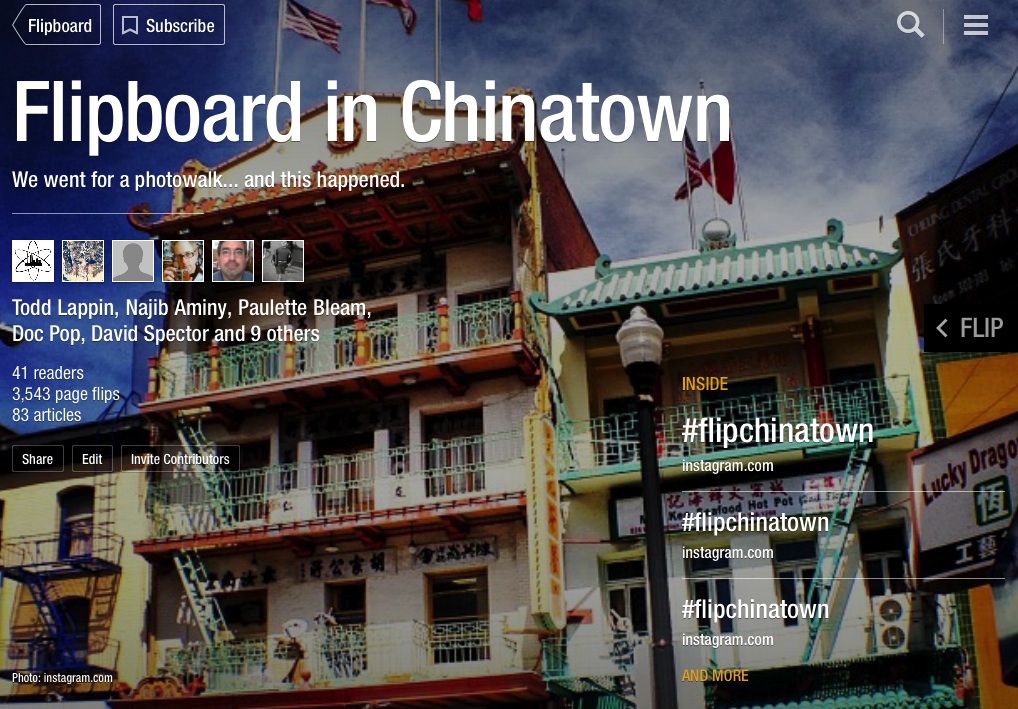 5) The Utility Magazine
Utility magazines serve as convenient, mobile-friendly replacements for traditional print products: Educational course readers, portfolios, training manuals, brochures and the like. These magazines gather material with a functional purpose, and they are explicitly intended for widespread sharing. UtilityMags are often created by educators, marketers, realtors, creative professionals and managerial professionals.
CA SiteMinder Cookbook is a technical manual full of how-to articles about CA's web access management tool: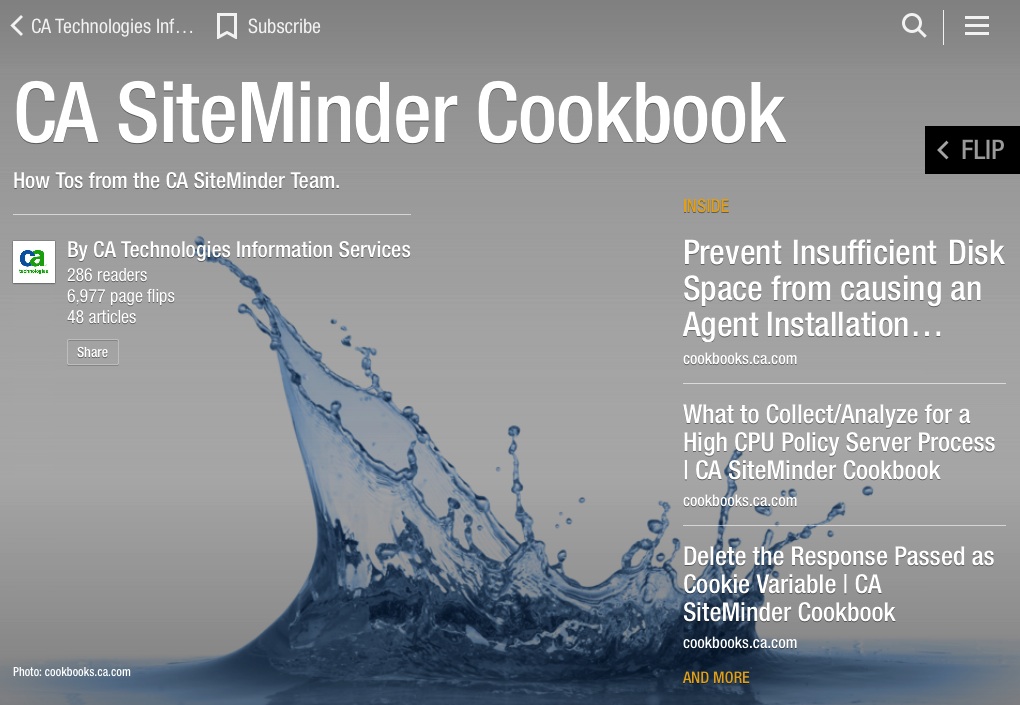 To make it easy for potential clients to see his work, aspiring journalist Sam Richardson has collected a set of his articles into one portfolio magazine: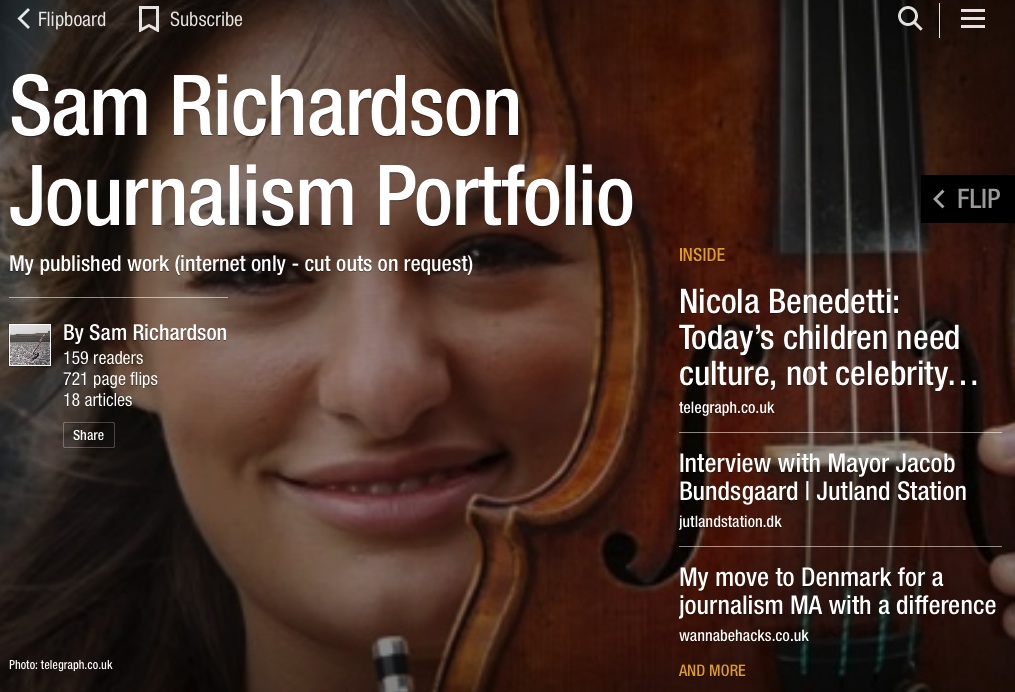 So there you have it: Five popular flavors of Flipboard Magazine.
Of course, some magazines don't fit neatly into any of these five types, and that's a good thing. All that matters to us is that you use Flipboard Magazines to collect and share the content that matters to you.  Experiment. Innovate. Blow our minds. We'll share the most interesting new ideas we see here.
— The Flipboard Team