Flipboard and Facebook Messenger Look Better Together
Inside Flipboard / December 9, 2015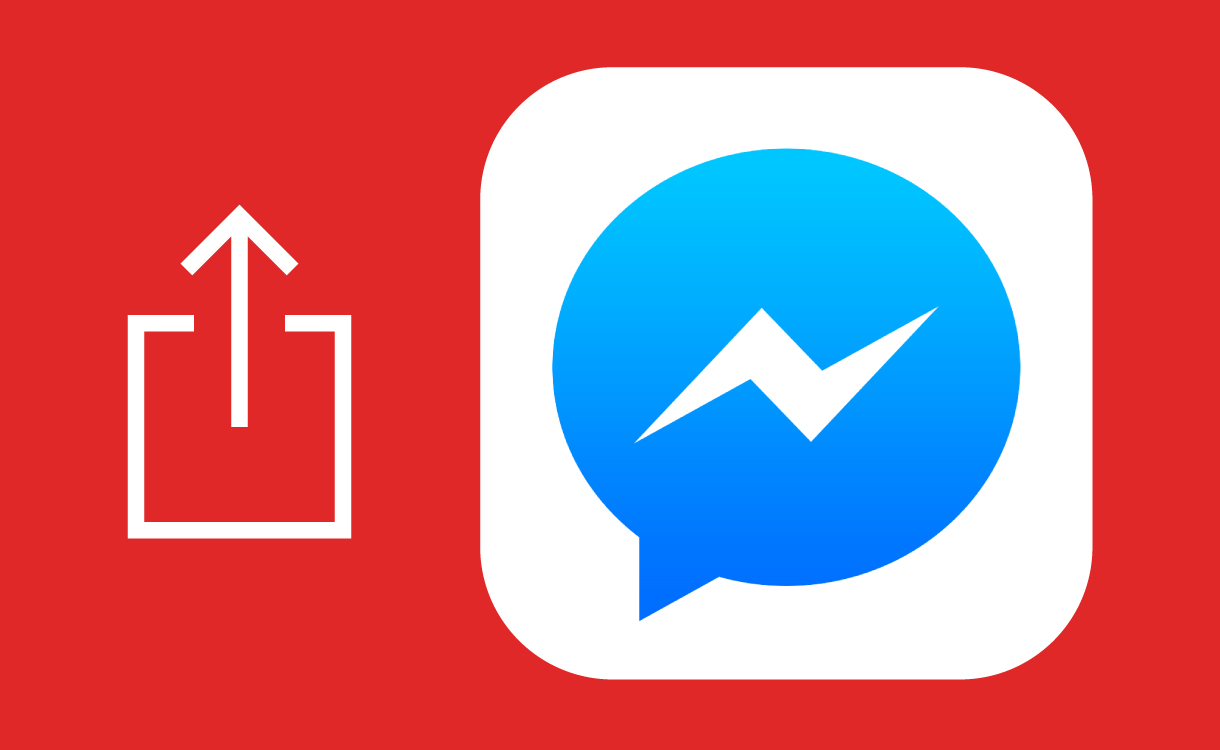 Flipboard readers love sharing articles to Facebook Messenger. So we've made it easier to share stories from Flipboard to friends on Messenger and easier to have a conversation around those stories.
This most recent Flipboard update offers the first enhancements in the way the two apps work together. Assuming you have Flipboard edition 3.3.10 or higher, now when you share a story from Flipboard to Messenger what your friend gets in Messenger gives more context and visual richness around what you share: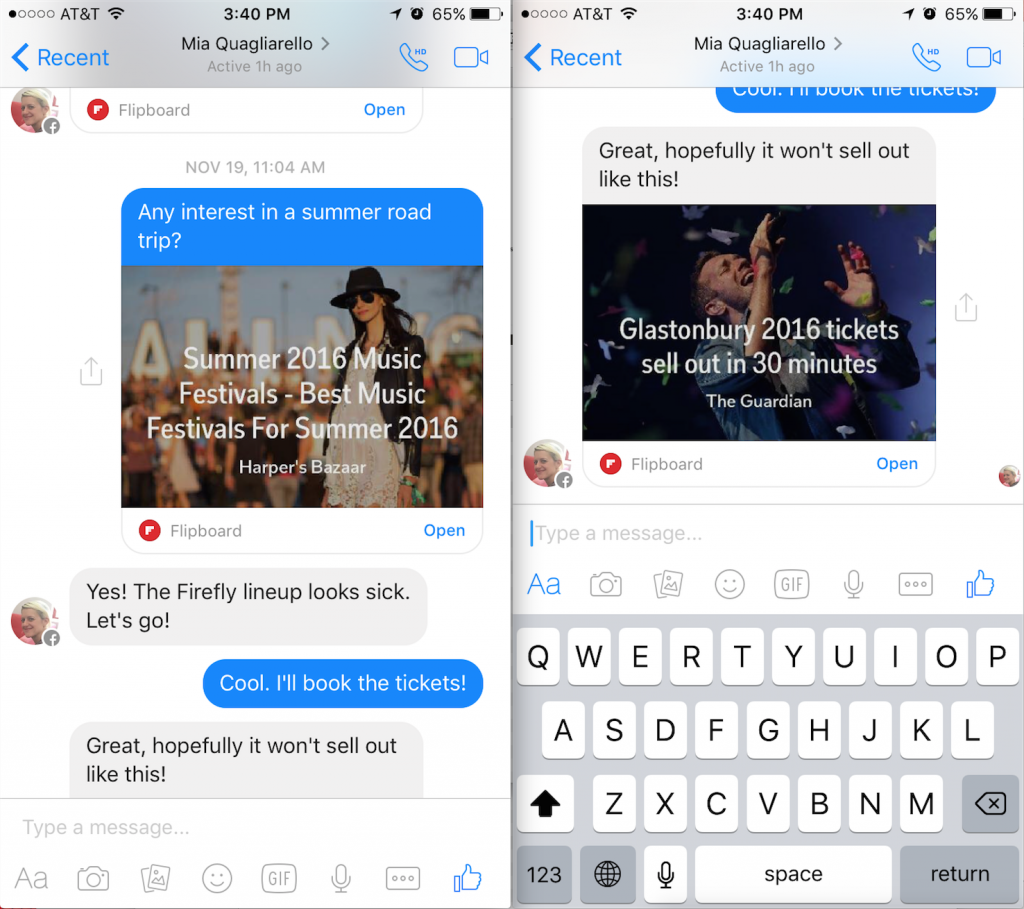 When your friends tap "Open" in Messenger, they will go straight to the article in Flipboard and get the best mobile content reading experience. If they don't use Flipboard yet, they will be prompted to download it and then when they go back to Messenger and select "Open," the article will open in Flipboard. Opening an article from Messenger also unlocks a small new share icon on Flipboard to make it easier to continue the conversation with your friend and quickly share stories back.
Sharing to Messenger is easy: simply use the share sheet on iOS and the share button on Android and select Messenger.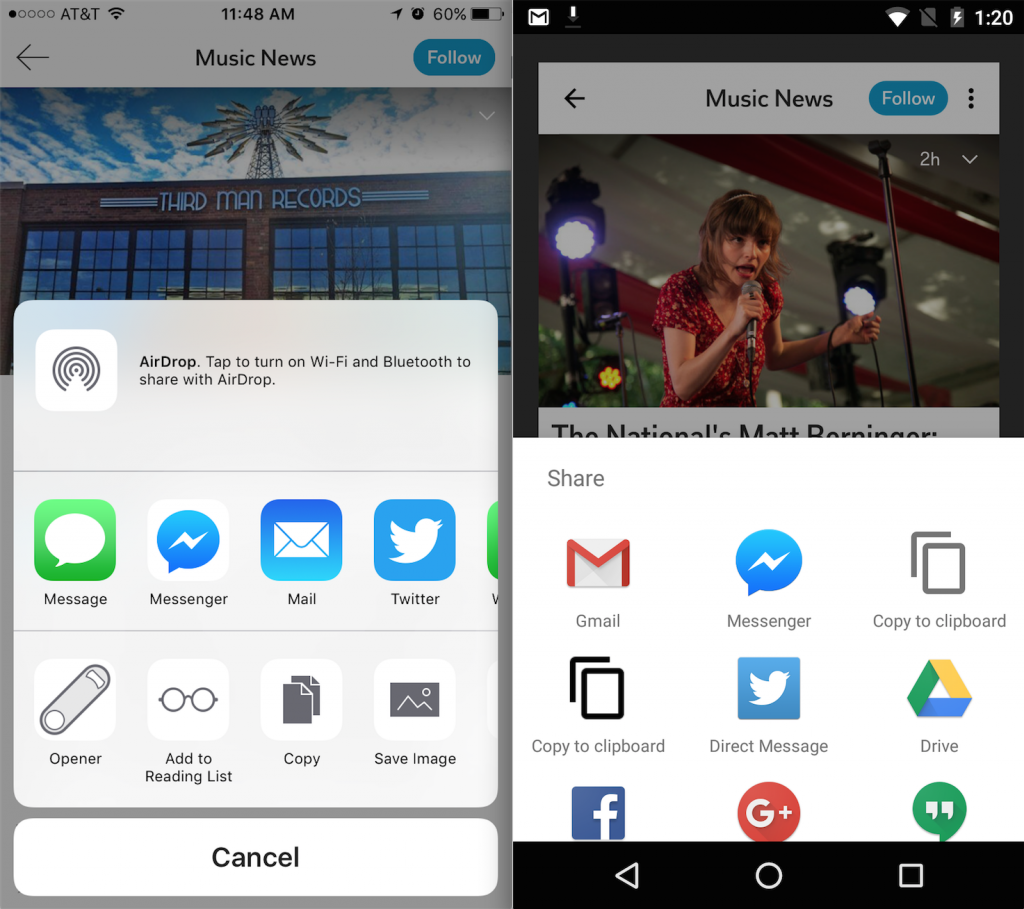 Once you select Messenger, you'll be able to customize the message to your friends before sending it off to one or more friends and groups.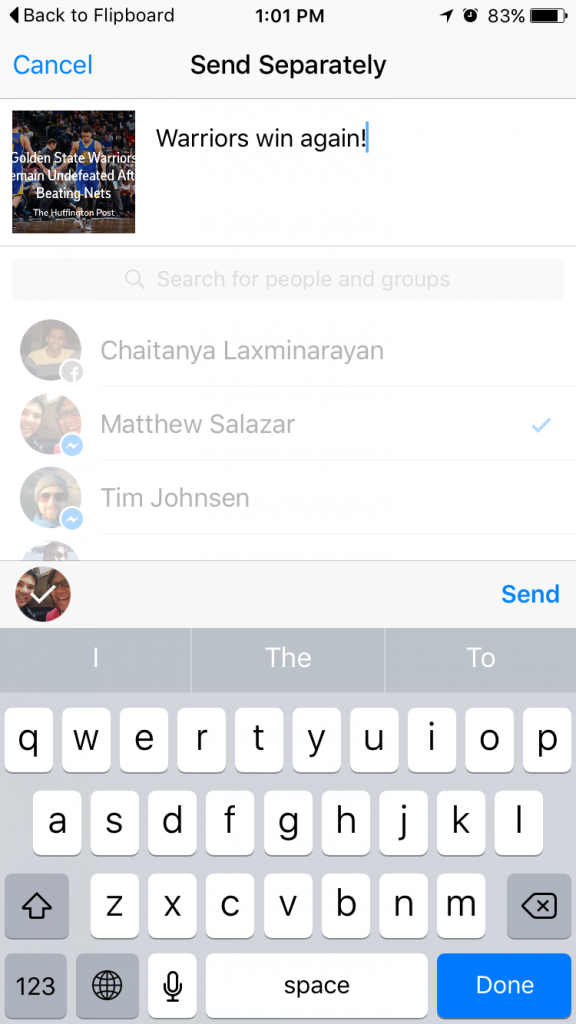 Stay tuned to Inside Flipboard for other changes as we continue to refine the flow between these two vital apps.
~DaveH is reading Product Craftsmanship
GET FLIPBOARD ON:
FOLLOW US ON:
FLIPBOARD / TWITTER / INSTAGRAM / FACEBOOK / GOOGLE+ /TUMBLR /YOUTUBE / SOUNDCLOUD / PINTEREST / MEDIUM