Flipboard at South by Southwest
Inside Flipboard / March 8, 2011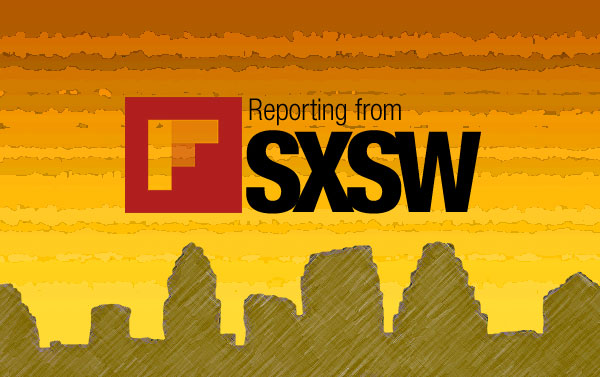 Flipboard HQ is all abuzz with plans for the famous South by Southwest conference. We're hoping to see many of you in Austin this week. For those of you who cannot attend, we will be sharing a lot of our activity on Flipboard. Watch for more details in the coming days.
If you are not familiar with South by Southwest, also known as SXSW, it is a 10-day conference and festival on music, film and interactive media… in other words digital media, mobile and social networking collide with entertainment.
During SXSW Interactive, Kara Swisher from All Things D will interview our CEO, Mike McCue. Kara will question Mike on the intersection of publishing and social media, the future of web content and Flipboard's future plans. This should prove to be a great discussion, we hope you can attend.
"Flipboard: Game-Changer or Passing Fad?"
Time: Saturday March 12, 12:30PM
Venue: Radisson Town Lake Ballroom 111 East Cesar Chavez St., Austin
For More Info, here's the official show announcement.
Over the course of the week we will announce further details about our presence at the show. We have some very fun, creative plans for SXSW 2011, so stay tuned for more info!
~ JonV
community@flipboard.com
facebook.com/flipboard
@flipboardCM