Flipboard Bolsters News Curation Across Categories
Gabriella Schwarz / February 8, 2017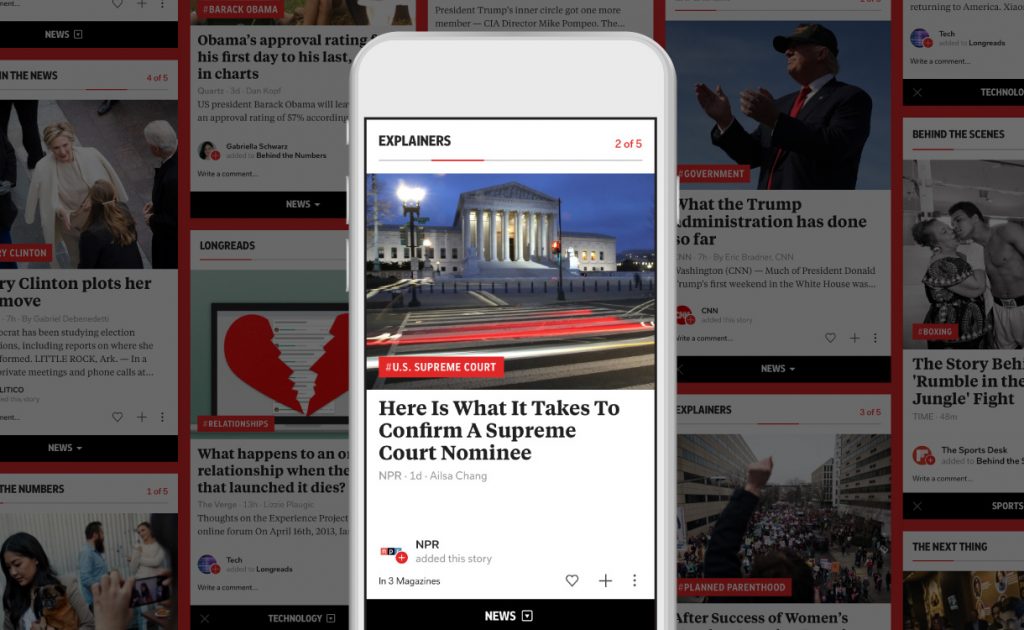 With the new edition of Flipboard, the Newsdesk—the folks who bring you The Daily Edition all day, every day—are expanding their daily curation activities to focus on a slew of new packages that promote deeper understanding around major themes in the news. It's the type of content only a seasoned editor can recommend, produced by the world's best publishers. When coupled with the new ways you can personalize your feeds, Flipboard delivers the best of both human and algorithmic curation.
These new packages shine a bright light on extraordinary journalism in some of the areas about which we and our readers care most. We want to help explain the headlines, provide the backstory, and make sure you're armed with facts and information heading into your day. Your News, Technology, Politics, Sports and Photography Smart Magazines can now be customized with new sections (listed below) that will show up in your Smart Magazine whenever they're updated. (Please note that you might still see these kinds of stories in your feed even if you don't select the sections below. It's just that if you do select them, you're likely to see more of these kinds of pieces.)
These categories also contain "Top Stories" featuring seven headlines chosen by our editors throughout the day. (You can turn these off at any time by tapping on Personalize and deselecting Top Stories or other features.)
In News you can now add: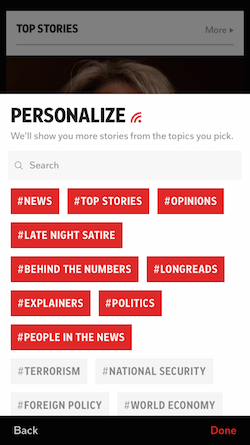 In Technology you can add: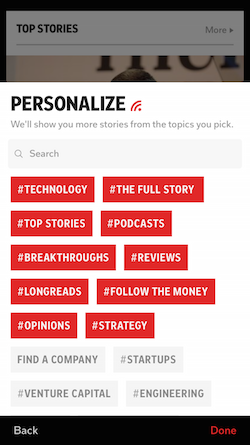 In Politics you can add: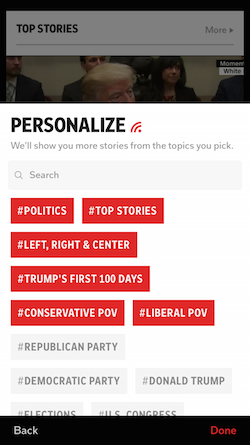 In Sports you can add: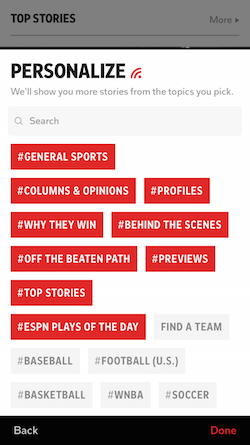 In Photography you can add: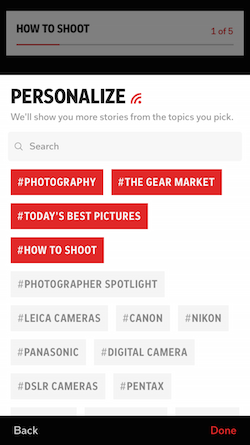 We're also featuring sections from our publishers as a way to highlight their perspective on an an area in which they're an authority. For example, right now in the Sports Smart Mag, you'll see a roundup of the day's best plays from ESPN. The Technology Smart Mag will display reviews from The Verge weekly, and followers of the Adventure Travel Smart Mag will be treated to the best wanderlust inspiration from National Geographic for launch.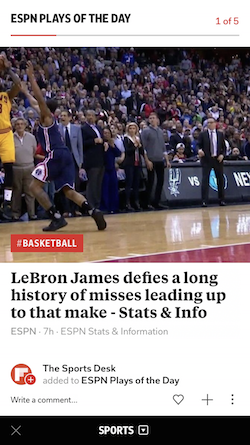 We hope you enjoy these thoughtfully curated collections.
~GabyS is tracking Trump's first 100 days in office