Flipboard Brings You the PyeongChang 2018 Winter Olympic Games
Steve Fine / February 8, 2018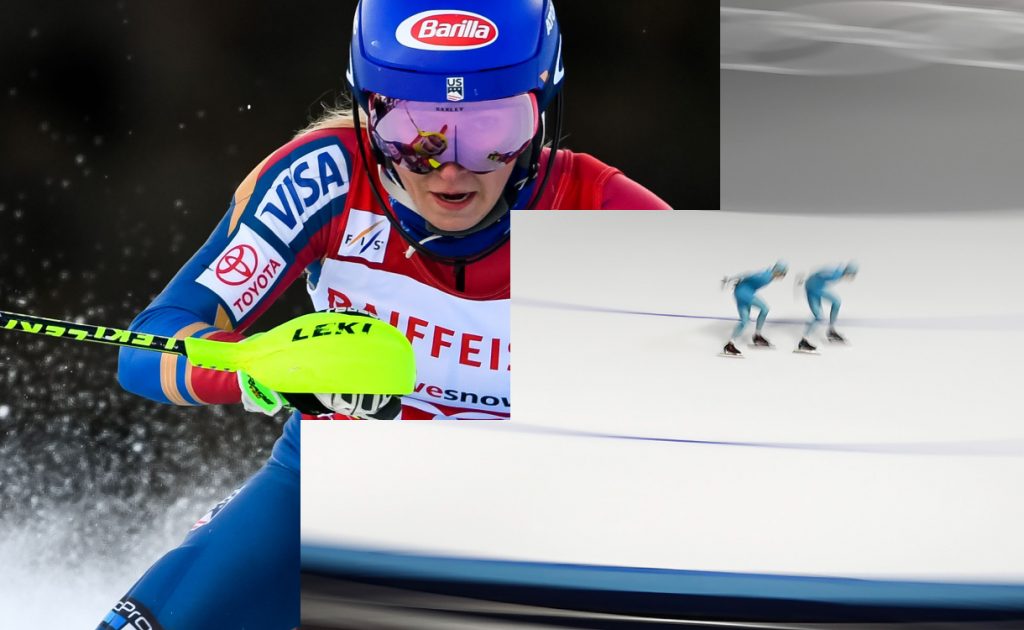 The Winter Olympics is about staying upright. Whether on skis, skates or sleds, the athletes in PyeongChang will be battling not only against each other, and in some cases against the clock, but they will be locked in a struggle against gravity. Unlike the Summer Games, which are often about speed and grace, these 17 days which begin on February 9, are all about not crashing. If you fall, you are out. If you finish, you have a chance for a medal.
The second factor that distinguishes the Winter Games is weather. After two relatively mild Games in Sochi, Russia, and Vancouver, PyeongChang is putting the "winter" back in the Winter Olympics. Temperatures have been around 10 degrees Farenheit this week with wind chills near minus 10. During winter, cold air masses from Siberia pass through the Korean peninsula and, when northeast winds blow from the East Sea, severe snow storms result. "Not many outsiders understand how cold it gets here," said a local. "It's not like where they're from. This kind of cold is completely different."
How did PyeongChang get the Olympics? After failed attempts to host the 2010 and 2014 Games, the International Olympic Committee gave this obscure hamlet of 43,000 in northeast South Korea a chance. A mere 60 miles from the most heavily-guarded border in the world, and a political hotbed in relations between the U.S. and North Korea, these Games have already proven to be something of a peace offering. North Korean athletes will march with their neighbors from the South in the parade of nations at the Opening Ceremony, and several North Korean women hockey players have been added to the South Korean team. There are North Korean flags flying in South Korea, something that is normally illegal.
Athletes will compete in four new events this year: big air snowboarding, mass start speed skating, mixed doubles curling and an Alpine skiing team competition. Six countries are competing in the Winter Games for the first time: Ecuador, Eritrea, Kosovo, Malaysia, Nigeria and Singapore.
And there will be some old favorites, like Noriaki Kasai, a 45-year-old Japanese ski jumper who's making a record eighth appearance in the Winter Games, and Claudia Pechstein, also 45, a German speed skater is back for her seventh Games. But the NHL chose not to attend because of financial and scheduling reasons so the hockey tournament will be populated by ex-NHLers and veterans from the Kontinental Hockey League of Russia.
Russia was banned from Games because of the state-sponsored doping scandal in Sochi. However, "clean" athletes from the country will be allowed to participate under the 'Olympic Athletes from Russia' banner.  
The USA team is led by gold-medalist skiers Lindsey Vonn and Mikaela Shiffrin, two-time halfpipe champ Shaun White and 17-year-old snowboard phenom Chloe Kim. Speedskater Shani Davis, snowboarder Kelly Clark and cross-country skier Kikkan Randall are appearing in their fifth Winter Olympics.
United Airlines has partnered with Flipboard to extend their TEAM U.S.A. sponsorship by spotlighting six athletes on our platform, including Olympic gold medalist Jamie Anderson, who won gold in slopestyle in Sochi, and Nathan Chen, a medal contender this year in men's figure skating.  
NBC will show the Games live for the first time. Many events held in the morning in Korea will be broadcast in prime time on the East Coast.
Follow Flipboard's Winter Games coverage with sections covering the latest news, what's happening in PyeongChang, stories about the athletes, items from the athletes' social networks, medal counts and daily photo galleries.
Our curators around the world have local-language Winter Olympic magazines in Korea, Italy, Spain, the UK, Germany, Turkey, Brazil and France, highlighting the tears and cheers of the teams competing in PyeongChang.
Tickets are still available but remember, bundle up!
~SteveF is following the Players Tribune on Flipboard