Flipboard Fans Select Today's Featured Feeds
Inside Flipboard / July 20, 2011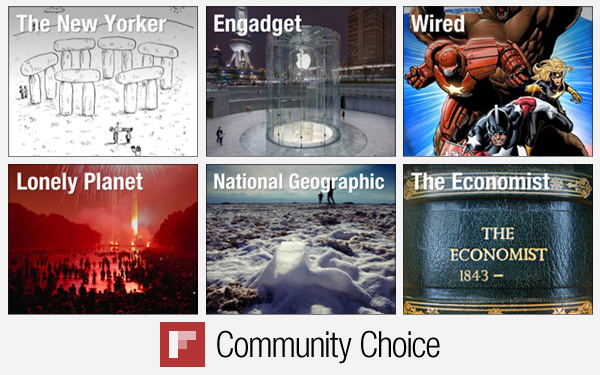 This week marks the first anniversary of Flipboard. It's been an amazing year, and we would not be where we are now without all the fantastic support from our great community of readers. To help us celebrate, we asked you to vote on your favorite sections, and the winners are highlighted in the Featured tab starting today. You are the curator this week. Thanks for the excellent suggestions.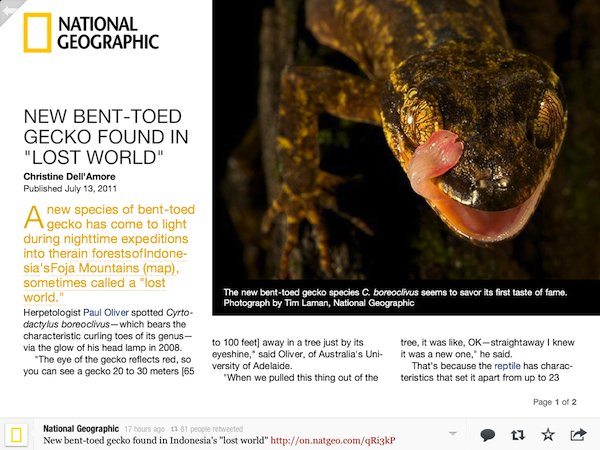 National Geographic – Tap to Add Section
National Geographic was your top section and for good reason. Through award-winning photography and reporting, the magazine escorts readers on one fascinating trip after another, taking them from the deepest plumbs of the ocean to the top of the night sky, and everywhere in-between. What's more, articles empower people to make informed decisions and effect positive change.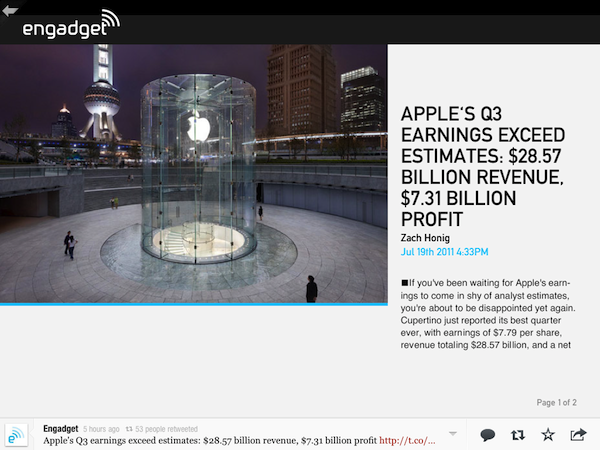 Engadget – Tap to Add Section
Your next favorite, Engadget, hints that some of you may be into gadgets and consumer electronics. Co-founded by former Gizmodo technology editor/co-founder Peter Rojas, Engadget feeds readers daily device news, reviews, videos, photos, and special content.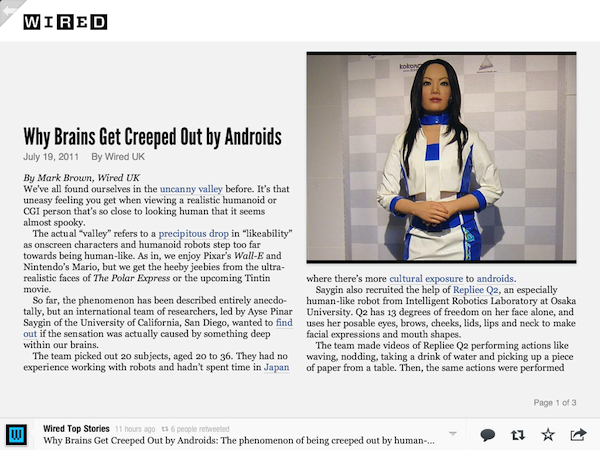 Wired – Tap to Add Section
Wired has peered into the future since the dawn of the Internet era and chronicled trends in business, culture, innovation, and science with great gusto. Wired articles are consistently among Flipboard's most popular, so it comes as no surprise to see this high on your list of top feeds.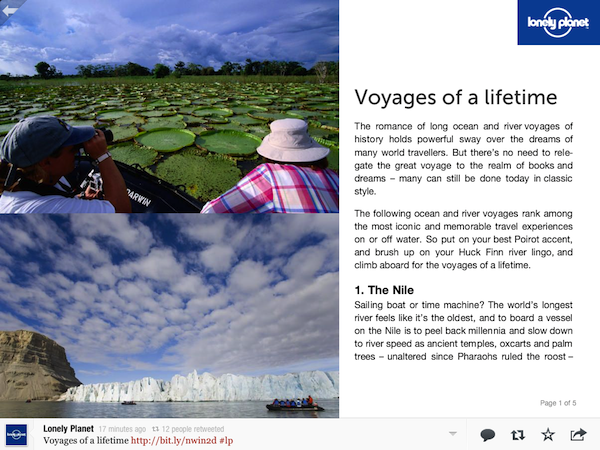 Lonely Planet – Tap to Add Section
Lonely Planet is another stunning section, especially if you're planning future vacations or just dreaming of your next trip. Expert travel advice, tips, destination information, and colorful photography make this a staple for anyone with a case of wanderlust.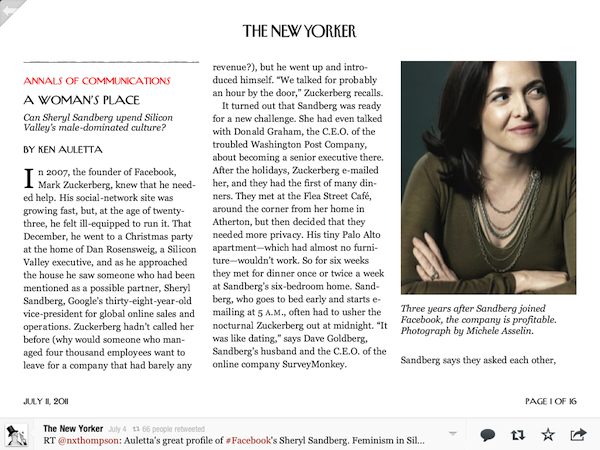 The New Yorker – Tap to Add Section
We're glad you agree that The New Yorker is a must-read. In a world where attention spans and word counts are ever-shrinking, this magazine has held fast to quality, literary, long-form journalism and been richly rewarded for it: it's won more National Magazine Awards than any other title.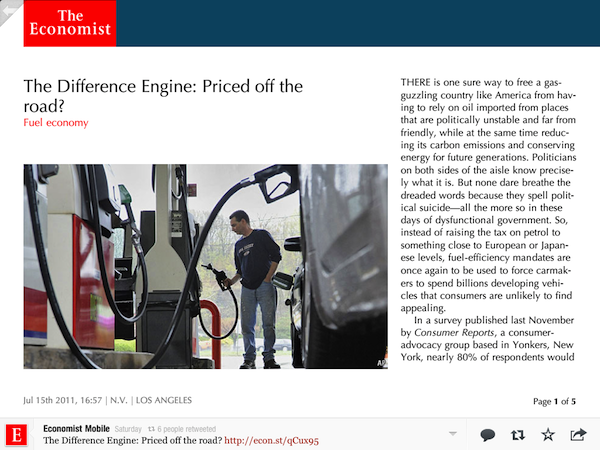 The Economist – Tap to Add Section
Rounding out your picks is new partner, The Economist. With a growing global circulation and a reputation for insightful analysis and opinion on world events, The Economist is the leading source on international business and world affairs.