Flipboard for a Meaningful Morning Routine
Jenn de la Vega / February 4, 2016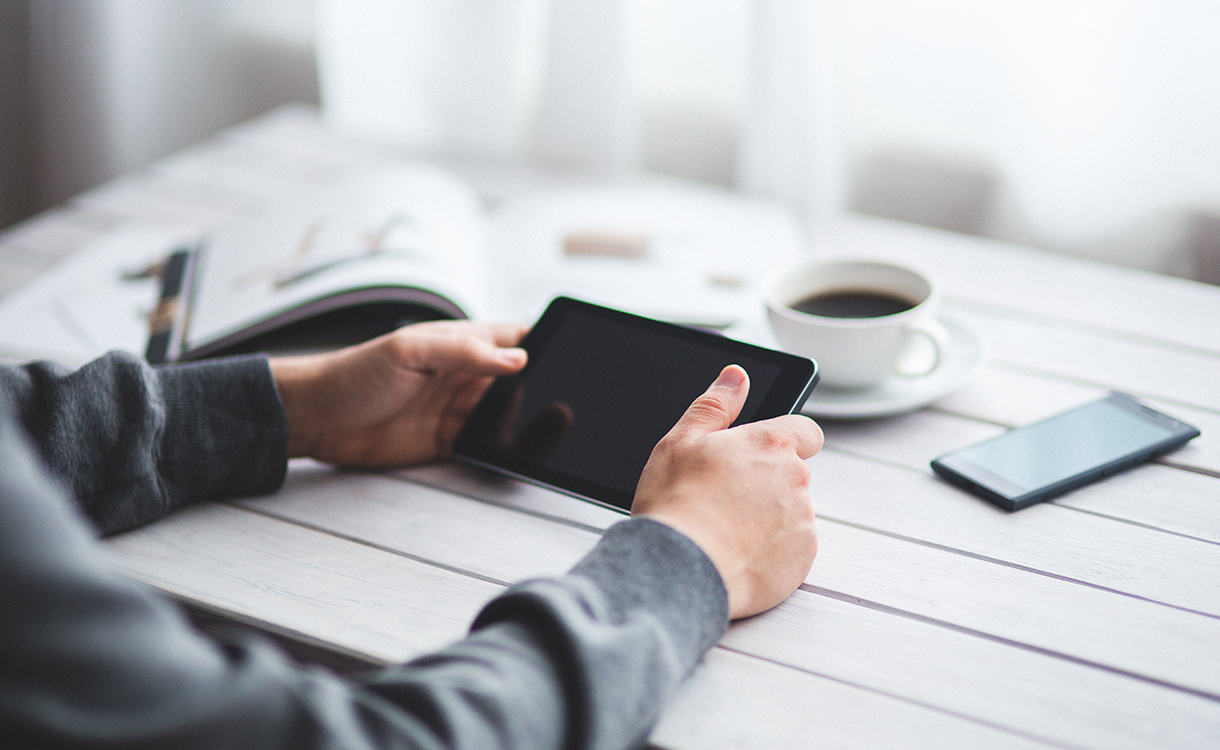 A  meaningful morning routine sets the tone for the whole day, and if you're ready for the day it can lead to a more focused, informed and productive lifestyle. Reading for 20 minutes in the morning can help inspire you and get your creative juices going, especially if you follow topics that supplement your work. Wake up with Flipboard and pair it with your morning coffee.
When you follow your favorite topics, publications and social networks, Flipboard grabs the highlights for you in your Cover Stories. Tap on your home tab in-app or log in to Flipboard.com to dive in.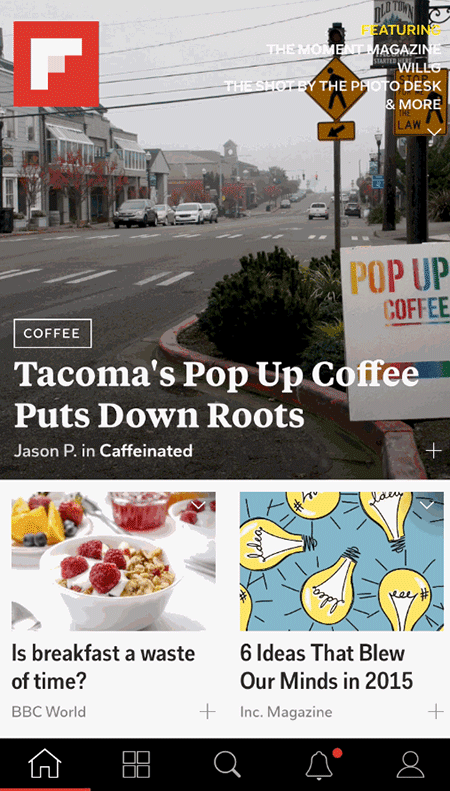 Flip through your Cover Stories every morning to feel like you know what's going on in the world. Follow our curated Daily Edition for a quick look at the news or 10 for Today for longreads and other fascinating stories.
Flipboard can also help you work smarter, not harder. If you see an article that you'd like to share to your social media accounts, simple hit the share icon or tap and hold to bring up your options. No need to copy and open another app.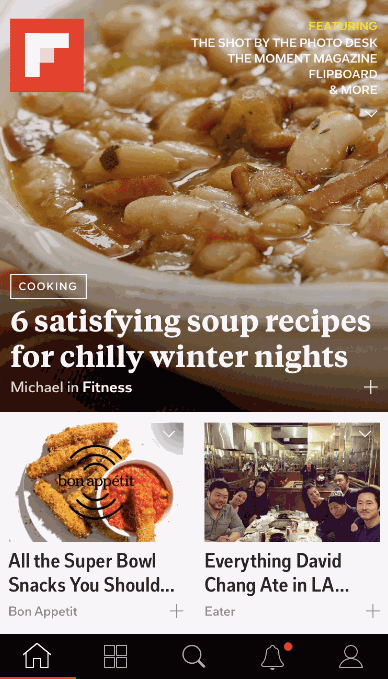 If you manage many Twitter lists or participate in hashtag chats, you can connect your Twitter account to Flipboard and quickly read them from Flipboard, too.
Let us know if you incorporate Flipboard into your morning routine; we wish you much success! Take a photo of your morning coffee and how you use Flipboard, then tag us on Instagram and we might regram you! We love seeing pictures of Flipboard in the Wild.
GET FLIPBOARD ON:
FOLLOW US ON:
FLIPBOARD / TWITTER / INSTAGRAM / FACEBOOK / GOOGLE+/ SOUNDCLOUD / MEDIUM