Flipboard for iPhone 5 Is Here
Inside Flipboard / September 21, 2012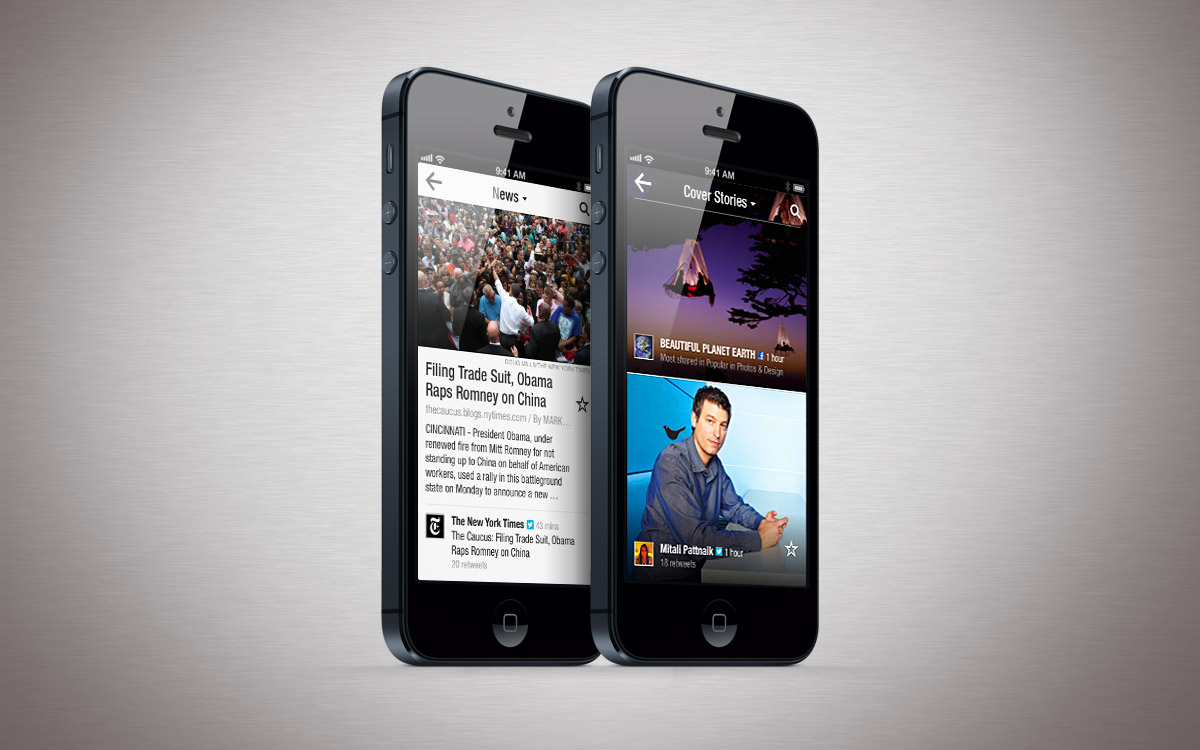 A record number of pre-orders for Apple's iPhone 5 came in last week—two million in the 24 hours after it went on sale, according to USA TODAY. Those online shoppers will begin getting their phones in the mail starting today and through the next few weeks; "in-line" shoppers—you know the drill by now—can try their luck at stores, which open at 8 a.m.
We've released a specially optimized version of Flipboard for iPhone 5 users: Your social magazine has been reformatted to make the best use of the new phone's taller screen. The plus size means that in some cases, you'll find two stories (or photos or videos) per screen. As with the iPad, now iPhone articles may show a text excerpt before you tap in to read, and photo captions no longer sit on top of Instagram images, giving your pictures greater room to breathe. Flipboard will detect which iPhone you're using and automatically deliver the right edition. This Flipboard update is also compatible with iOS 6 and makes improvements to Flipboard's speed, stability and disk usage.
If you're new to Flipboard for iPhone, we recommend checking out these tips for more info on taking full advantage of the power in your pocket.
~The Flipboard Team
/flipboard
@flipboard
+flipboard