Flipboard Thought Leaders: Alternative Programming for the Midterm Elections
Carl Sullivan / November 3, 2022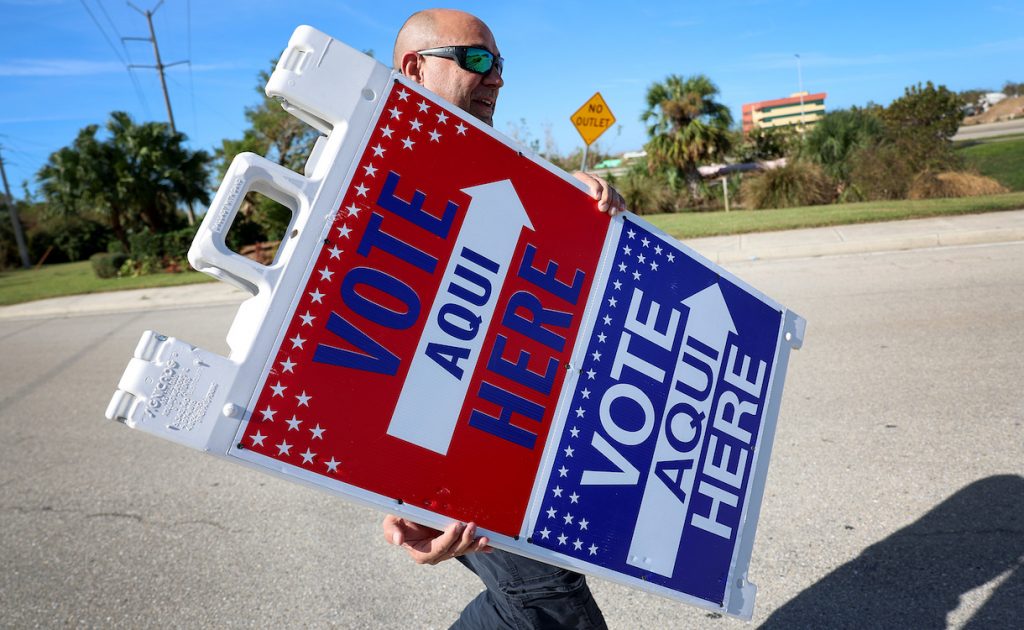 While mass media is dominated by horse-race coverage (who's winning, who's losing), our Thought Leaders provide a bit of alternative programming for voters who are curious and eager to learn. And in a world of TikTok attention spans, these collections invite voters to slow down, read long-form journalism, listen to podcasts, watch videos and explore resources. We hope this curation will challenge, inform and inspire voters. You may not agree with all the perspectives, but they will hopefully make you a smarter citizen.

In light of our current political environment, several of our Thought Leaders address political violence and incivility. Whatever your party affiliation, I especially encourage you to read these thoughtful packages and to share them with others. America is a remarkable and special democracy, and one that we should all cherish and protect.

Please explore our Thought Leaders' curation, and don't forget to vote! Our friends at Rock the Vote have a state-by-state guide to help you.

"Why Elections Are Essential for Equality" curated by Imani M. Cheers, associate professor of digital storytelling, The George Washington University.

"Disinformation, Postreality and the Midterms," curated by Jesse Damiani, a curator, writer and advisor in new media art and emerging technologies.

"Everything You Need to Know About the Midterms," curated by Joe Danborn, the Associated Press explanatory editor, 2022 elections.

"Bringing Civility Back to Politics," curated by Beth L. Fossen, an assistant professor of marketing at the Kelley School of Business, Indiana University.

"The Very Real Threats to Our Democracy," curated by David French, senior editor at The Dispatch and a contributing writer for The Atlantic.

"The Top Immigration Issues," curated by Julia Gelatt, a senior policy analyst at the Migration Policy Institute.

"Causes and Consequences of Conspiracy Theories," curated by Keith Raymond Harris, a postdoctoral fellow in philosophy at Ruhr-Universität Bochum, Germany.

"Will Abortion Shift U.S. Politics?" curated by Abby Johnston, editorial director, The 19th.

"The Link Between Trans Rights and Reproductive Rights," curated by Imara Jones, journalist and creator of TransLash Media.

"Why Ukraine Is a Midterm Issue," curated by Jonathan Masters, deputy managing editor for the Council on Foreign Relations.

"The Midterms Are a Referendum on LGBTQ+ Rights," curated by Mathew Rodriguez, senior news editor, them.

"A Look at America's Teetering Economy," curated by Michael Sasso, Real Economics reporter for Bloomberg.

"An Education Crisis Impacts Our Politics," curated by Steve Snyder, editor-in-chief and chief content officer at The 74.

"The Rise of Christian Nationalism," curated by Katherine Stewart, an investigative reporter and author who has covered religious liberty, politics, policy and education for over a decade.

"A Hopeful Climate Election," curated by Daniel Stone, a senior editor for National Geographic and an author on adventure and exploration.

"Christian Nationalism's Threat to Democracy," curated by Amanda Tyler, executive director of BJC, a national faith-based group solely focused on protecting religious freedom for all.

Here's a handy index that contains all of the collections.

— Carl Sullivan, North America managing editor, curates daily for the Vote 2022 collection. Check Flipboard for the latest election news and analysis through November 8 and beyond.