Flipboard TV Is Now Free For All Users
Claus Enevoldsen / August 27, 2020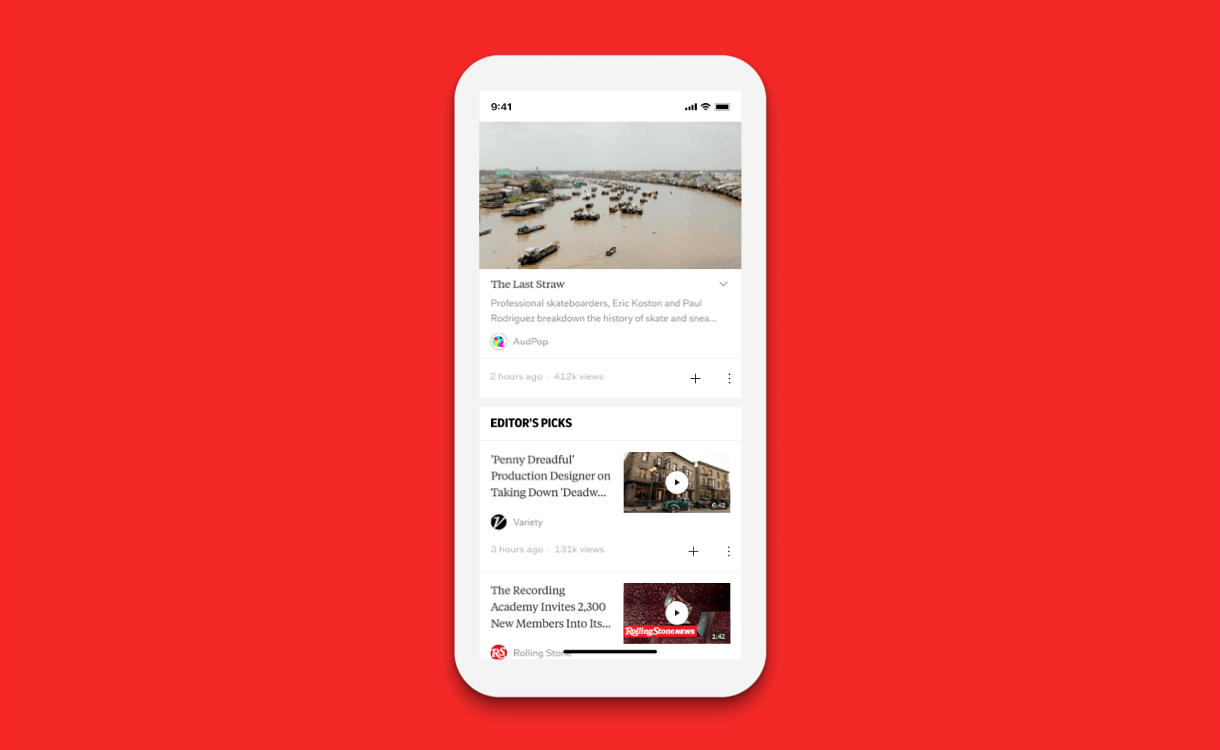 For millions of people Flipboard is the one place for all their interests and passions; a curated experience that lets you dive deep into the things that matter most to you. Our goal is to provide you with relevant articles, videos, images and sound clips from a range of sources. All these content types are mixed together into Topic feeds and Flipboard Magazines.
Now you can choose a 100% video experience on Flipboard. To get started, make sure to update the app.

Once you have the latest version of Flipboard, you can explore videos from nearly 300 sources, ranging from global media companies like Euronews to local news stations to up-and-coming creators like Potato Jet. You can also experience Flipboard TV on the Web. Here are some of the new places where you can discover, follow and watch videos.
Flipboard TV
Flipboard TV provides 20 new video channels for news, politics, travel, lifestyle, celebrity, sports and more, curated by our team from trusted publishers, TV stations and independent producers. You watch Flipboard TV for free by accessing it via the Explore tab (make sure you have the latest version of the app.) Samsung Galaxy owners continue to have exclusive access to premium ad-free Flipboard TV.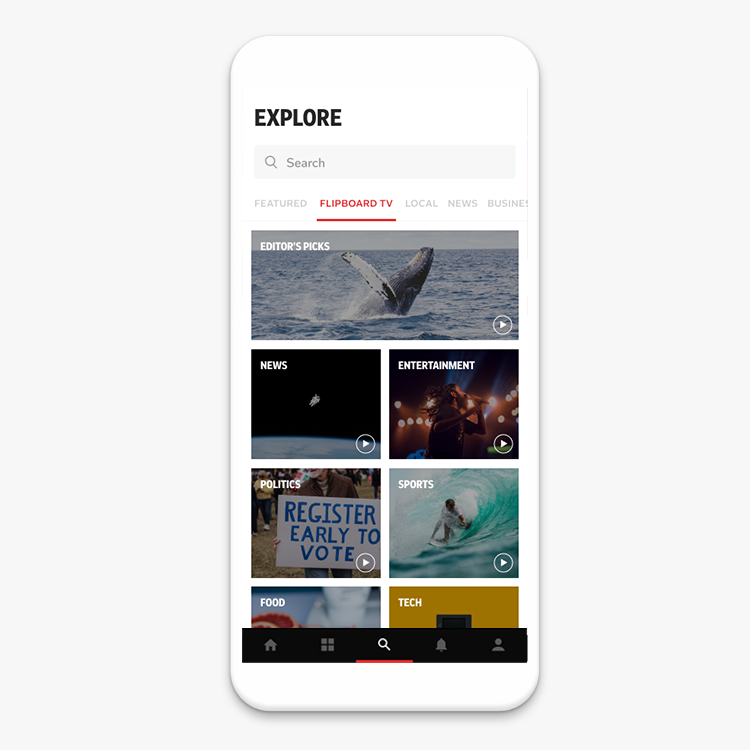 New Video Feeds
In addition to watching and following topic-based channels in Flipboard TV, you can also follow video feeds from a single publisher, TV station or creator. When you come across a source you want to follow in a Flipboard TV channel, just tap on the name to go to their profile page, where you'll find a newly added video feed. Media companies and creators that publish video on Flipboard now have a new video feed on their profile page, letting you continuously watch videos without having to tap in and out of them.
Video Everywhere
You'll notice that video shows up more often across Flipboard. For instance, you will see more videos in your For You feed and in topic feeds. Many video creators are also curating thematic Storyboards with some of their best videos. Another part of the Flipboard experience that has more video is the Local section under the Explore tab, now covering more than 60 cities and areas.
We hope you'll enjoy watching Flipboard TV.
— Claus Enevoldsen, VP Global Growth and Business Development at Flipboard, is curating Mountain Biking Bonanza