Flipboard's First Food Resident Embraces Joy Through Cooking, Travel and the Mundane
Mia Quagliarello / July 25, 2022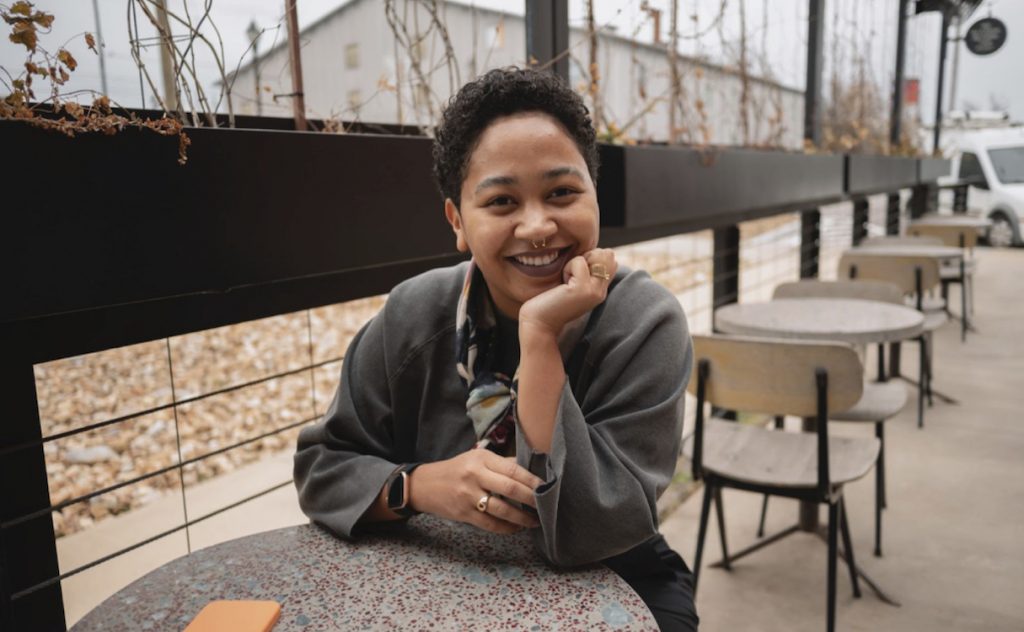 We're thrilled to welcome Anela Malik as our first "Foodie in Residence," joining a series of other residents bringing their expertise to Flipboard. Anela is a writer and storyteller who focuses on embracing nuance, imperfection, and joy through food, travel, and the mundane on her platform, Feed The Malik. She's also working on a book about the deep and enduring contributions of Black peoples to American cuisine for National Geographic and runs a subscription community, Magic at the Margins, where members explore food and beverage on a deeper level through original content, events, and more.

Anela took time out from all those things to tell us about where her love of food comes from, what she's wholeheartedly recommending to other foodies, and how she's using Flipboard.

Where does your passion for food come from?
I grew up in a bit of a foodie family. My parents cooked at home a lot and cooking was something us kids were always involved in. After I started working, and ended up working in restaurants for years throughout college and graduate school, my casual interest was really cemented!

What are your favorite cuisines and why?
Oh, this is so hard! I'd say Ethiopian cuisine is one of my favorites as it's so vegetarian-friendly and always a crowd pleaser. I just started learning more about Japanese cuisine, which has been fascinating and fun. But, truly, I just love food. I will try anything once and have such an appreciation for the varied techniques and flavors across so many cuisines.

What is your favorite city for a culinary adventure?
Washington, DC! I definitely am biased as I used to live there and DC is where I first got to experience a city as an adult with a fuller dining out budget (after college and grad school) to explore. The broader DC region has so much to offer as far as diversity of cuisines and innovative projects.

Festival season is back. What is your favorite foodie event or festival?
I'm so excited for the BayHaven Food & Wine Festival in October in Charlotte. I attended last year and it was such a dynamic event with incredible food. BayHaven celebrates Black culinarians and makers, and it's such a joyous and fun experience. Plus, you will leave the events absolutely stuffed!

Who are the voices that you turn to for recipe inspiration?
Lately, I've been really into recipe newsletters! I think they help cut through the noise of social media and allow me to hone in on just a few sources of inspiration. I love Kale Me Maybe's "Good Mood Food" newsletter in particular as her recipes are simple and plant-forward — exactly how I like to cook.

What is your go-to, absolute favorite cookbook?
Right now, I pull out Cheryl Day's Treasury of Southern Baking almost weekly. It's such an incredible look at Southern baking traditions. The recipes are easy to follow and you'll learn so much as you bake through it. Plus, Cheryl's biscuit recipe is the best I've ever used. Talk about flaky, buttery perfection.

What are the five things you couldn't go without in your kitchen?
A sharp chef's knife. A salt cellar — trust me, this is such a key cooking instrument I don't know why it took me so long to get one! My favorite cast iron pan, a Smithey Cast Iron No. 12 Skillet. Nesting mixing bowls so that no matter what I'm prepping I have the right size bowl for it. And last but not least a mandoline slicer. They can be scary but some meals really are enhanced if you can get those paper thin slices down. (This storyboard has all the items I recommend for a home cook in one list.)

What are some tips you have for other foodies who want to make the most out of Flipboard?
Find and follow inspiration! Your fave food topics, from recipes to food politics, are represented on Flipboard. Once you find topics and curators to follow that you vibe with, you can curate your Flipboard experience to deliver inspiration, news, and so much more.

Tell us about your own curation approach and what we can expect to see on your profile.
I tend to curate based on what's happening in my own life. If climate change is in the news a lot, then my curation might reflect that and how climate change might impact my cooking or habits. In the middle of a heat wave I'll be inspired to curate what I'm craving — meals that don't require an oven! Expect very in-the-now curation from me.

Don't forget to follow Anela on Flipboard to stay up on what she's reading and curating about food and its intersections with class, race, gender, power, equity, history, travel and more.
— Mia Quagliarello, head of creator community and newsletters, is part of The Photography Exchange