Fotopedia's Stunning Imagery Opens Up the World
Inside Flipboard / September 20, 2011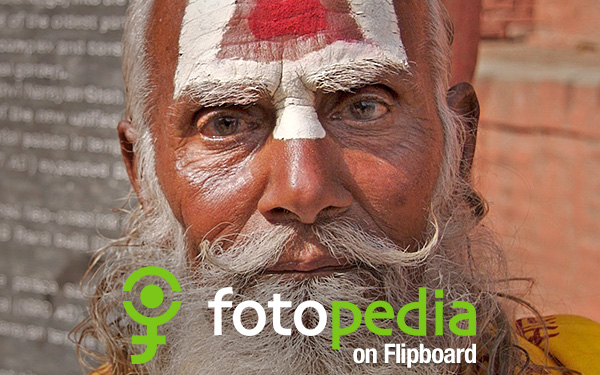 Warning: reading this section will induce a serious case of wanderlust. The only cures are travel, photography, or flipping some more.
Starting today, you can soak in Fotopedia's photo-intensive magazine, made just for Flipboard. Created to "identify and organize the world's best photographs," Fotopedia draws on a vast pool of photographers to illuminate the world's people and cultures. Contributors come from a 30,000-strong community of photographers and curators, professionals (such as QT Luong and Eric Lafforgue), as well as organizations, making Fotopedia the world's first collaborative photo encyclopedia.
The result includes pictures from more than 150 countries, from Afghanistan to Zimbabwe. You'll find gorgeous views of popular places like Paris, Bangkok and Cairo, while also peeking deep inside little-traveled places like Burma and North Korea. With eye-popping colors and images that fill the iPad's screen, Fotopedia is one of Flipboard's most immersive sections.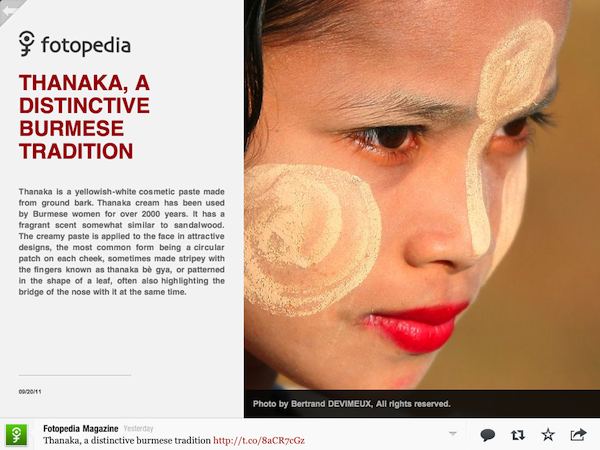 Add Fotopedia to your Flipboard and enjoy the great work of this photography community.
Best,
~MiaQ
featured@flipboard.com
facebook.com/flipboard
@flipboard