From Mocktails to Poptails, Here Are 8 Magazines to Get Your Drink On
Mia Quagliarello / July 16, 2019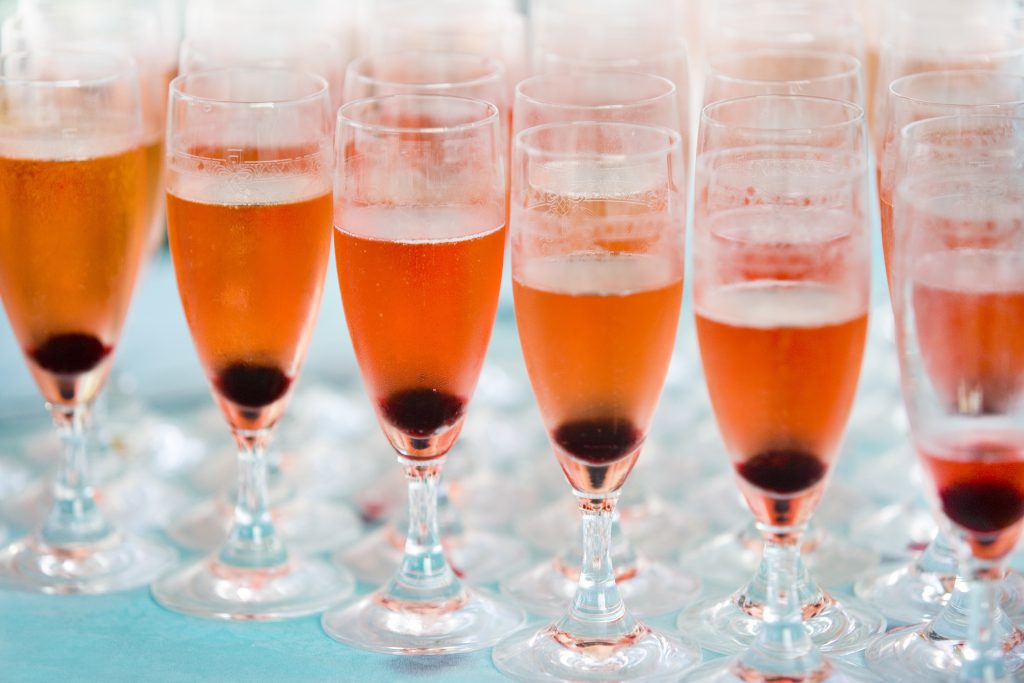 Our Summer Eats 2019 series continues with an ode to adult beverages. Check out this selection of magazines produced by some of Flipboard's best curators, each offering their own take on these delicious drinks. Find your zone and get guzzling (in moderation, of course).

"ECLECTIC COCKTAIL & MIXED DRINK RECIPES" by The Chowdery
This prolific food curator has many worthy magazines, but his drinks one is especially focused on cocktails that are as delicious as they look. Watermelon-ginger mojitos, frozen Aperol Spritzers, mojitaritas (that's a mojito + a margarita), a classic gimlet with a cucumber twist—there's no shortage of ideas here on how to live your best (drinking) life.

"POPTAILS" by KC Sorelli
This collection is just recipes of cocktails-as-popsicles. High five to Kristina-Nadler Sorrelli for her unexpected, fun and refreshing take on adult beverages. This is Flipboard at its best, people!

"DIONYSUS, MEDB & THE FAERY DRINK" by Passionfish12
Pro tip: name your Flipboard Magazine after Dionysus, the ancient Greek god of wine, fertility, and ritual madness, to set the tone and—bingo!—we have a party. This devotion to wines and spirits honors booze in all of its forms, places and spaces, including punch recipes, the world's top vineyards, and the most beautiful Champagne bottles for a summer wedding.

"ROCKET BARS" by Rocket Vodka
Rocket Vodka is one of the many brands using Flipboard, and this magazine is all about bar culture. Find out where the coolest places to get a drink are—and not just from ye olde pub. Nightclubs, lounges, speakeasies, rotating restaurants…the choices are many!

"SKOL SALUTE CHEERS" by Barbara Galvin
The ways to say "cheers" are as plentiful as the drinks in this magazine. Let's go 'round the world with a fruity bevvy in our hands, shall we? Watermelon margarita? ✓ Berry-lemon-basil sangria? ✓ Raspberry-rhubarb spritz? ✓ It's all here.
"WHISKEY NOTES" by New England Wine Academy (NEWA)
An industry insider who's worked on every side of the business, NEWA has 17 magazines around adult beverages, including ones about gin, rum, brandy and tequila. This one centered on whiskey is the biggest. He also has a collection for teetotalers, too—check out "Coffee Notes."

"DID SOMEONE SAY BARTENDER?" by Teri Valle
Yep, we did! 🙋‍♀️ The avid flipper (106.1K articles and counting) maintains this robust magazine about drinks of all kinds. It'll also feed your thirst for information about this category, from the serious (such as the alcohol content in every type of wine) to the curious (why Moscow Mules are served in copper mugs).

"MOCKTAILS, PUNCHES, TEAS AND SHRUBS" by RGC
Taking a break from drinking alcohol is trendy and good for your health, says NPR. There are several sober-promoting magazines on Flipboard that embrace this lifestyle, including this electrifying collection of non-alcoholic drink recipes and the plants they come from.

Don't forget to visit #FOODMAGSWELOVE on Flipboard for more collections containing recipes and cooking tips. To be included, share your favorite recipes and Flipboard Magazines on Twitter and tag #FoodMagsWeLove and @Flipboard.

— Mia is curating "Book Smart"