Grazia Brings International Style to Flipboard
Inside Flipboard / December 2, 2011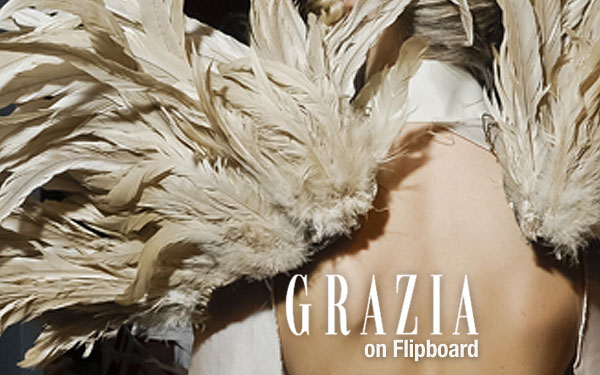 The fashion and celebrity magazine Grazia launches its French and Italian editions on Flipboard today, making them the first non-English titles to be made especially for Flipboard. The British edition of Grazia joins Flipboard today, too.
The three sections have a look and feel that's true to Grazia but with personalities wholly their own. Grazia.it takes the "It" part of its name seriously, standing both for the high pedigree of Italian fashion and design, and the cool "it" factor covered within the magazine. It is the original Grazia brand, having debuted in 1938. Grazia.fr is fashion-conscious but also accessible, catering to the set more likely to shop at H&M than Prada. And, finally, Grazia UK emphasizes celebrity culture and fashion.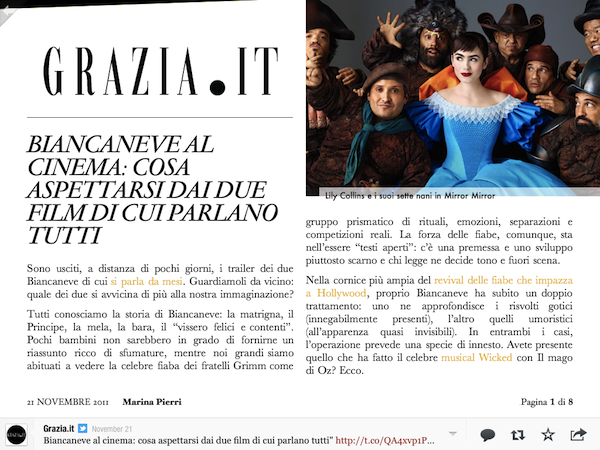 Stay tuned in the months ahead as Flipboard features more international titles and local content. And feel free to send recommendations of your favorite magazines, bloggers, curators, photographers, and social media mavens to featured@flipboard.com.
Tap on the images below to browse each of the three Grazia sections:
Ciao!
~MiaQ
featured@flipboard.com
facebook.com/flipboard
@flipboard