<![CDATA[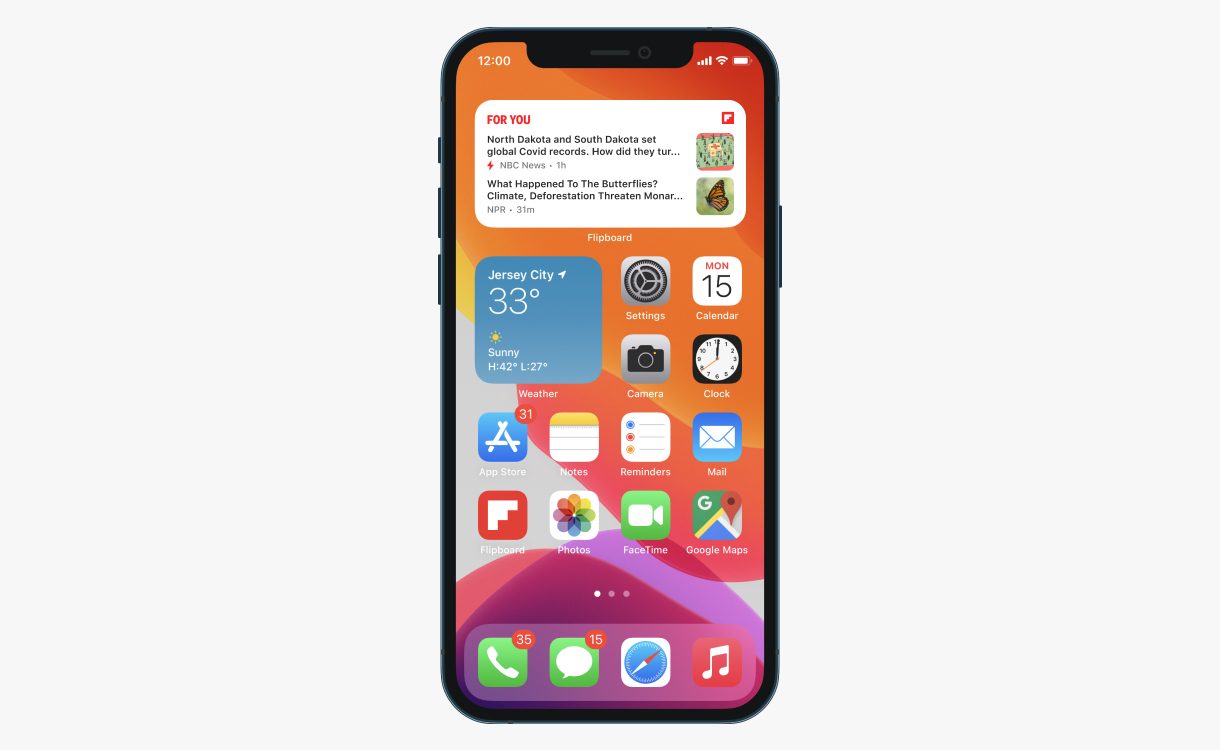 The new Flipboard widget puts headlines from topics you follow right on your iOS Today Screen or Home Screen, making sure you don't miss stories you care about. The widget is one of the most popular ways people access Flipboard, so for iOS14 we updated the design and made it more customizable for you.

The new dynamic edition of our widget comes in four sizes, from a thumbnail with one single story to a roundup of four of the latest stories. Headlines update every time the widget loads.

Lastly, if you're an iPhone or iPad user, you probably know that one of the biggest changes in iOS 14 is that you can move widgets to any screen and have them sit next to your apps. (And yes, Android phones have had this ability for a while.) It means you don't need to swipe right anymore to get a glance at your top stories.

Here's the step-by-step:

Navigate to your device home screen
Swipe right to the -1 Today Screen
Tap and hold to edit apps and widgets
Tap on the + in the upper left corner of the screen
Scroll down to Flipboard and tap on the icon
Swipe left and right to choose the widget's size
Tap "Add Widget"
Drag it to the top of your widgets
Tap "done" in the upper right of the screen
Customize Your Content With Four Feeds to Pick From
Once you have the widget installed, you'll start to see the latest stories from your For You feed populate your widget. But, you can also customize your content. After you add the widget, go to your Flipboard Settings to choose from three editorially curated collections—latest news in Daily Edition, insightful stories in "10 For Today" or inspiring updates from "Flipboard Picks".
Open the Flipboard app
Tap on your Profile
Open settings by tapping on the gear icon on the top right
Select "Widget Settings" and choose a content section.
As we tested the new Flipboard widget, we heard from beta users that putting it on their home screen boosted their productivity. Let us know if this is the case for you as well.
—Marci McCue is reading WandaVision on Flipboard