Holiday Shopping Inspiration on Flipboard
Inside Flipboard / December 10, 2011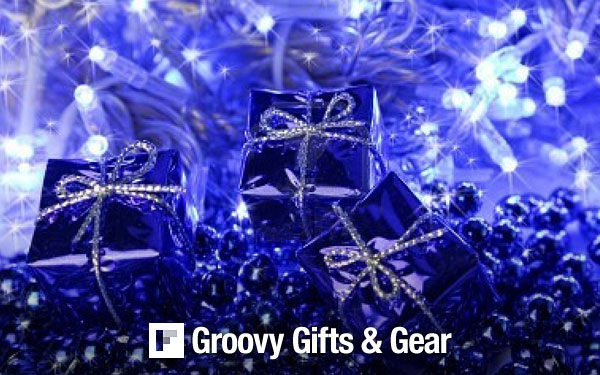 With the holidays upon us, here's some inspiration for your shopping with sections featuring cool or unique products and gear. Tap on "This Week" in the Content Guide to view them all.
The Fancy…A haven of favorite things from around the Web and around the world, curated by The Fancy community.
Uncrate…Billed as "stuff you never knew you wanted," Uncrate is curated by dudes, for dudes. Perfect for those difficult-to-shop-for men in your life.
Outblush…Catering to women who love to shop, Outblush specializes in fashion, home, beauty and lifestyle products.
Gear Patrol…People with a zest for life will enjoy Gear Patrol, which advises on everything from great home theaters to worthy books and beer.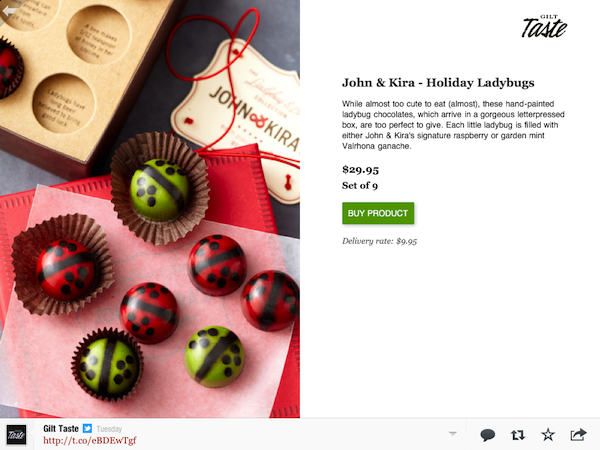 Gilt Taste…Ogle mouth-watering food and wine—and buy it, too—with Flipboard's first shopping section.
Pop Gadget…Made for women who love tech.
Werd…Gear, gadgets and style for men—think ammo box wine, Stormtrooper motorcycle suits, and machine-shop lighting.
Gifts…An all-in-one magazine, curated by Flipboard, featuring products recommended by Svpply, Think Geek, Cool Hunting and many of the feeds mentioned above.
Let us know what your favorite shopping sections are by emailing featured@flipboard.com.
Happy holidays,
~MiaQ
facebook.com/flipboard
@flipboard