How to Add the Flipboard Widget on Android Phones
Marci McCue / March 15, 2021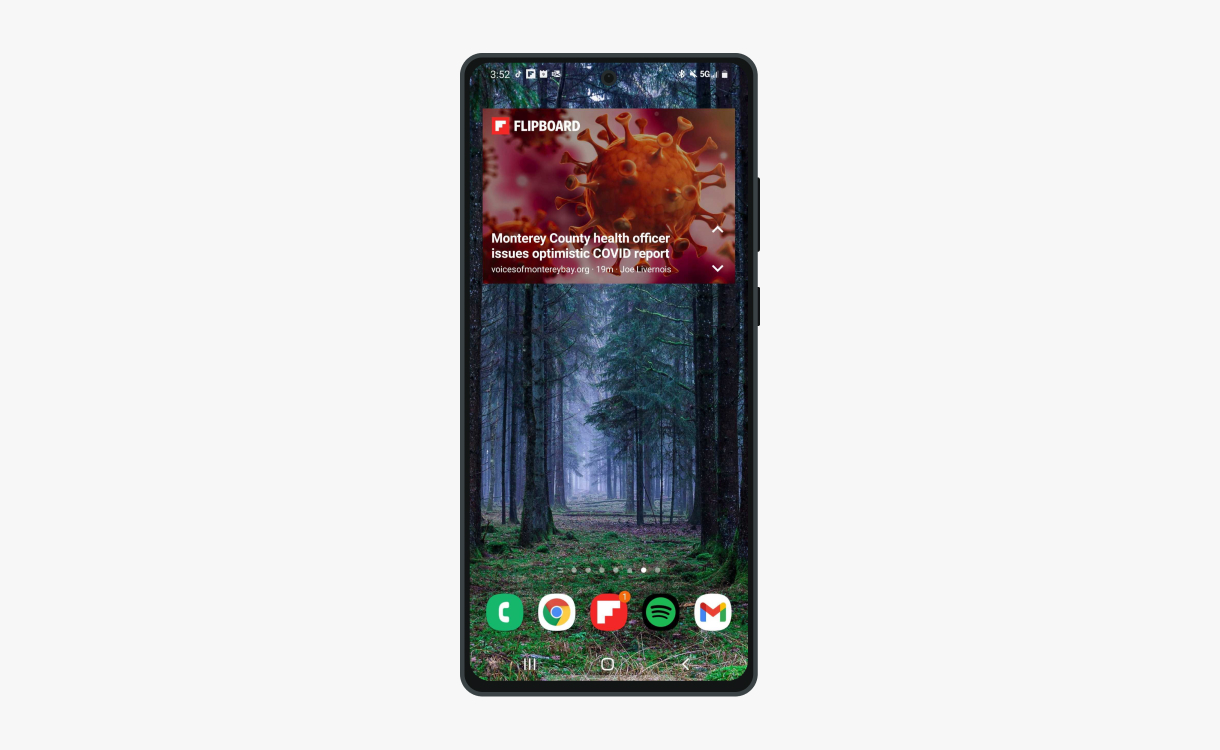 The Flipboard widget puts headlines from topics you follow right on your phone's Home screen, making sure you don't miss stories you care about. The widget is one of the most popular ways people access Flipboard so, in case you haven't tried it out, here's more about it and three simple steps to add it to your phone.

The Flipboard widget for Android comes in two sizes—small and large—and can be placed anywhere you'd like on your Home screen. The latest stories and videos from your For You feed will display in the widget, showing you what's happening on your Flipboard at a glance. You can select a story or scroll through headlines by tapping the caret (˅) on the widget. Your headlines will update automatically every hour or when you tap anywhere on the widget.

Get your Flipboard widget in three easy steps:
Tap and hold anywhere on your Home screen to reveal the menu
Tap "Widgets," select Flipboard and choose your widget size
Place the widget anywhere on your Home screen to get the latest headlines at a glance
Feel free to tweet @Flipboard any time with your ideas or questions. We'd love to hear from you.
—Marci McCue is reading Rocket Vodka's winter sports curation in Rocket Films and Rocket Skis.