How to Craft an Awesome Title and Description for Your Flipboard Magazine
Inside Flipboard / October 18, 2013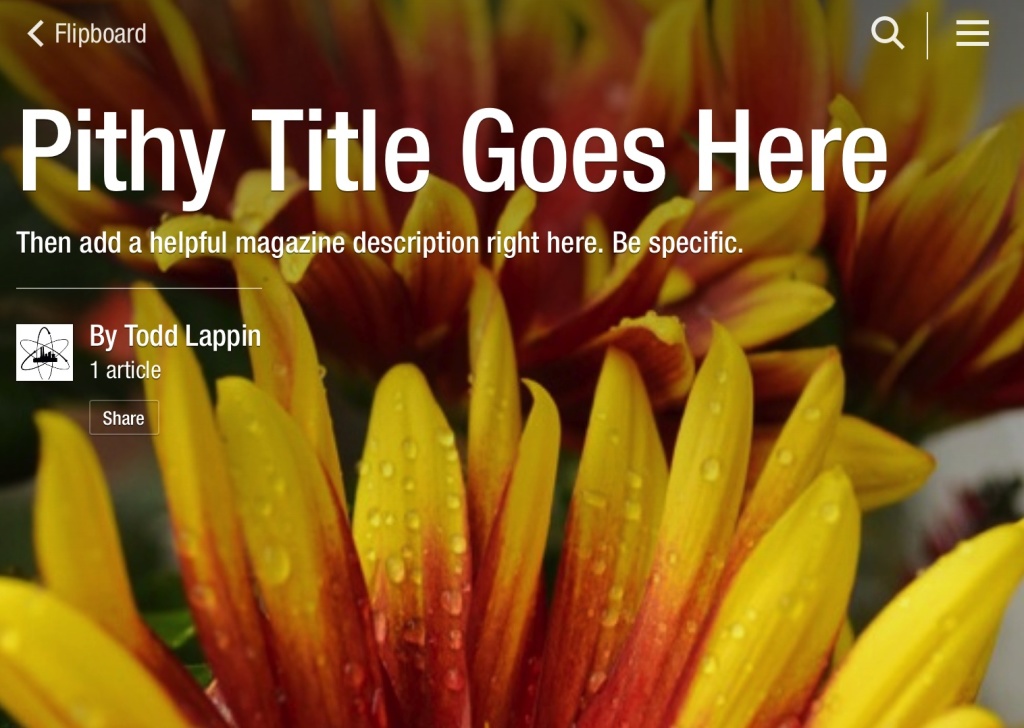 The cover of your Flipboard magazine is like a blind date, or a job interview or meeting someone new at a party: First impressions matter.
In the blink of an eye, readers analyze a series of questions as they gaze at the cover of your magazine: Is this magazine relevant to me? Is it interesting? Is it worth my time?
As a magmaker, you influence how those questions are answered. Selecting a compelling cover image is obviously important, but the title and description of your magazine are also  crucial. Here's how to do it right.
Magazine Title: The title is the brand of your magazine, so it should convey the feel or tone of the content you curate. Make it as pithy and concise as possible. It's fine if the title is straightforward, but it's also okay to use whimsy, allusion, metaphor, allegory, or onomatopoeia to set a tone and engage the reader.
Magazine Description: As a general rule, the description should be more literal. Use the description to provide specific detail about what kind of information the magazine contains, and how it will be told.
Let's look a few magazines that get the title and description right.
Tech Wasabi is a technology-industry news magazine with a spicy title and a crystal-clear mission statement in the description: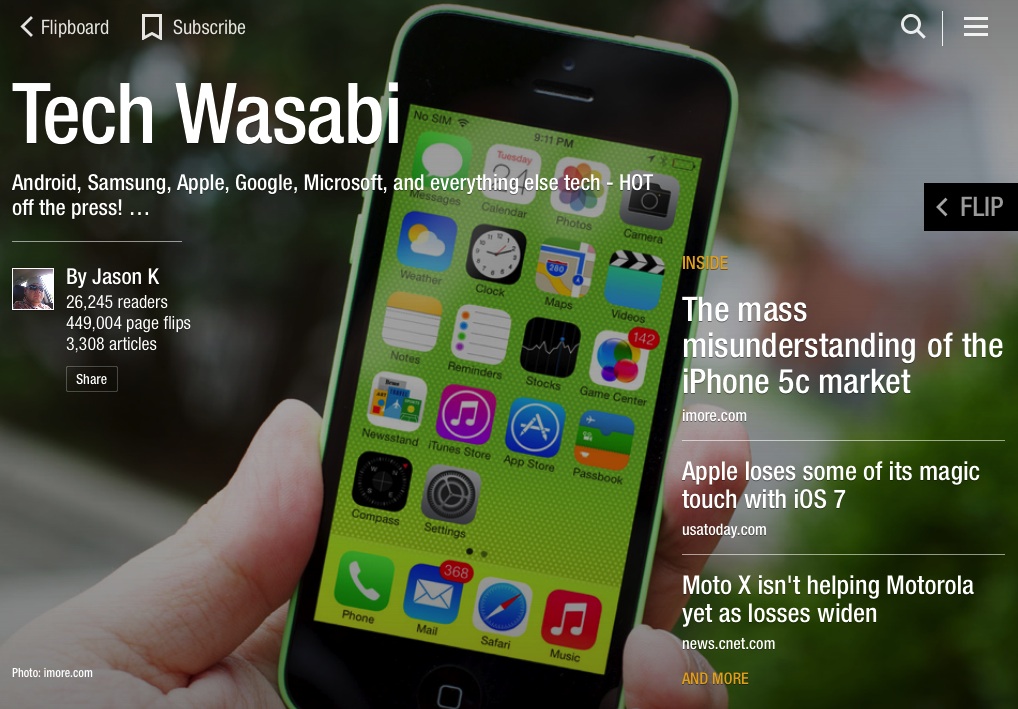 There are plenty of magazines about travel, so how does a reader decide which to select? The title and description play a crucial role. Travel Lust makes it clear from the outset that this is a magazine about the stuff globetrotting dreams are made of. The simple description simultaneously defines and flatters its audience. Explorers crave novelty and authenticity, so the description implicitly promises both.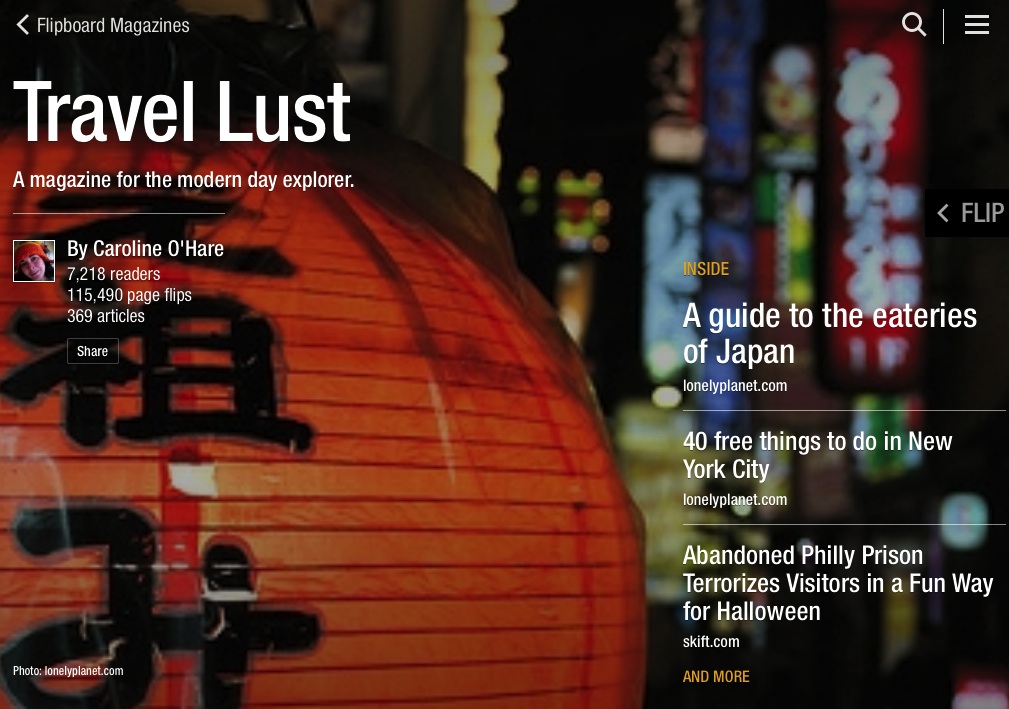 Turns out, buoy appreciation is a thing. Who knew?  Buoyant is a magazine for photographs of buoys — for the people who love them. The title is evocative, but the description tells it like it is. If you're a buoyphile, this title and description make it obvious that you've come to the right place: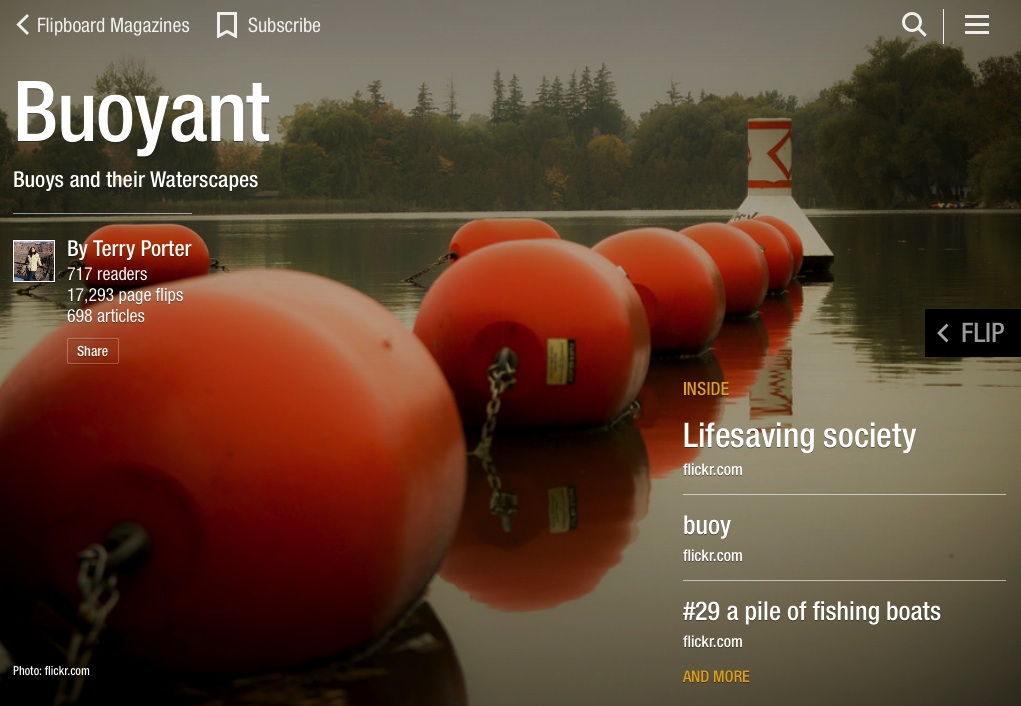 Finally, a word about about the mechanics of  creating or editing the cover of a Flipboard mag. Whenever you create a new Flipboard magazine, you have the opportunity to provide a title and a description. The description is optional, but for all the reasons outlined above, we recommend providing one: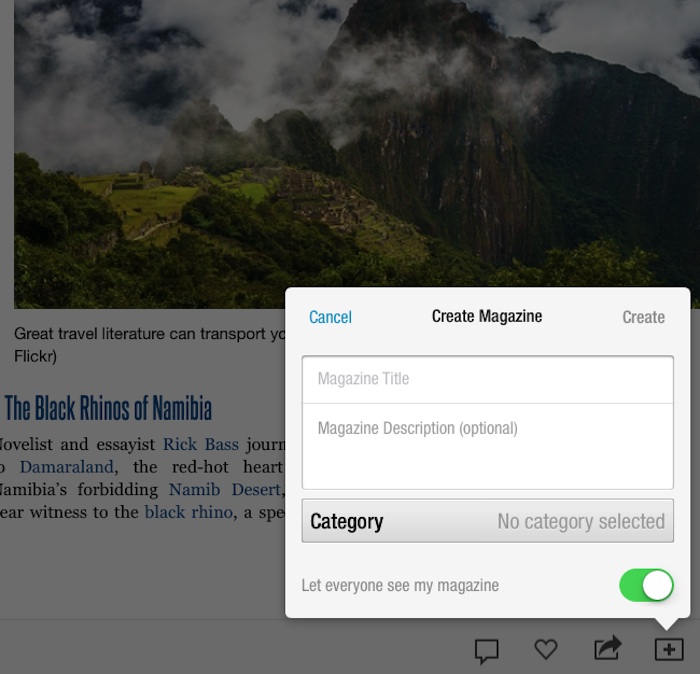 Don't worry if you can't come up with the perfect title and description the first time — you can always edit later. To edit the title and description of an existing magazine while using the Flipboard app,  tap the Edit button on the cover of your magazine, then tap Edit Magazine: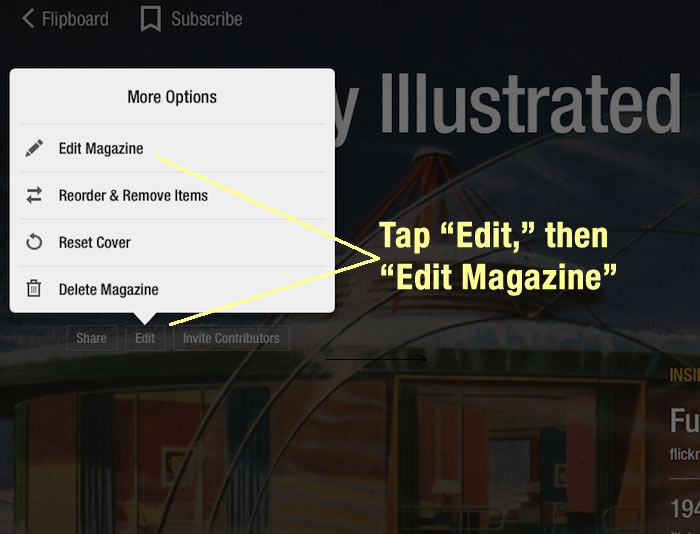 If you prefer, you can also edit the title and description via the Flipboard web editor tool by clicking on the gear icon: