How to Find the Best Amazon Prime Day Deals
Shannon Yeager / July 11, 2022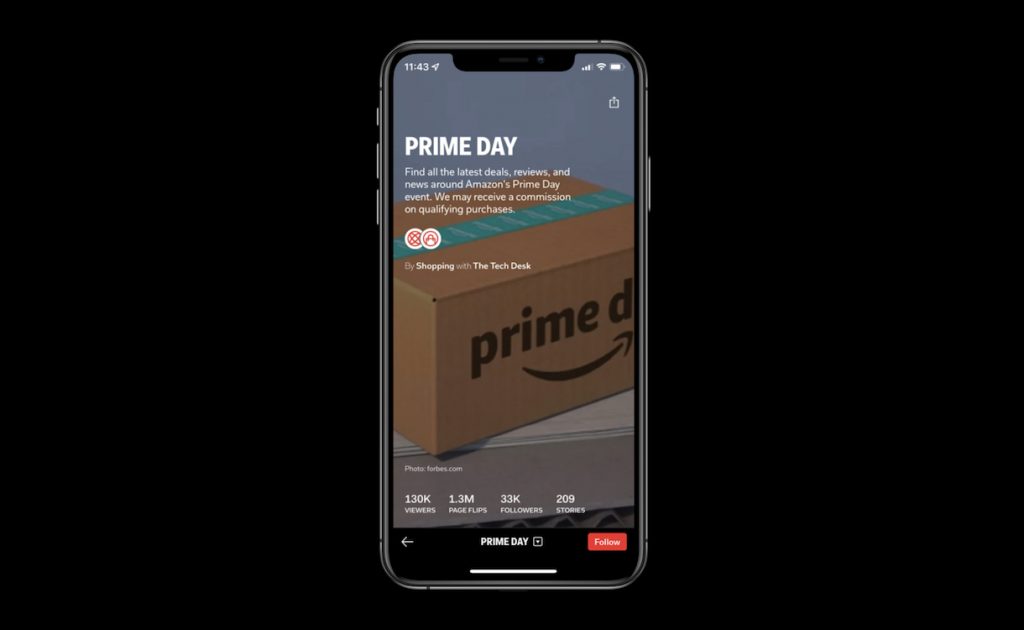 Every year, Amazon launches a 48-hour event offering discounts on Alexa-enabled devices, everyday items, popular products and more. Although the deals are only available to Prime members, you can sign up for a 30-day free trial of Amazon Prime leading up to the event. This year, Prime Day is July 12 and 13, and early deals are already being released, including sales from emerging brands and small businesses.

To keep you updated on the top sales, our editors are curating the Prime Day magazine on Flipboard, filled with tips from publishers and hand-curated deals across every category. You can also search for the Shopping topic on Flipboard and go to the Prime Day tab to explore the latest discounts.

Whether you're looking for outdoor furniture and barbecue tools for summer, work and school supplies or new smart home devices, let Flipboard be your guide to finding the best deals this Prime Day.

— Shannon Yeager, lead manager, is curating Prime Day