How to Follow ISTE 2016 on Flipboard (Or Learn About Flipboard at ISTE Itself)
Mia Quagliarello / June 24, 2016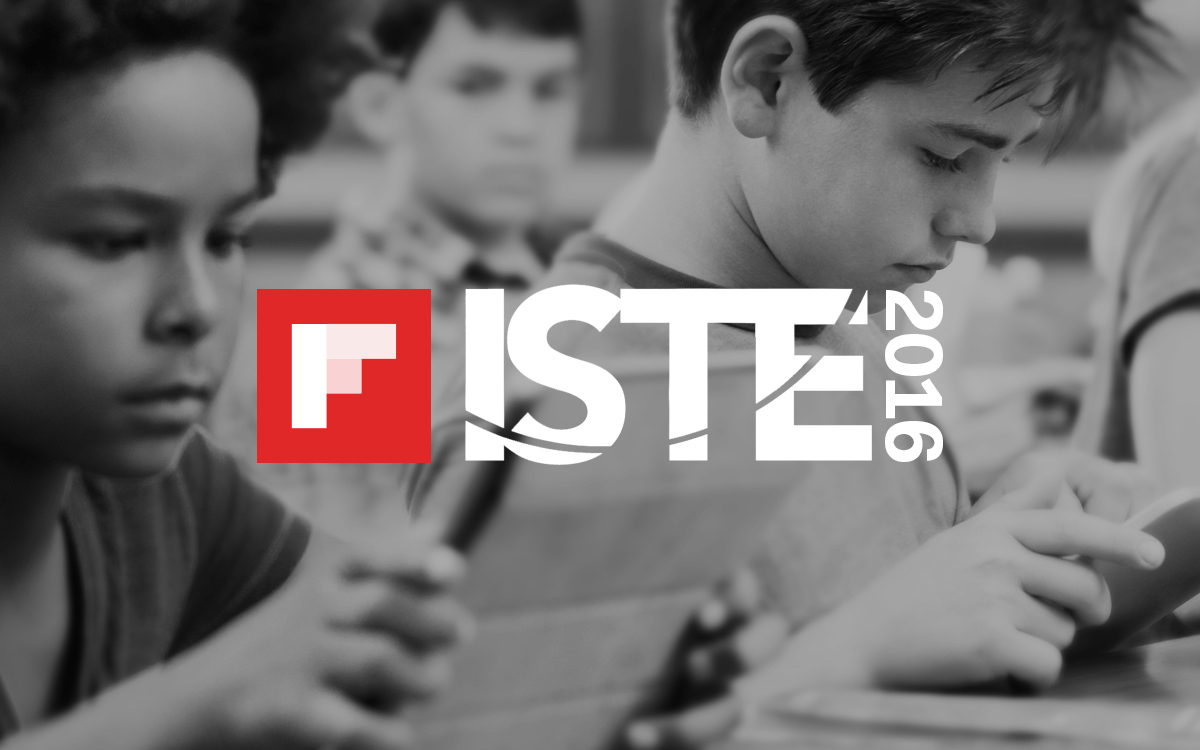 ISTE, the International Society for Technology in Education 2016 Conference and Expo, likely needs no introduction to this audience, but what you may not have known is that you can follow all the action in Denver from your Flipboard and learn more about a Flipboard from a few of the sessions. Here's how:
On-site sessions featuring Flipboard:
DEVELOPING GLOBAL COLLABORATIVE PROJECTS AT THE HIGH SCHOOL LEVEL—Sunday, June 26, 7-8:30pm: Presented by Annette Lang (Annette used Flipboard to help students separated by great geographical distance get to know each other better.)
TECH COACH TOOLBELT: TRIED AND TRUE TOOLS FOR TECH COACHES—Monday, June 27, 11am-12pm, CCC 504: Presented by Greta Flinn
DISCOVER AND CURATE IDEAS FOR YOUR CLASSROOM—Monday, June 27, 2:30-3:30pm, CCC Mile High Ballroom 4 E/F: Presented by Dr. Wesley Fryer
Recommended reading:
ISTE INSIGHTS: Since 2014, the EDUblogs team and 8 educator/co-contributors have been curating this Flipboard Magazine with everything you need to know for a fruitful conference. Flip through for a survival guide, tips on how to get the most out of edtech conferences, and sessions you shouldn't miss.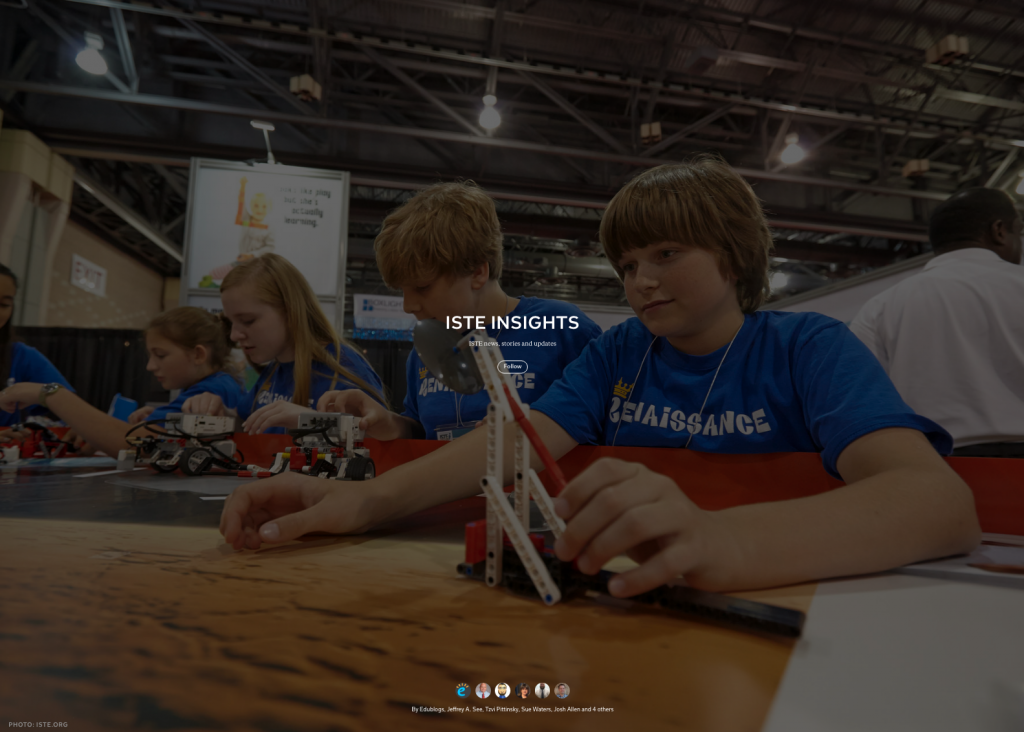 #ISTE and #ISTE2016: Did you know you can turn Twitter hashtags into beautiful Flipboard Magazines? Just search for the hashtag on Flipboard, tap Social, and tap "Tweets mentioning 'iste2016' under Search.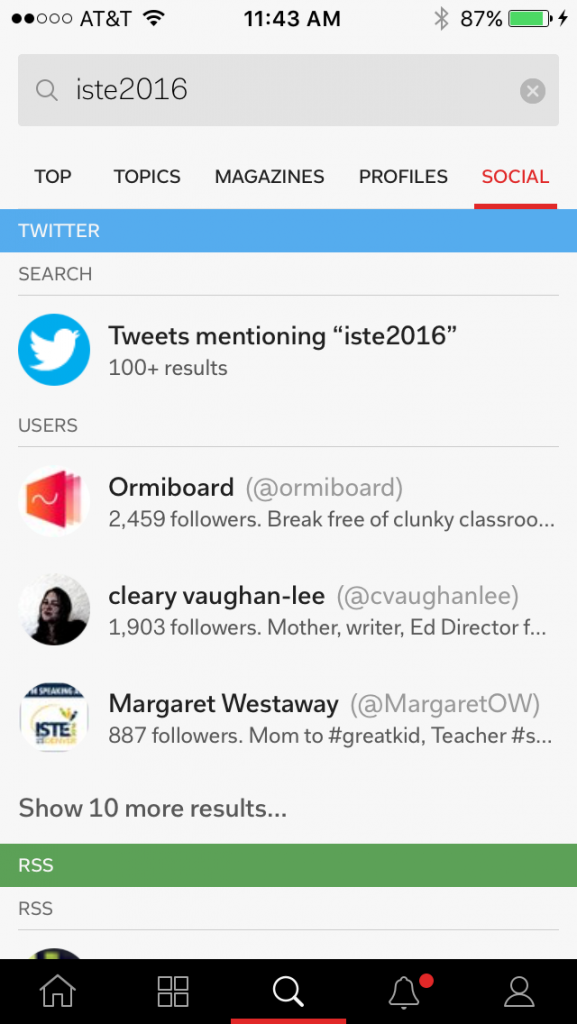 In this way, you can quickly flip through real-time conversations happening about the event. Tap "+" to save any of the tweets into your own Flipboard Magazine, or like, retweet and respond to Twitter, straight from Flipboard.
EdTech and other topics: Many of ISTE's themes, buzzwords and people will percolate in relevant topics on Flipboard. In addition to the much-followed edtech topic, try education, learning, e-Learning, teaching, Google apps for education, flipped classroom, differentiated instruction and personalized learning. See a topic that you wish Flipboard had? Email us! flipedu@flipboard.com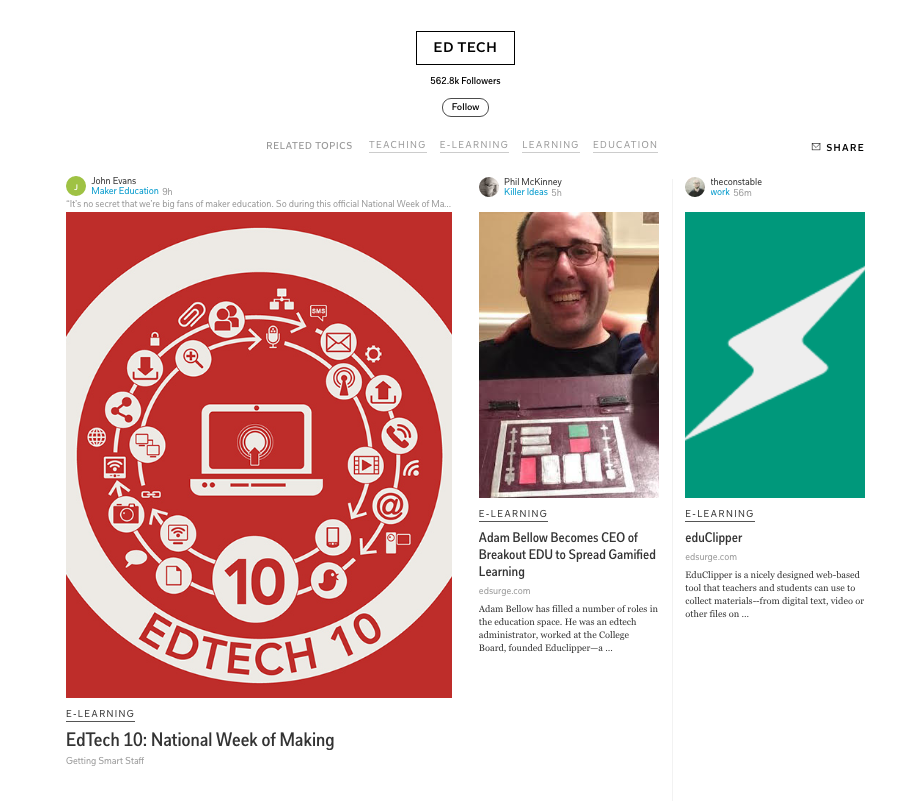 Finally, Iowa teacher Jonathan Rogers, our partner on the Great Journalism from America's High Schools Flipboard Magazine, will be on the ground in Denver. If you see him, show him your Flipboard Magazine for a cool piece of swag or just a high five. Tag us #FlipEDU on Twitter to share what you're up to. We can't wait to watch your experience through Flipboard.
~MiaQ is reading ISTE INSIGHTS