How to Get the Most Out of Flipboard Using Both the App and the Web
Jessica Rosenberg / August 4, 2016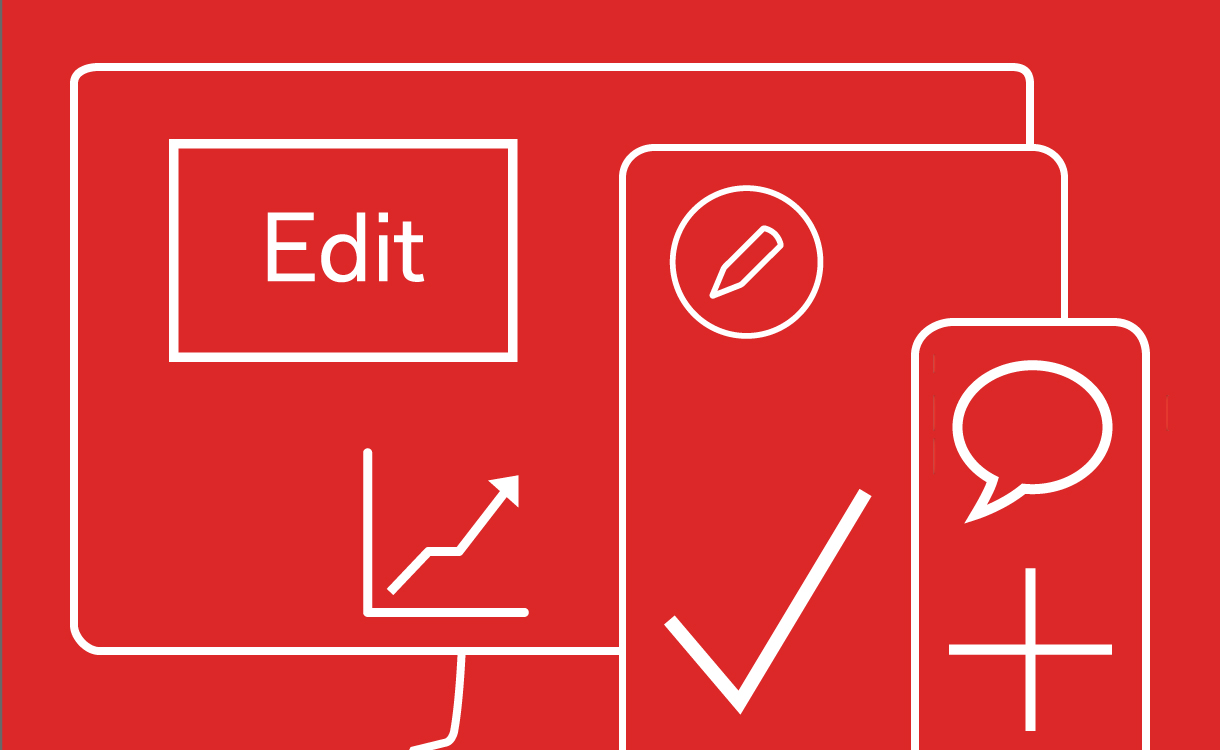 Since Flipboard is available via iOS, Android and Windows, as well as on the Web, you might wonder what's the best way for bloggers to use the world's first social magazine on these various platforms. The answer is obviously going to be different for each person, but let's take a look at a few of the benefits of using the Web and the app in tandem to make the most out of your reading and flipping.
Flipboard on the Web
If you're like most bloggers we know, you spend the better part of your day sitting in front of a computer. Flipboard on the Web offers many tools that can help you with blog post creation and promotion.
1) Install the Flipboard Bookmarklet to collect resources
After you install the Flipboard Bookmarklet on your browser's toolbar, you can easily Flip inspiring or useful articles into magazines as you're researching something specific or just perusing the Web. While you can also do this in the app, it's nice for bloggers to have the option on the tool they most use for content research and creation.

2) Explore your stats
We all know that bloggers thrive on numbers. It helps us know what's working, what could do better, and even just reassures us that the work we're doing is being noticed. Flipboard on the Web shows you statistics on all of the magazines you've created. Take a look here to see what you can learn and how you can use the information as you go forward.
3) Edit your magazines
The magazine editor, accessible by mousing over a magazine on your profile page and clicking on the edit button or under the header image when you open a magazine, allows you to switch around the order of items in a magazine, change the cover image and edit comments. (Good news is, these features are now also on iOS!)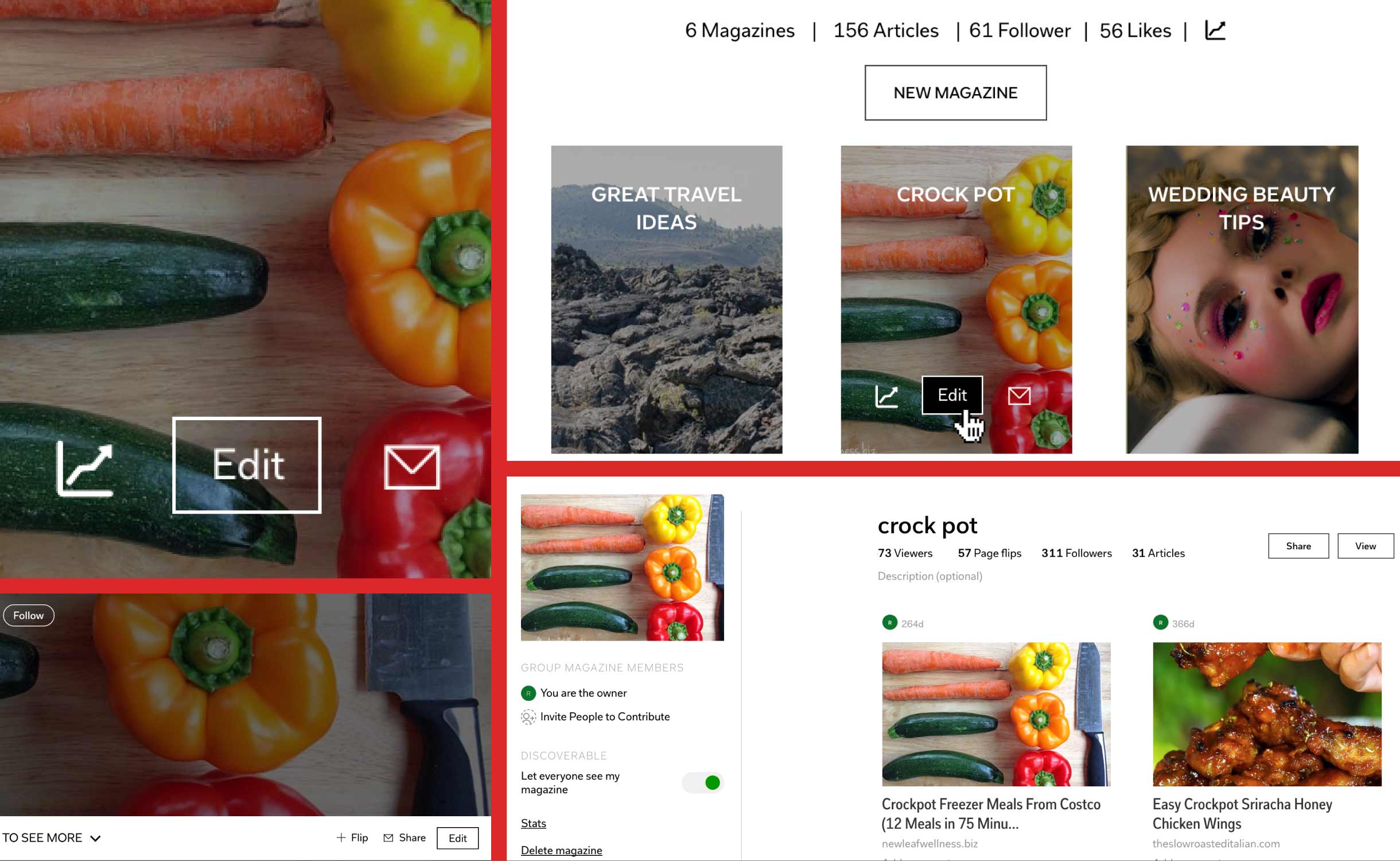 4) Compose a post directly in Flipboard
This is a tool available on both the Web and the app, but definitely easier to do with a full size keyboard at your fingertips. If you need a little extra information to tie a magazine together, or just have thoughts you want to inject in the midst of articles and photos, click the little pencil you see at the top of the screen. Type in your post, select which magazine you'd like it to appear in, and—presto!—it's added. Use the editor tools (see above) to move the post to your preferred spot in the magazine.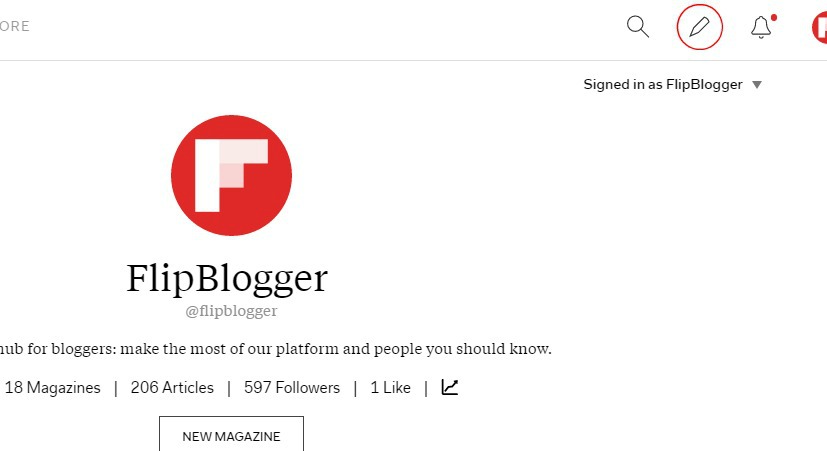 Flipboard on the app
When you're on the go and have your phone in your pocket or your tablet in your bag, there's still a lot you can do on the Flipboard app that can help you grow your audience and reach.
1) Read, like, support your community
The Flipboard app is the ideal tool for reading articles, leaving comments, liking pictures and re-flipping content into magazines. In short, it's perfect for supporting members of the blogging community. A flip while waiting in line at the grocery store, a comment while waiting for your coffee to be poured—it doesn't take a lot of time to show your support and to increase your own visibility among other Flipboard fans.
2) Flip profiles and magazines into other magazines
When you run into a great Flipboard user and you love what they flip, you can, of course, follow them, but when you're using the app, you can also choose to flip their entire profile into a magazine. It's a really cool way to keep track of people you meet at a certain event, or to collect the profiles of like-minded people. Just open up their profile page and click on the three dots at the top right on the screen, select "Flip into "and choose the magazine you'd like to flip them into. There you go, collected and organized. It's just as easy to flip an entire magazine into a magazine.
3) Search and add your social networks
Between Facebook, Twitter and LinkedIn you can spend countless hours bouncing from app to app trying to stay on top of all of your social media notifications. Alternatively, you can choose to add your social media streams to your Flipboard Cover Stories. On your smart phone app tap the 'following' tab (four square icon), select  'Accounts' and choose the social network you want to keep track of and login with your credentials. If you're using a tablet, be it Android or iOS you can do the same by tapping the red ribbon, selecting 'Following' and choosing the accounts you want to follow. Want to integrate your social networks even further? On Flipboard you can also follow your favorite Twitter list!
Tell us how you balance your Flipboard use between the app and the Web. Shoot us a Tweet tagged with #FlipBlogger.
~JessicaR is curating Geeky Finds