How to Make Gift Guides on Flipboard
Jessica Rosenberg / November 10, 2016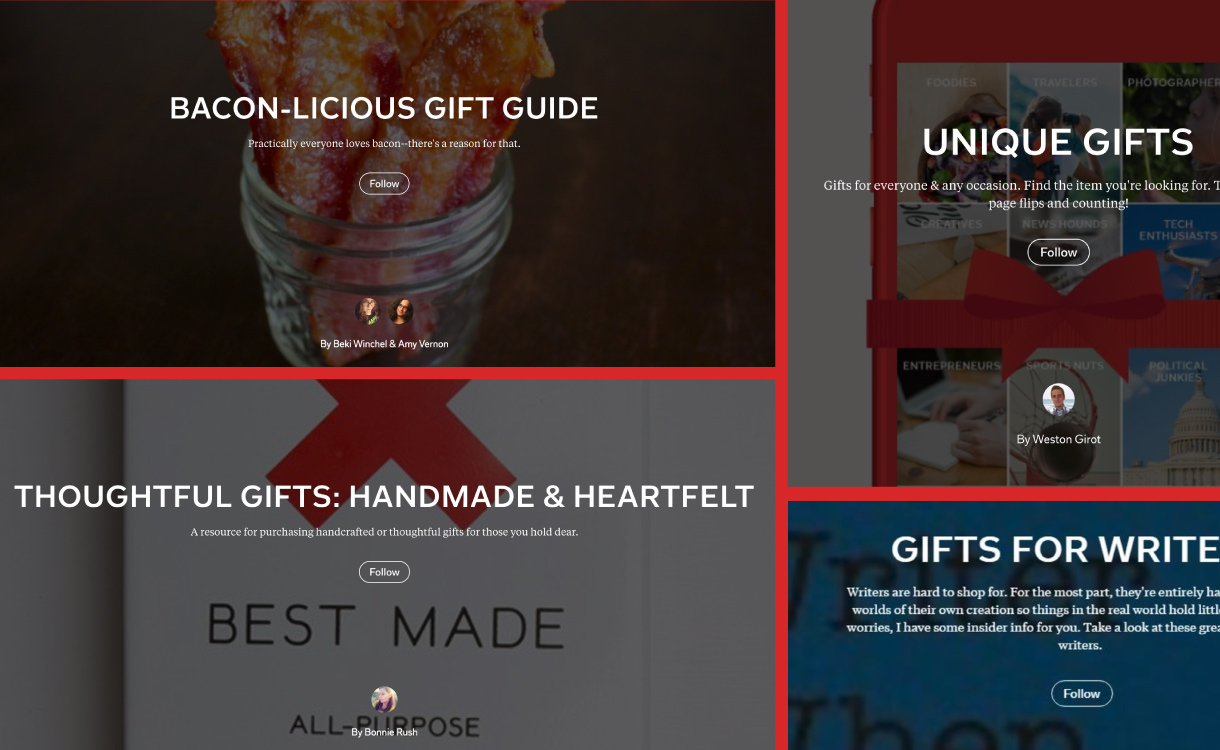 With less than two months to go before Christmas and Hannukah, it's safe to say that we're well into the holiday preparation season. What does that mean for bloggers? Well, it means that if you're going to be putting together some holiday gift guides, now's a good time to get cracking.
If you're fuzzy on the concept, gift guides are simply collections of gift ideas, usually centered around a theme, that promote products that are relevant to your readers.
Other than being solid traffic drivers, gift guides are also a fun way to engage your audience and do something a little different towards the end of the year. Sharing cool products is also a smart way to reward brands who have been great to work with, or entice brands you'd like to engage with in the future. And, of course, you can always create gift guides that contain affiliate links, just be sure to disclose your relationship with the brands you're promoting.
If you're looking for an easy way to create engaging gift guides that are easy to update and even easier to share, then look no farther than Flipboard! Follow along for a quick tutorial to get you started.
1. Choose a theme for your gift guide
A nice narrow focus will ensure that your gift guide catches the eye of the ideal audience. Chose wisely and then create a magazine with a name that clearly states what the gift guide will contain.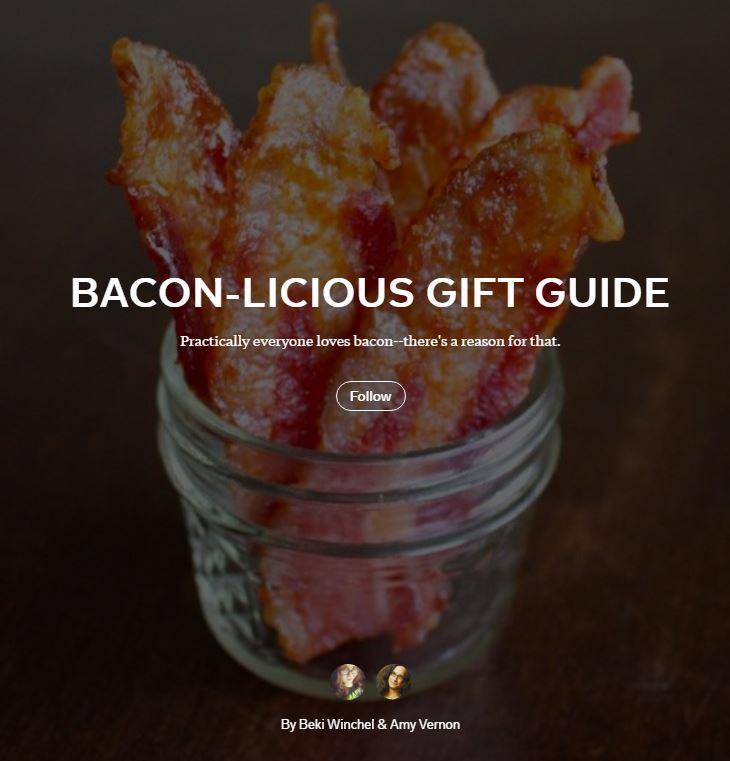 2. Write a good description
Writing a straightforward description for your gift guide will make it easy for readers to know exactly who the gift suggestions are intended for and for search engines to show your magazine when shoppers are looking for advice. When crafting your description, it's a good idea to ask yourself what people might type into a search box if they were looking for gift ideas like the ones you are sharing and then use those terms in your paragraph.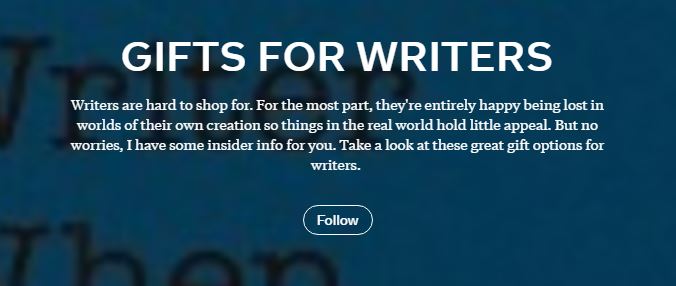 3. Fill your gift guide magazine with great gift ideas
Whether you're only sharing affiliate links, brand sponsored content, or just things you adore and think others would enjoy, if you want your gift guide to get noticed, it's important to flip original and eye catching items. To make it easy to flip items into your magazine, add the Flip.It bookmarklet to your web browser, then, when you find something you'd like to add, click the bookmarklet. Stick to your theme and select nice images to represent each item. Remember, you not only want people to click through to the item in question, but you also want them to share your gift guide!
Pro Tip: To flip affiliate links from the web, click the little pencil icon at the top of the Flipboard website and paste the exact link when prompted. You can then go into your magazine to add a comment to your flip.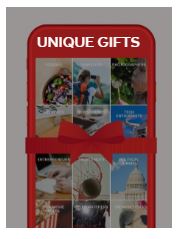 4. Add a comment to each item
If a friend recommends something to you, it usually comes with some sort of explanation as to why they're making the recommendation. When it comes to gift guides, your readers expect the same courtesy. When you flip an item into a gift guide magazines, try to take a minute to add a note in the comments section explaining why you selected this particular item for your gift guide. While it's not necessary, it is an added benefit to your readers and a great way to start a conversation about the products that you're adding to your guide.
Pro Tip: When you flip something from a store, readers will see a price tag next to the item description when flipping through the magazine on the app.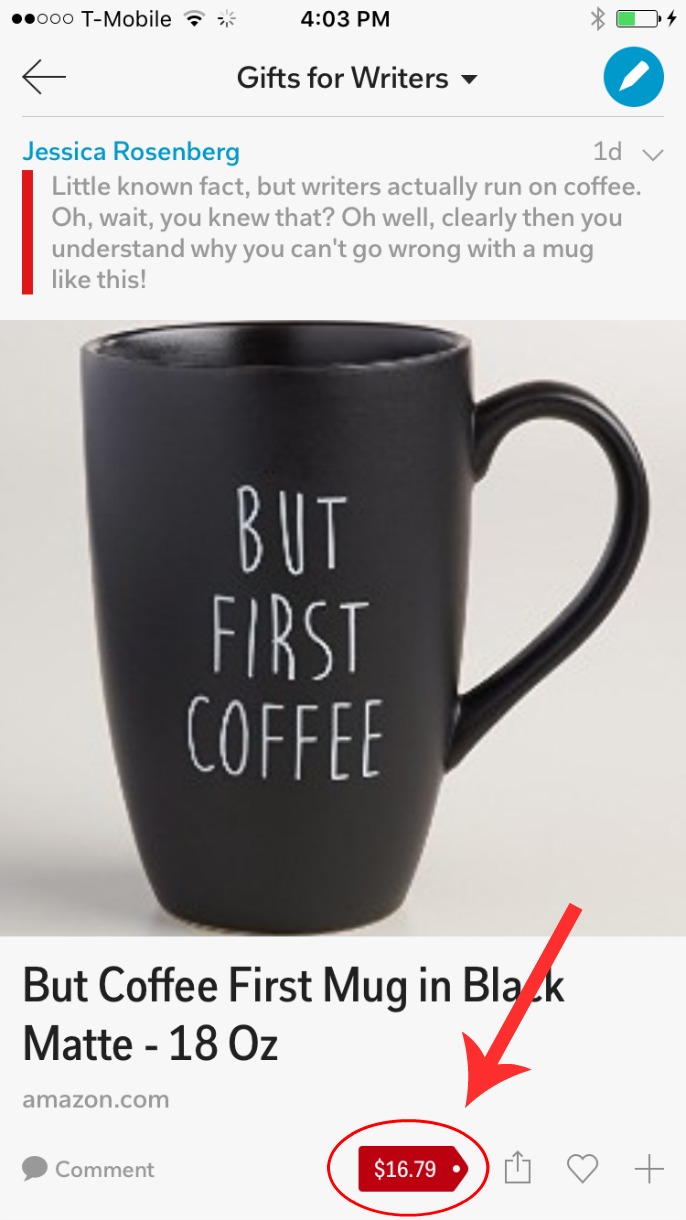 5. Disclose what needs to be disclosed
Sharing affiliate links or items that a brand is paying you to promote? Best to err on the side of caution and disclose that you are being compensated for the links you are sharing. Easiest way to do so is to compose and flip a short disclaimer that you can put at the end of your magazine.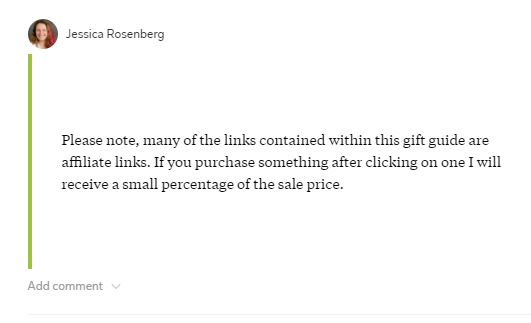 6. Share! Share! Share!
Once your Flipboard magazine gift guide is completed, it's time to share it far and wide! Write a blog post. Share it on Facebook, Twitter, Pinterest. Add a link to the bottom of your emails. Include it in your newsletter. You can even text it to all of your friends. One of the advantages to using Flipboard for your gift guides is the sheer number of ways you can share it with all of your various audiences.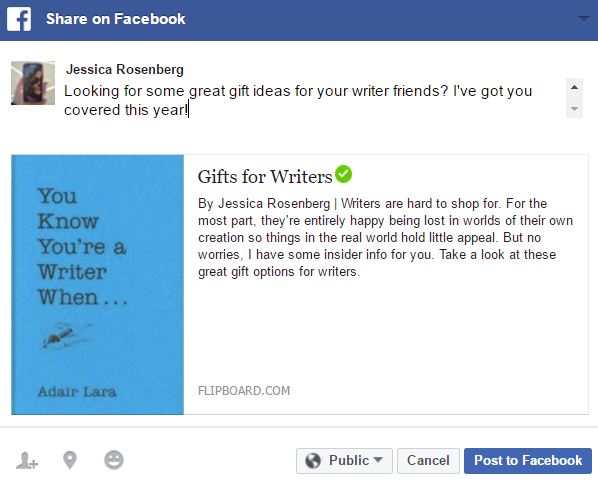 Be sure to share your Flipboard gift guides on Twitter with the hashtag #FlipBlogger so we can help you spread the word!
~JessicaR is curating Geeky Finds