Humans at the Wheel: Meet Ann Friedman, Newsletter Curator Extraordinaire (Podcast)
Mia Quagliarello / October 18, 2022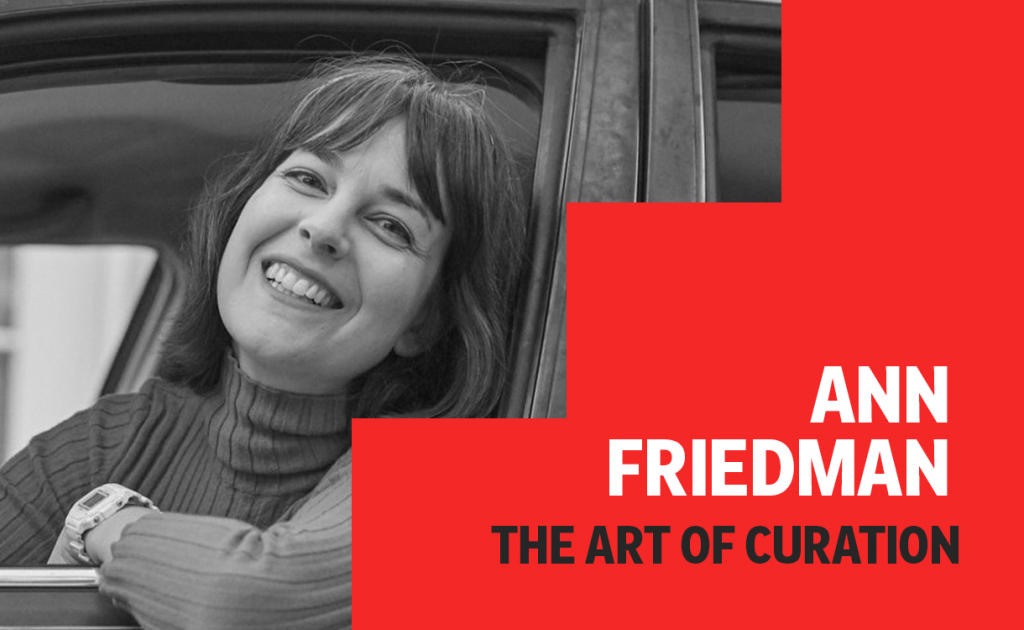 "For several years now, I have just kind of felt like I'm not seeing what I really want to see in my feed, despite following friends and strangers whose taste and opinions I care about … The algorithm doesn't really get it. The big motivation for me is: humans just do stuff better. Some things just can't be automated." — Ann Friedman

The algorithm doesn't know that you can't be put in a box. That your curiosity knows no bounds. That you don't want to exist in a filter bubble.

That feeling drove journalist/author Ann Friedman to create her own newsletter, "The Ann Friedman Weekly." I drop everything to read this on Friday mornings when it hits my inbox, and 55,000 fellow subscribers no doubt agree. In this interview, Ann unpacks how she makes it, and reveals herself to be an incredibly kind and generous curator in the process.

Highlights, inspiration and key learnings in this episode:

Curating "The Ann Friedman Weekly" from start to finish
Considering the role of technology as a curator
How journalistic skills help curators
Curation ethics
Running a fellowship program
You can find "The Art of Curation" podcast on Flipboard as well as Apple Podcasts, Spotify, Google Podcasts, and anywhere else you might listen to podcasts. Please subscribe so you never miss an episode, and don't forget to rate, review and share, especially if you like what you hear.

The companion Storyboard also has the episode, plus more about Ann and everything she recommended in the show.

— Mia Quagliarello, head of creator community and newsletters, is curating the curators for The Art of Curation