<![CDATA[[caption id="attachment_28805" align="alignnone" width="1024"]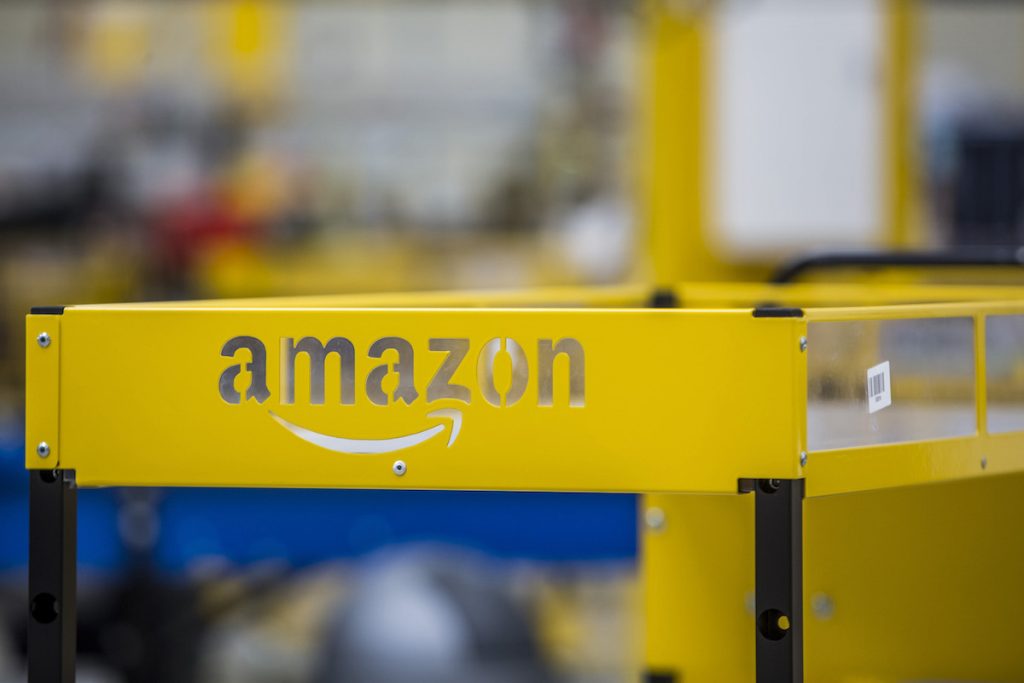 As Amazon faces pricing competition from browser extension Honey this week, this photo shows an Amazon logo on a collection cart for customer orders on the opening day of the new Amazon.Com Inc. fulfillment center in Dobroviz, Czech Republic, on Tuesday, Sept. 8, 2015. (Martin Divisek/Bloomberg)[/caption] Instagram hit the headlines this week after reaching a new milestone. The photo-sharing app announced they now have 500 million active users. They also unveiled a plan to begin automatically translating comments, captions and profile bios based on a user's chosen language. It was revealed by HTC that former CEO Peter Chou has officially left the company after discreetly retiring in September 2015. Chou was replaced as CEO in March 2015 but initially stayed on in a new role to advise HTC. Technology and politics collided as House Democrats staged a sit-in over a gun control bill. After official broadcasts were suspended in the House of Representatives, the protest was streamed on Periscope and Facebook Live. While those were some of the biggest tech news stories from the last seven days, the following 10 stories were among the ones most liked and re-flipped by our readers. 1. Use Honey to save money on Amazon purchases—CNET, Rick Broida Top line: "Once installed, it displays another little badge alongside the price, this one indicating whether or not you're seeing the best price. They call this Cart Protection, but the idea is to catch you before you add a product to your cart and present you with a cheaper alternative." Topic to follow: Amazon 2. The next wave in software is open adoption software—TechCrunch, Jake Flomenberg Top line: "This is a new wave in software — one that's not only displacing incumbent markets, but creating entirely new ones. We call these Open Adoption Software (OAS) companies, and we believe they're primed to build meaningful businesses — and drive large economic outcomes." Topic to follow: Open Source 3. Why Bose's new wireless headphones should always be in your hand luggage—The Next Web, Juan Buis Top line: "ANC makes sure that once you put on the QC35, the sound of your surroundings get turned down to a whisper. Once you put on some music, it's completely gone. It's nice when you're working in a noisy office, but turns into something essential when you're on a plane." Topic to follow: Headphones 4. Smartphone users temporarily blinded after looking at screen in bed—The Guardian, Associated Press Top line: "Two women went temporarily blind from constantly checking their phones in the dark, say doctors who are now alerting others to the unusual phenomenon. The solution: Make sure to use both eyes when looking at your smartphone screen in the dark." Topic to follow: Phones 5. Microsoft shows how bad Chrome is for your laptop's battery—The Verge, Tom Warren Top line: "Microsoft has created two tests to measure the power consumption by browsers: the first is a test in a lab-controlled environment measuring typical browsing behavior on popular sites, while the second experiment times how long streaming HD video lasts. Unsurprisingly, Chrome lasts just four hours and 19 minutes on the streaming video test, compared to seven hours and 22 minutes for Microsoft's Edge browser." Topic to follow: Microsoft Windows 6. 11 basic Excel tricks that will change your life—Business Insider, Sarah Silverstein Top line: "Improve your Excel efficiency and proficiency with these basic shortcuts and functions that absolutely everyone needs to know. Including:
Add the Shift key to select data
Use shortcuts to quickly format values
Clean up text with LEFT, RIGHT and LEN"
Topic to follow:
Microsoft Excel
7. 
Which iPhone lens is best? The Zeiss ExoLens looks like a winner
—Mashable, Raymond Wong
Top line:
"I haven't tried every single iPhone lens out there, but I feel confident that Zeiss's ExoLens lens system is the best one out there. The three lenses I tested all have the qualities that made Zeiss glass coveted before the invention of the smartphone."
Topic to follow:
Mobile Photography
8. 
3 chatbots to help you find your next job
—Venture Beat, Khari Johnson
Top line:
"Countering fears that bots are replacing humans in the workforce, a few young startups have come up with bots to help you find available positions, chat with hiring managers, or even create your next job."
Topic to follow:
Chatbot
9. 
Astronaut Snaps The Best Shot Of The Rare Strawberry Moon
—The Huffington Post, Carla Herreria
Top line:
"The phenomenon only occurs when a full moon coincides with the northern hemisphere's longest day of the year, known as the summer solstice. The last time it happened was during the so-called "summer of love" in 1967."
Topic to follow:
Moon Missions
10. 
Five Things Marketers Need To Know about Apple's iMessage
—Forbes, Vivian Rosenthal
Top line:
"Messages opens to third party apps
There is deeper sticker integration…and predictive emojis
Rich links for video and websites mean you never have to leave the conversation.
Siri can interact with brand experiences on messaging apps.
The future of Apple and chatbots"
Topic to follow:
Apple News
~
JessE
is reading
3D Printing topic