Introducing the Weekend Section
Inside Flipboard / February 24, 2012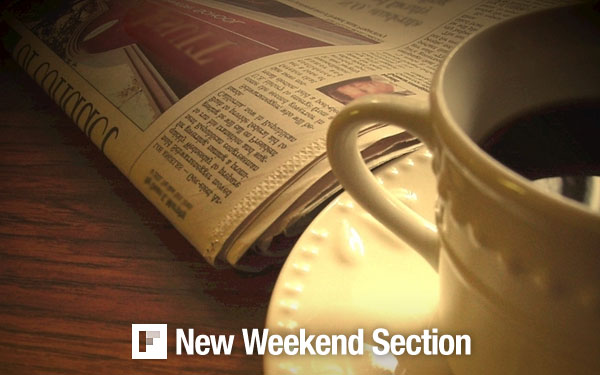 By the end of every week, we'll assemble a short list of the most interesting movie, music, book and video game news and reviews, as well as DIY projects, food suggestions, leisure sport and travel tips, and longreads that transport you to another time and place.
Tap red ribbon and search "weekend" to find it.
Tap the badge below and hit the + to get a weekly jolt of must-see, must-do, must-read goodness in our new Weekend section.
Enjoy!
~MiaQ
featured@flipboard.com
facebook.com/flipboard
@flipboard