<![CDATA[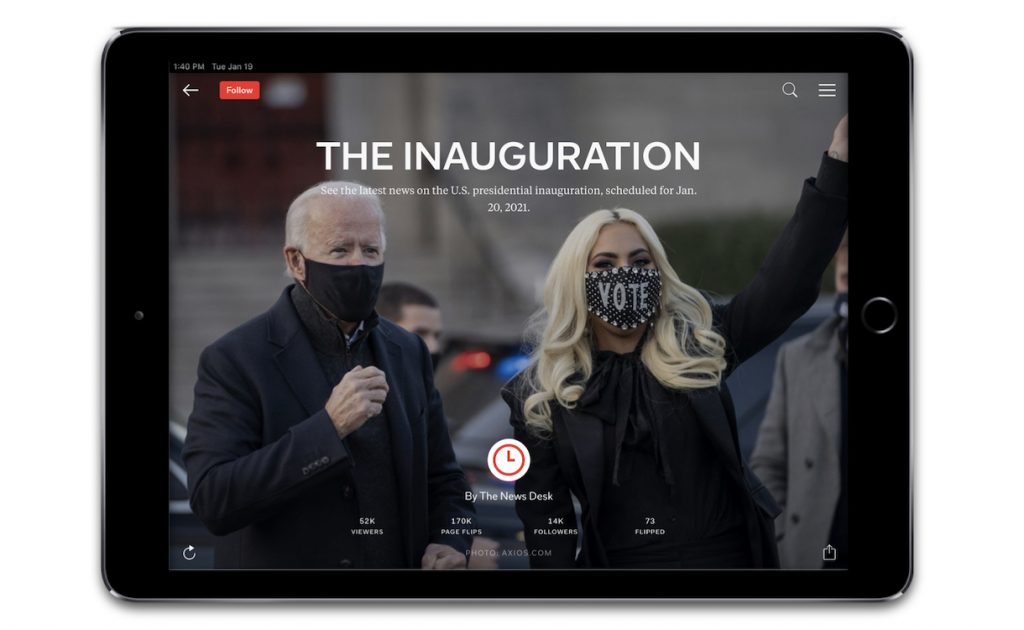 The transition from the 45th to 46th president has been one of the most difficult in American history. President Joe Biden will be in charge after his inauguration tomorrow, promising a flurry of executive actions in his early days. Biden also hopes to leverage his three decades in the Senate to drive truly bipartisan legislative action. This is a tall order for sure, but some are hopeful that the January 6 attack on democracy can inspire at least a temporary moderation of partisan rhetoric, which has led to paralyzing gridlock in Washington.

On the other hand, few expect President Donald Trump to graciously avoid the spotlight after January 20, as is customary for outgoing U.S. leaders. Still disputing the election results, Trump is certain to remain a force in the Republican Party and may entertain another bid in 2024. There's also the Senate impeachment trial, as of now unscheduled.
To keep up with it all, follow these Flipboard Magazines, hand-curated by our editors:
The Inauguration: Everything you need to know about the swearing-in of the new president, and all the (mostly virtual) events commemorating the moment.
First 100 Days: Stay abreast of the Biden administration's agenda for COVID-19, the economy and more. The notion of measuring this crucial time period for new presidents began with Franklin Delano Roosevelt. Indeed, executives often push aggressive agendas right out of the gate, hoping to capitalize on any "mandate" given by the voters. And as the 2022 midterms approach, it will only become more difficult to pass legislation.

Biden Administration: Here we offer the latest news and analysis on Biden's cabinet and all the federal government reporting to the White House.

2021 Elections: While there are no federal elections this year, there are some important state and local races, including gubernatorial contests in New Jersey and Virginia, and the mayoral battle in New York City.

Politics: Keep up with the political news in Washington and beyond.

You can also follow Flipboard Topics:

#Joe Biden: Anything and everything about the new president, from all the publishers on Flipboard.

#Kamala Harris: Follow news about our historic new vice president.

#Donald Trump: For ongoing news about the outgoing president.
—Carl Sullivan, U.S. News managing editor, enjoys The Culturist whenever he needs a break from the harsh realities of the news.