Dressing From the Feet Up: Meet Jasmine "Jixie" Gonzalez, Sneaker Curator (Podcast)
Inside Flipboard / November 8, 2022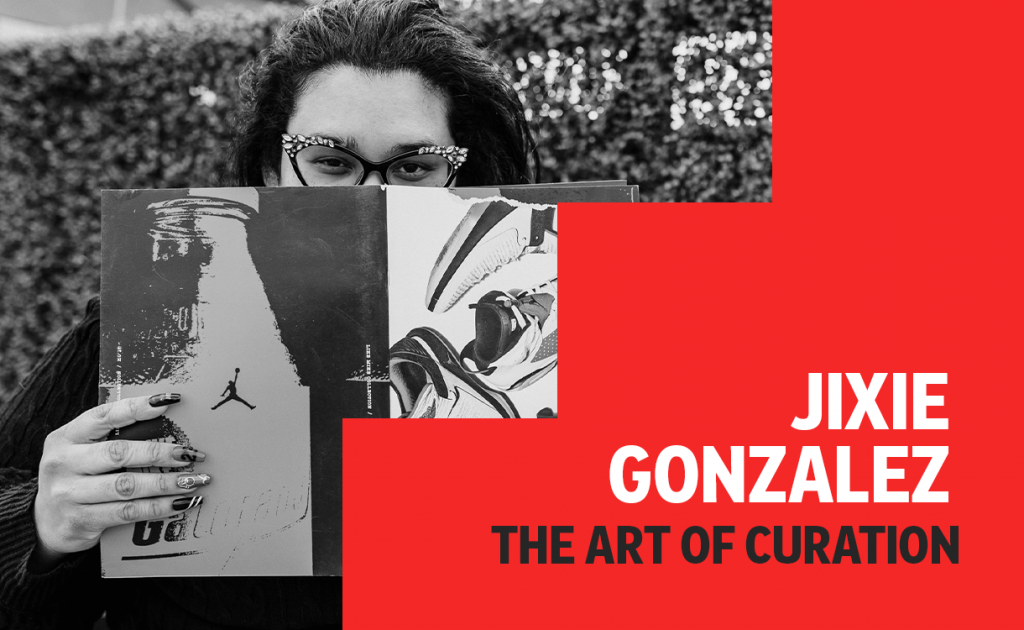 "Unlike the traditional definition of collecting, where you just accumulate, sneaker collecting is to accumulate and wear. The finality of collecting the art is to style it, to make it yours. For me, it's not just about the sneaker. It's about the whole fashion and the whole fit. It's about the whole piece that I'm putting out there while highlighting the shoe." — Jixie Gonzalez, Curvy Kicks

Sneakers. They're everywhere!

But for Jasmine "Jixie" Gonzalez, sneakers are more than just footwear. Not only is she the curator of a 30-year collection of over 1,000 kicks, she also describes sneakers as "medicinal." As a plus-size woman who felt that "fashion never loved me back," Jixie says sneakers became a language to exert her voice, express her style, and build an uplifting community of other women who love this kind of shoe.

Jixie's passion for sneakers and their transformative power is infectious. Highlights, inspiration and key learnings:

Difference between collecting and curating sneakers
Finding and acquiring sneakers
How to style sneakers
How being plus-size influences her as a curator
Women and sneaker culture
Other sneaker collectors to know
The companion Storyboard also has the episode, plus everything Jixie recommended in the show.

You can find "The Art of Curation" podcast on Flipboard as well as Apple Podcasts, Spotify, Google Podcasts, and anywhere else you might listen to podcasts. Please subscribe so you never miss an episode, and don't forget to rate, review and share, especially if you like what you hear.

— Mia Quagliarello, head of creator community and newsletters, is curating the curators for The Art of Curation