Konichiwa! Flipboard Is Now in Japanese
Inside Flipboard / May 16, 2012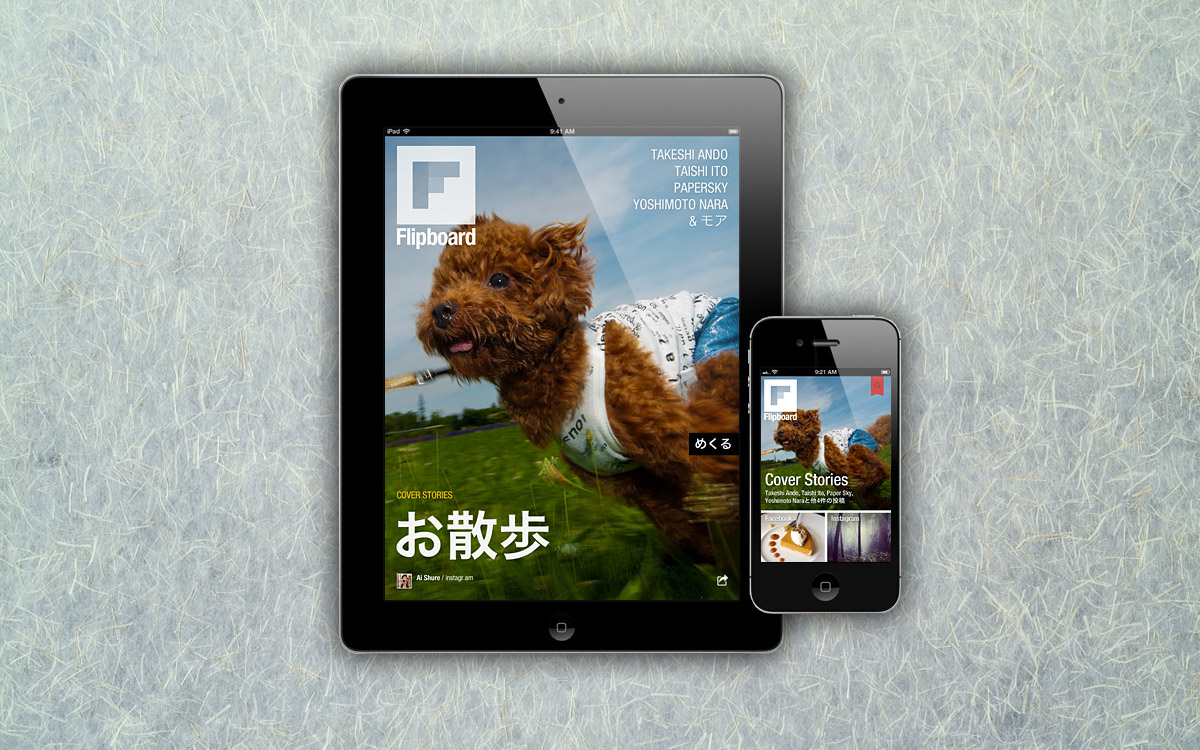 Japan joins China and France to become the third country to get its own edition of Flipboard.
The fully localized Flipboard experience is now available in the iTunes Japan App Store. Not only has the interface been translated into Japanese, but also the Content Guide is brimming with interesting reads curated by native speakers. Tap on the red ribbon for the best of Japanese and global media in 12 categories, including news, business, tech, sports, style, entertainment, audio, video and more.
Cool Curators offers a unique peek into many of Japan's premier tastemakers, among them tech journalist Toshinao Sasaki who's known for curating from an extraordinary collection of sources. (Over 153,000 people follow him on Twitter.) We also love @tokyofashion's Instagram feed of the out-of-this-world style coming out of Harajuku, the 500px photos tagged #Japan and Flipboard Picks—Japan, our own hand-curated feed featuring beautiful and interesting articles, photos and videos.
Intrigued? Anyone can explore what we're featuring in the Japanese Content Guide by selecting "Japan edition" in the Content Guide.
If you would like to share feedback about the Japanese edition or would like to recommend local feeds for the Content Guide, please email support_jp@flipboard.com.
~The Flipboard Team
featured@flipboard.com
facebook.com/flipboard
@flipboard