Latina Magazine Arrives on Flipboard
Inside Flipboard / January 20, 2012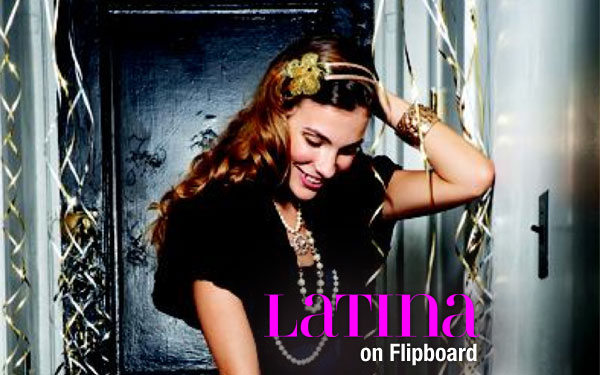 You're a philosophy major in college who goes on to get a law degree in 1992 from Stanford University (where you were class president and senior editor of the Law Review.) What's your next act? If you're Christy Haubegger, you go on to found Latina, a magazine aimed at bi-lingual, bi-cultural women in the U.S.
Haubegger, adopted by an Anglo family but born to a Mexican-American woman, launched the magazine in 1996 in the U.S. as a vehicle to celebrate Latina role models. With 2 million readers, it's now the largest magazine edited by and for Latin women. Its mission: to "entertain and inspire women with award-winning content that covers Latin culture, style, beauty, food, music and celebrities, and to create products and services that always have, at their core, the real Latina woman—her unique needs, her unique lifestyle."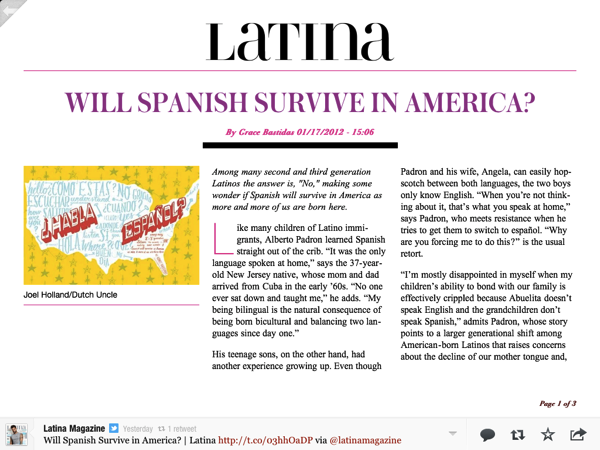 We're psyched that Latina launches today on Flipboard. Tap here to browse the magazine, and if you like it, add it to your Flipboard by tapping the +.
~JoshQ
featured@flipboard.com
facebook.com/flipboard
@flipboard