Let's Meet in San Francisco's Chinatown or North Beach for a Photowalk
Jefferson Graham / September 5, 2022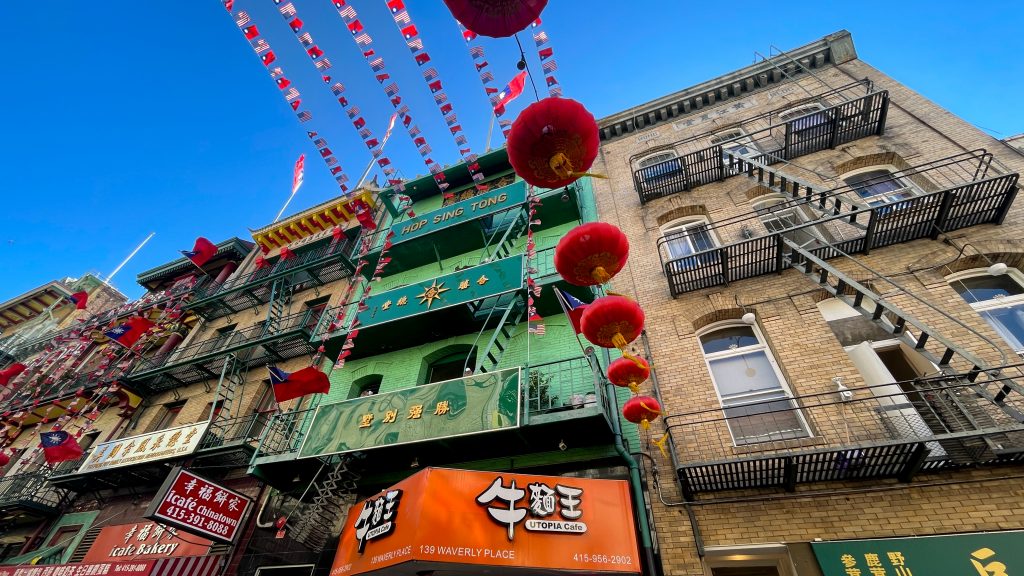 San Francisco's Chinatown is the oldest in North America, and the largest outside of Asia. The 26-block district is one of the most visited in San Francisco, attracting more people each year than even the Golden Gate Bridge, and for good reason. What a photographic paradise it is!
That's why I'm organizing a group photowalk of the colorful district for September 17, 2022. We start at 10 a.m. and will go for 90 minutes. If you have the time, join us for lunch afterwards. I'm sure we can find somewhere fun to eat!
Once again, Flipboard is sponsoring the free event, another way for the company to celebrate photography and encourage folks to share their photos on Flipboard. A great alternative: how does being free from algorithms and social media rage sound? Pretty cool, right?
Sign up on Eventbrite for the Chinatown Photowalk on Saturday, September 17.
Past Flipboard photowalk events have taken us to the historic Ferry Building, Fort Point by the Golden Gate Bridge and Mission District of San Francisco, Venice Beach, downtown Los Angeles and the L.A. Arts District in, where else, Los Angeles, and we've got some more fun events planned for later in the year:
Sign up on Eventbrite for the North Beach Photowalk on Thursday, October 6.
Logistics
We'll meet at Chinatown's "Dragon Gate" entrance on Bush Street and Grant Avenue and go through all the way to Grant Avenue and Broadway, on the border of North Beach, the beloved Italian section of the city.
The Dragon Gate will take us into another world of exotic food, colorful buildings and great people watching. We'll be encountering so many historic buildings, murals and other photo-worthy sports instantly. You'll see temples, dim sum restaurants, bakeries, tea shops, jade jewelry shops and stores selling souvenirs. Be on the lookout for an incredibly colorful mural or two and know that Chinatown is going to be a gritty, way-cool backdrop for portraits. I'll be offering several tips on how to get great portraits, whether that's on a smartphone, a mirrorless or DSLR camera. I shoot with them all.
When we are in Chinatown, we'll be sure to check out the colorful alleys. Ross Alley for instance is the home for the Golden Gate Fortune Cookie Company where over 2,000 cookies are churned out every day. And not just any kind of fortune cookies. They come in several flavors, and sizes. You've never seen fortune cookies this large before!
Afterwards, we'll share photos, and tips and tricks we picked up together on the Flipboard Photowalkers group magazine.
I look forward to seeing everyone!
— Jefferson Graham is curating the Group Magazine Photowalkers.
Jefferson Graham is a Los Angeles writer-photographer, host of the "PhotowalksTV" travel photography series, co-hosts the iPhone Photo Show podcast and pens the popular PhotowalksTV newsletter on Substack. A former USA TODAY columnist, he has several magazines on Flipboard curating his interests in photography and technology, most notably the "Photowalkers" magazine, which offers tips and tricks on smartphone photography, as well as favorite snaps from his travels.