Letter to Our Readers
Inside Flipboard / March 27, 2013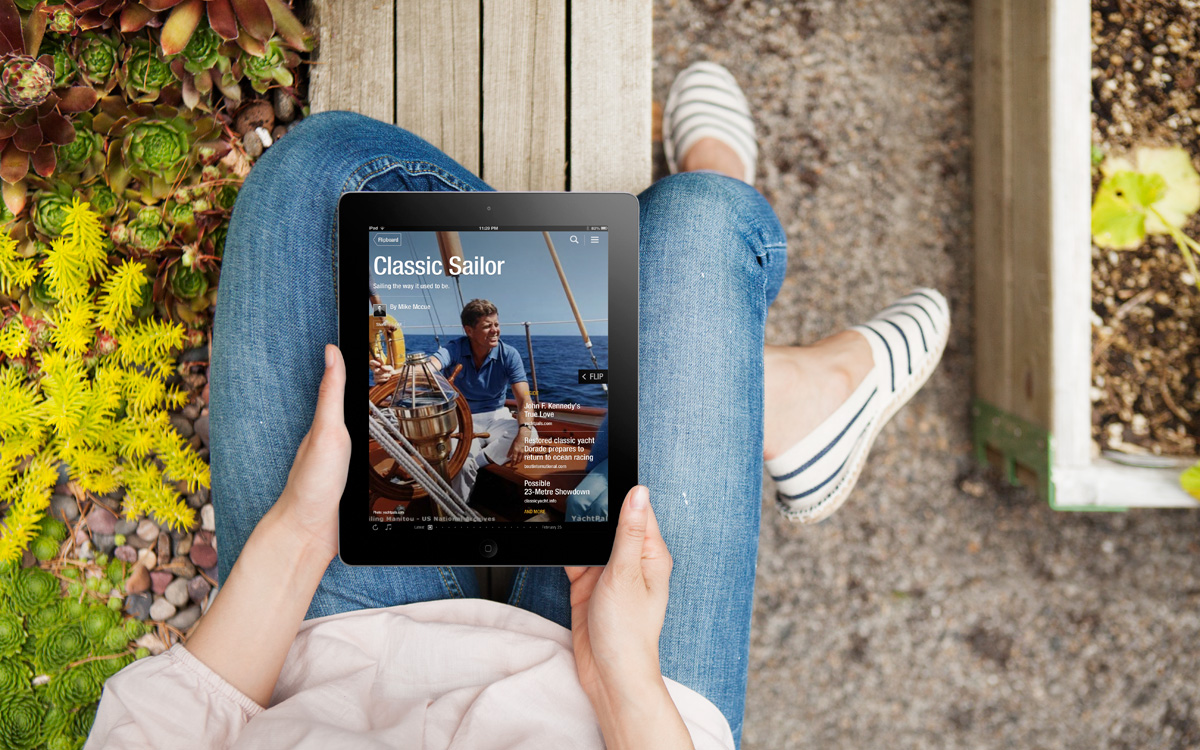 Have you ever wanted to save something awesome you found on your Flipboard? Maybe it was a beautiful place you wanted to visit, a video you were blown away by or an article you loved. Well, starting now with Flipboard 2.0, all you have to do is tap the + button to save and collect the things you love on your Flipboard. But that's just the beginning. Let me explain.
Tapping the + will flip the item you're looking at into your very own Flipboard magazine. Magazines are great for collecting the things you discover and they can be shared publicly or kept private just for you. For example, you can create a beautiful magazine full of all the places you want to explore or all the books you want to read. Here are some magazines I've made:
Warning: This gets addictive, especially when you start seeing other people who share your interests reading and commenting on your magazines.
Our readers are already creating some amazing magazines which you can see in your Content Guide. Just tap the red ribbon and look under By Our Readers for featured magazines about things like interior decorating, travel, exotic cars and world-changing ideas. You can also now search for magazines, articles, photos and videos about topics you're interested in, flip through the results, and even subscribe to your search to keep it as an active tile on your Flipboard.
Whether you want to share your perspective with the world or just privately collect the things you find on your Flipboard, I hope you'll love this new edition.
Keep on flipping.
~Mike Mccue, CEO, Flipboard