Look and Feel Great with Women's Health
Inside Flipboard / December 20, 2011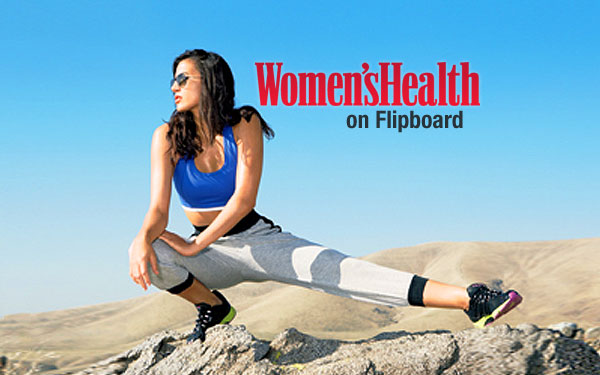 Women's Health arrives on Flipboard today, joining Men's Health (which launched in November) in offering readers articles about health, relationships, nutrition, fitness, sex and lifestyle, all on pages made just for Flipboard.
Women's Health was created six years ago as the companion publication to Men's Health, and in that time has ratcheted up accolades like a 2011 National Magazine Award for General Excellence and Magazine of the Year from Advertising Age in 2009.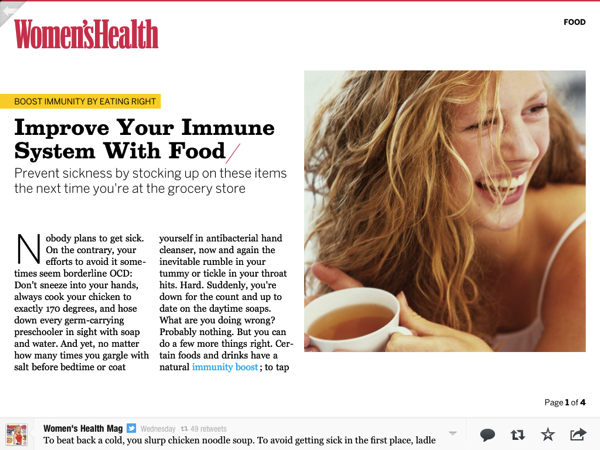 The magazine prides itself on taking a sane approach to making women feel great. For example, carbs aren't a dirty word here ("10 Easiest Pasta Meals Ever"), and there's an emphasis on sensible eating and exercise, as well as ways to become close with your partner. It's all about what women can do right now to make their lives better and balanced.
Tap on the button below to start reading Women's Health, then tap the + to add it to your Flipboard. This way, once 2012 rolls in, you're armed with the info you need to start the year off right.
~MiaQ
featured@flipboard.com
facebook.com/flipboard
@flipboard