Making Sense of the World Through a Camera: Meet Anete Lusina, Our Second Photographer in Residence
Mia Quagliarello / January 10, 2022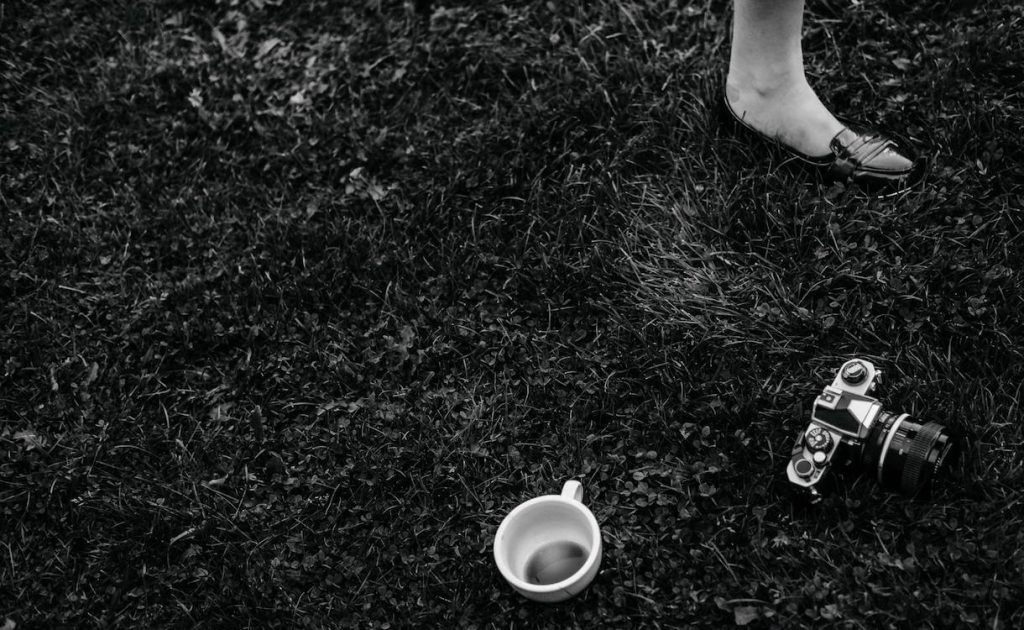 Please join us in giving a warm hello to Flipboard's second Photographer in Residence, Anete Lusina. Anete is a Latvian-born, U.K.-based photographer who specializes in portrait and wedding photography, and she's been sharing her expertise on Flipboard since November.
On Anete's profile, you can see her elegant curation around themes like natural portrait photography, wedding photography basics, and the beauty of black and white photography. Her Flipboard Magazines collect interesting documentary work, the delightful mix that is "Photography, Science & Culture" and street photography inspiration. She also curates "Photo of the Day" and offers invaluable advice on how to make our photography topic the best place for photography enthusiasts.
Here's a bit more about Anete, what she's learning from her stint at Flipboard, and a few lessons for other photographers to take away.
Flipboard: What made you become a photographer?
Anete Lusina: I've always been creative. I've tried drawing when I was younger, crafts, designing, spent hours writing fictional stories with a friend…nothing ever quite stuck until I started shooting images on my smartphone.
Photography helps me say what I feel without using a single word. Living in a foreign country and speaking another language daily for over 10 years, photography transcends languages and gives my mind a well-needed break.
When it comes to my style, I try not to put myself in a box. Instead, I simply say I am a photographer of people, stories, and moments. I'm just someone who tries to make sense of the world around me through a camera.
And why did you gravitate toward wedding photography?
When I first started out, I tried numerous types of photography—commercial, product, family, newborn, pet. You name it, and I've done it.
Wedding photography stuck out as giving me enough room for creative freedom while giving me a sense of financial stability. I found that weddings also satisfy my desire for additional artistic touches, such as designing albums, brochures, putting together print packages for clients, and so forth.
Show us your favorite shot and tell us how you got it.
One of my favorite wedding shots was taken in Denmark at a destination wedding. This was just before the pandemic, and at the time, I felt invincible and excited for the future ahead. Although the photo is not extraordinary, neither creatively nor technically, to me, it's a special one.
It was the first time I photographed a bride who was Latvian like myself. The groom, from Vancouver, had Mexican heritage. So, it was a fantastic mix of cultures and languages. The wedding was held in central Copenhagen, which was also great for someone who loves all that a big city brings to the table.
I shot the image as we traveled from the church to the restaurant. I had just the right focal length using my Nikon D750 with a 35mm f/1.4 Sigma Art lens. In fact, if the distance is not an issue, 35mm is my go-to for most of the shots because I can get up close without overly distorting the image.
I kept shooting and tried to get parts of Copenhagen streets included. For me, the environment sets the stage for the main characters—in this case, the bride and groom—and gives context to the story.
Without realizing it, I had shot one of the photos in a way that perfectly frames the arrow on the pavement. When I flew home and saw it imported into Lightroom, I was thrilled. It will always remind me of the joy and excitement I felt when I shot it.
You've been our resident for two months now. What surprised you about Flipboard that you didn't know before?
Unbeknownst to me, I realized that I have always enjoyed collecting and curating interesting resources. I just hadn't quite put it in practice before. In fact, I have precisely 92 tabs open on my smartphone's Google Chrome browser, much to my partner's dismay. I know that one day I will go through them all, but until then, I can't help it—I'll just keep collecting unique things I come across.
So, when I started using Flipboard, I realized it makes the curating process more targeted and coherent. There's an actual goal and a destination that I can share with others instead of keeping everything bookmarked and only accessible to myself.
The Internet is a big place, and curating quality content is a skill. For me, Flipboard helps me come across topics and resources that matter while drowning out any information that has no substance.
It's also invaluable to have access to lesser-known publications or articles that surface on Flipboard—ones that may otherwise have got lost in favor of something else that the search engine's algorithm prefers.
How do you think Flipboard can be most useful to photographers?
Photographers can look at Flipboard twofold: They can use it as a hub to collect resources that help them improve their own creativity as well as technical and business skills. And then they can use it as a platform to share resources that can help others, including distributing their own blog articles or videos.
In addition, diversification is vital in today's world. Having our work scattered across the Internet is necessary, but Flipboard can help bring it all together. I would recommend photographers create a Storyboard or a Magazine (or even several) that collect their own work, too. It certainly looks more polished than sending numerous website links and also helps promote their work.
What's your curation approach on Flipboard?
As a former senior writer for Fstoppers and a current staff writer for PetaPixel, I already had numerous ideas, projects, or photographers in mind when I started curating.
For Storyboards, I always start with a rough plan. It's only a draft, and all my sections are only loosely named, but it helps me brainstorm. For Magazines, it's a more straightforward ongoing process: I simply collect resources I come across in my spare time and also whilst researching the topics I'm due to write about.
Google is my best friend, no doubt. As is YouTube and Twitter. I usually start with a simple search and allow myself to go down the rabbit hole of following links, mentions, and posts I come across until I arrive at a destination that fits. Sometimes, I see someone mentioning another photographer or a project that looks interesting, so I follow that lead.
I'm not rigid in my approach and definitely enjoy connecting the dots through little snippets I come across on the Internet. It takes a good amount of time to sift through all the noise to find a quality, but it certainly feels rewarding.
What advice would you give to other photographers on Flipboard?
I recommend photographers dive into the platform and explore what it offers. There are numerous ways you can show yourself as a unique educator in photography, such as by creating your own Magazines and Storyboards and including your own valuable resources for everyone to access. If you are a published photographer, Magazines can also be a great way of collecting posts and articles that highlight your work all in one place.
Photography is such a broad industry—you can talk about the technology that helps us achieve fantastic results or the creative aspects of it, such as making the most of the space we have or how to uniquely edit an image. There is also the cultural link in which you can share interesting stories of people and communities through photographs.
It's not an easy task to set up a magazine or an online resource hub yourself, but Flipboard allows you to effortlessly improve your curating skills, which can be invaluable in your career as a well-rounded photographer.
Who are your favorite curators?
Gregory Harp's "Photography Essentials" has a good mix of both technical and creative resources, mostly from major publications. Every day I am surrounded by technical news from the industry as part of my writing job so it's nice to have a balance between the two.
Efthimis Papapaschos's "Photography Inspiration" collects unique photography stories that are curated from a wide range of sources, with some lesser-known than others. I rarely find a destination that thoroughly covers the type of photography topics I want to read in my spare time, but this magazine is a great place for that.
To look at the art world from another perspective, Dezeen curates all things architecture. I've dabbled in architectural photography before, and although I don't pursue it, the world of design inspires me. Every time I travel, I find myself taking photographs of small details of the local architecture, such as windows and doors. I think it's beneficial to enjoy or at least learn about different aspects of art, not just photography.
For more business-related news, Inc Magazine has a "How to be More Productive." Funnily enough, by putting these articles all in one place, instead of me having to go look for them, I can be more productive already.

— Mia Quagliarello, head of creator community, is curating the curators for the new "The Shot" newsletter
We hope you enjoyed meeting Anete. In case you're wondering, Flipboard's residency program is a rotating position where every three months a new photographer joins our team to share their expertise with our community. Our first resident, Ryan Mense, is still curating fantastic magazines about wildlife photography, filmmaking and birds of Hawai'i. Our new resident starts on February 1, 2022. You'll hear from that photographer soon!
If you or someone you know is interested in becoming a Photographer in Residence at Flipboard, please email photography@flipboard.com with your CV and/or Website.