Algotorial and Solving the Problem of Excess: Meet Meg Tarquinio, Music Industry Exec (Podcast)
Mia Quagliarello / October 25, 2022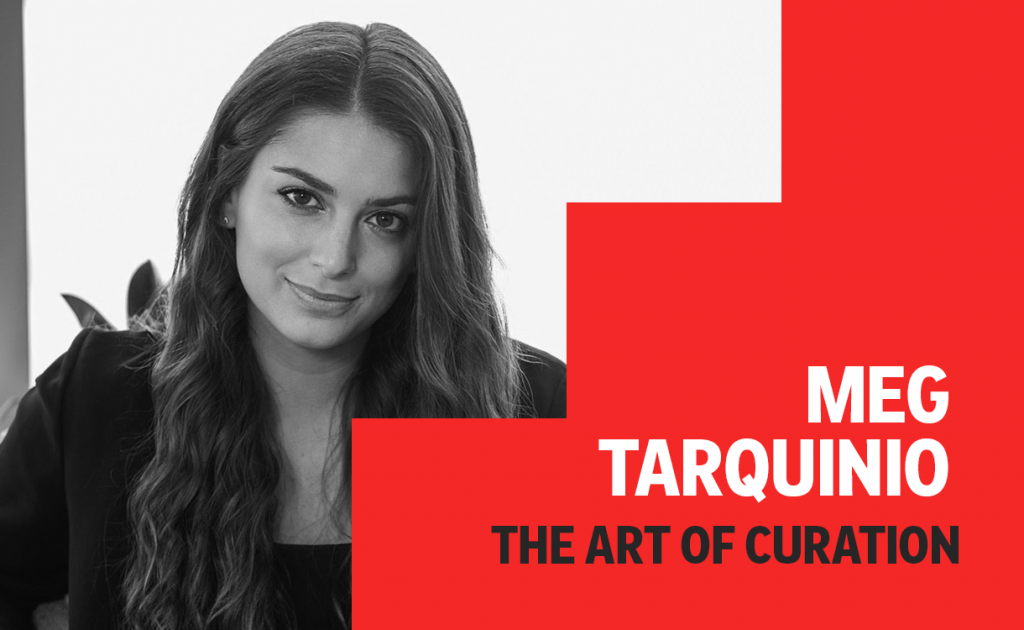 "Curation is a specific mode of creativity that's more based in analogical thinking and juxtaposition and categorization. The best curators are critics too … It's not enough to be a great subject matter expert. You also have to have a deep understanding of the spheres of art, aesthetics, commerce and technology, and be someone who's constantly thinking about those things through multiple lenses." — Meg Tarquinio, PhD

If you use Spotify, you know that the platform is a delightful mixture of human and algorithmic curation. There's even a term for this: "algotorial." Part editorial and part algorithmic, this approach combines the best of both worlds to create addictive listening experiences.

But try to look under the hood, and it's often hard to tell what's really going on. That's why it was thrilling to talk about the craft of curation with Spotify's former Head of Curation Strategy, Meg Tarquinio.

Meg speaks thoughtfully as a curation practitioner, strategist, and manager, as well as an academic who thinks deeply about these things.

Highlights, inspiration and key learnings:

The responsibility of curation and the "anxiety of influence"
Spotify playlists and the algotorial approach
Human vs algorithmic curation, and the myth of taste
Adapting to new curation models and landscapes
Why working on a tarmac is a terrific job for a grad student
The companion Storyboard also has the episode, plus everything Meg recommended in the show.
You can find "The Art of Curation" podcast on Flipboard as well as Apple Podcasts, Spotify, Google Podcasts, and anywhere else you might listen to podcasts. Please subscribe so you never miss an episode, and don't forget to rate, review and share, especially if you like what you hear.

— Mia Quagliarello, head of creator community and newsletters, is curating the curators for The Art of Curation