"I always say if you're having a bad day, talk to a young organizer"
Inside Flipboard / November 1, 2018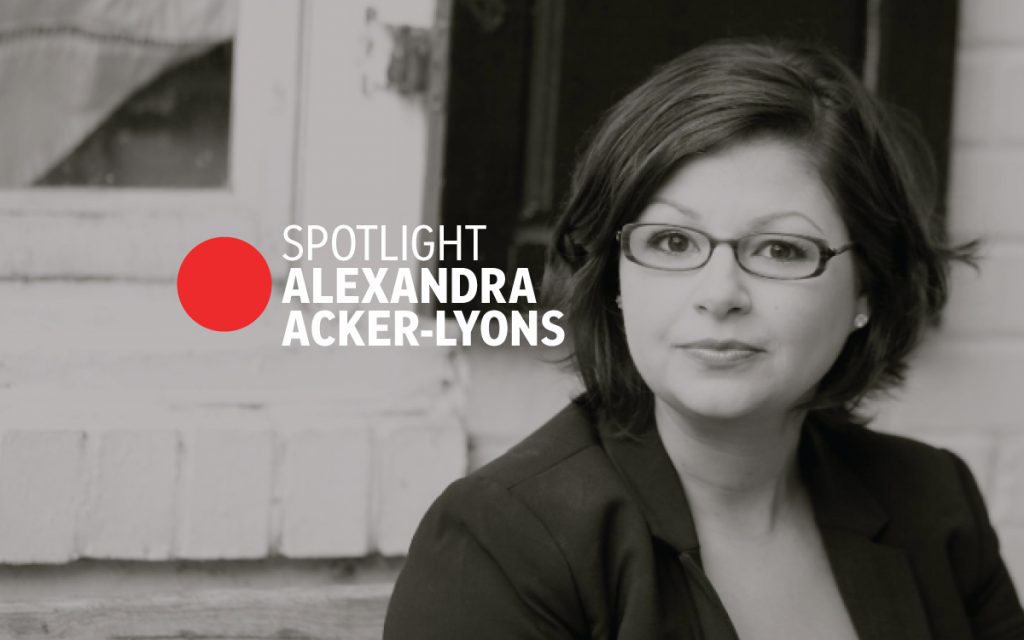 We at Flipboard are on a mission to inform and inspire the world. This election season, our editorial team is dedicated to curating perspectives and insights that motivate readers to vote and become civically engaged. This week, Alexandra Acker-Lyons, political organizer and philanthropic consultant, talked to us about what makes this election year different and how we can become more active in the democratic process.
For nearly 20 years, Acker-Lyons has worked for candidates and campaigns, party committees, and progressive organizations. She's the president and founder of AL Advising, a philanthropic and non-profit consulting firm, as well as a political commentator and trainer for the National Democratic Institute. Acker-Lyons is also the author of The Political Ladder: Insider Tips on Getting a Job in Politics and currently serves on the board of the Alliance for Youth Action.
What motivates you to focus on organizing and mobilizing youth voters?
I became active politically in college in the late '90s and saw such a lack of investment in young voters. These were voters who were up for grabs and could become life-long loyalists to one party or the other and we weren't even asking for their vote. This began to change heading into the 2004 presidential election [with] young people organizing against the war in Iraq. There's tremendous "bang for the buck" when you're talking to young people—they are cheaper to communicate with, if you're a budget-conscious campaign, and once you earn their loyalty, they are likely to be with that political party for life. Plus, young people are so energizing and motivating. I always say if you're having a bad day, talk to a young organizer. They are so passionate about the work and get creative with solutions. It's why so many movements, past and present, were founded and led by young people.
What's different about the way youth voters are organizing compared to previous election cycles?
There's so much more investment but it's still nowhere near what is needed to engage, register, and turn out millions of voters. Groups like the Alliance for Youth Action, NextGen America, March for Our Lives, and so many others are doing the hard work of reaching out to young people (not just college students) and communicating with them about issues they care about. They've hired organizers on campuses and in neighborhoods with a lot of young people, showing up at football tailgate parties, farmer's markets, clubs, and everywhere young people hang out. They're texting young people to remind them to register and vote. Creative digital ads are being deployed on YouTube, Pandora, and more. But this can't only be done in the months before an election; we have to show up and listen early and often. I think we'll see unprecedented engagement heading into 2020, when the dozens of presidential candidates will be looking for every last supporter.
What are the barriers that keep youth voter turnout significantly lower than other demographics?
Young people aren't in the habit of voting yet. They may not have grown up in a family where voting was a "thing" and may not have had a high school civics class to help with some of the basics. Young people are also in transit—going between college and home or between campus and work. They move a lot and may not have strong ties to their communities. Instead of faulting them for not voting, we need to make it easier for them to register (with policies like pre-registration of 16- and-17-year-olds, automatic registration, Election Day registration, vote by mail, and more) and help them—and all voters—learn about how to vote, what's on the ballot, and, most importantly, what's at stake.
How are women impacting this election cycle differently when compared to previous elections?
We are seeing unprecedented levels of engagement from women—as candidates, donors, activists, and voters. More women are running for Congress, governor, state legislative offices, local offices than ever before. For instance, 426 women filed to run for the House, far surpassing the 2012 record of 298, and 52 women filed for Senate vs. the previous high of 40 in 2016. And it's often younger and more diverse women. We're changing the face of power. Even before the Kavanaugh hearings, independent women were fired up. And now women are even more fired up.
What are some of the issues to watch leading up to the midterm elections?
Typically, midterm elections have lower turnout with an older and whiter electorate. The overarching question is whether Democrats or Republicans lean in and if the midterms are inspiring enough to energize new voters. Related to that is whether there will be higher Latino turnout, youth turnout, and whether independent and swing women will move to Democrats. There have also been some issues with voter registration irregularities (according to Republicans) or suppression (according to Democrats). States like Georgia and North Dakota have thrown out or challenged a significant number of registrations and are requiring new forms of ID. A lot of these high-profile races will come down to a few thousand or even a few hundred votes so there are major consequences.
Beyond voting, how else can people become more civically involved?
Go to a city council or school board meeting to see democracy in action. Run for office. Or ask to be appointed to a local commission for an issue you care about (Leslie Knope, anyone?). Read and support local and independent media. Help a candidate run for office. Register new citizens to vote. Volunteer at a local school. Whatever your interests, whatever your issue, there is a way to make a positive impact in your community.
Alexandra Acker-Lyons is curating "The Political Power of Women" and "What to Watch: Election 2018." For more election coverage, check out Vote 2018, Flipboard's destination with all the information you need to power your vote.
— Jessica Jordan is reading "The Political Power of Women"