My Favorites: Alice Yoo of My Modern Met
Inside Flipboard / August 9, 2011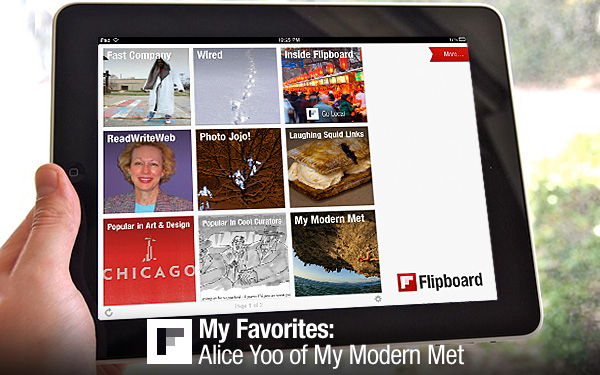 In this new blog series, Flipboard users tell us what they're reading and why. First up, Alice Yoo, the founder and editor-in-chief of the expertly curated My Modern Met, shares the myriad inspirations and sources that allow her to create a place where art enthusiasts and trendspotters can connect over creative ideas.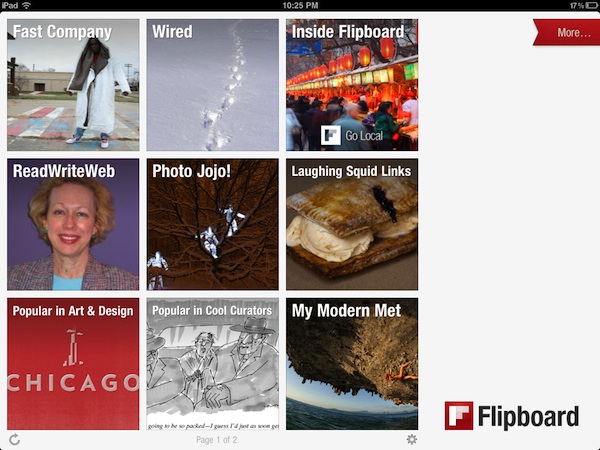 "My first few tiles — Fast Company, Wired, and ReadWriteWeb — are all about catching up with the latest business and tech news. I like to stay on the cutting-edge of what's happening in those areas for both personal and professional reasons. Inside Flipboard is also on this first screen; it's great to see you guys always innovating. Photo Jojo! is chock full of fun and creative photography ideas and inspiration. Laughing Squid is my go-to for a good laugh and to keep up-to-date on pop culture (though it has an art/design/tech slant). My newest additions have been Popular in Art & Design and Popular in Cool Curators. When I'm strapped for time, I love being able to quickly browse through the most interesting or most shared news in those categories. Finally, I keep an eye out on our own site, My Modern Met. Flipboard does a great job displaying beautiful and striking photos, which we happen to be known for. Happy flipping!"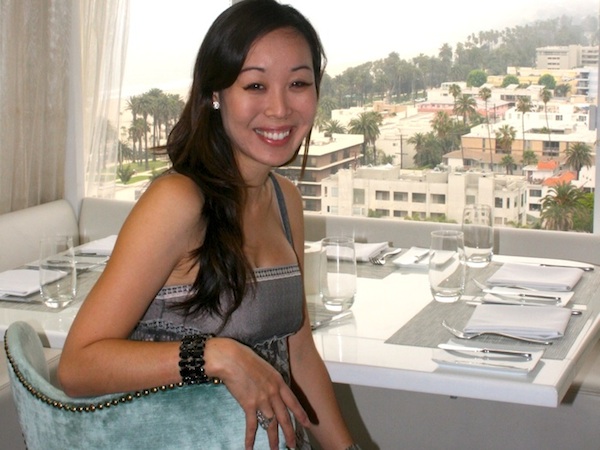 You can add My Modern Met to your Favorites by tapping here. And if you'd like to share your Favorites with the Flipboard community, please send an email to featured@flipboard.com and we'll send you some short instructions. We're looking forward to seeing what you're reading.