New Insights and Editing Tools Roll out for Flipboard Magazines
Marci McCue / October 13, 2020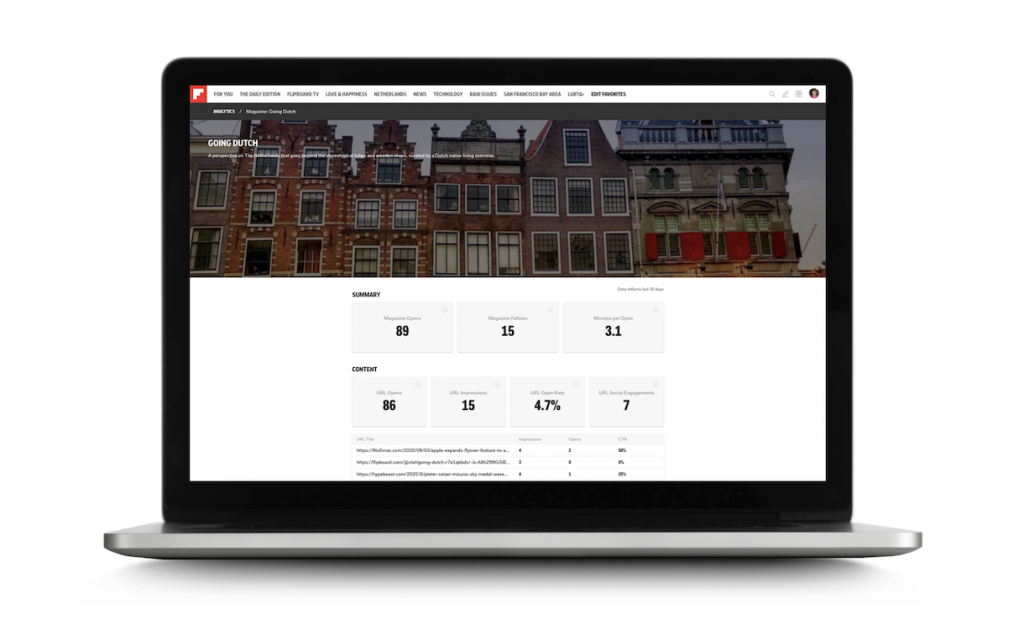 Do you share stories in Flipboard Magazines? Starting today, anyone curating Flipboard Magazines has access to Curator Pro, a new web-based tool for editing, organizing and adding content to your magazines, as well as a brand new analytics dashboard to help you understand what stories or videos in a magazine are most popular with your followers.

Access to all the new tools and analytics is available by logging into your Flipboard account on the web and then clicking on your Profile. In your Profile you'll see all your magazines and you can select the three-bar icon to see analytics and the pencil icon to open the Curator Pro editing tools.

The analytics dashboard provides a 30-day history of the most opened and shared articles, new followers and time spent in the magazine. With this new data, you can see what's resonating with your audience on Flipboard and track engagement with the stories you're sharing in magazines. This is the first time we've been able to share insights with curators and we're excited to see how this informs future curation.

In addition to analytics, Curator Pro includes a modernization of the old editor page with a new look and feel, a new field to add links directly to the magazine, and a share button at the bottom so you can publish the magazine to any of your favorite social networks. A few things to note about the new design: At the top of the page you can edit the magazine title and add a description so your audience knows what your curation is about. Further, it's easier than ever to add co-curators with a new invite button right under the description. Finally, a new list view with article thumbnails lets you quickly reorder items in your magazine, delete links and move timely stories to the top of the collection.

Elevating Curation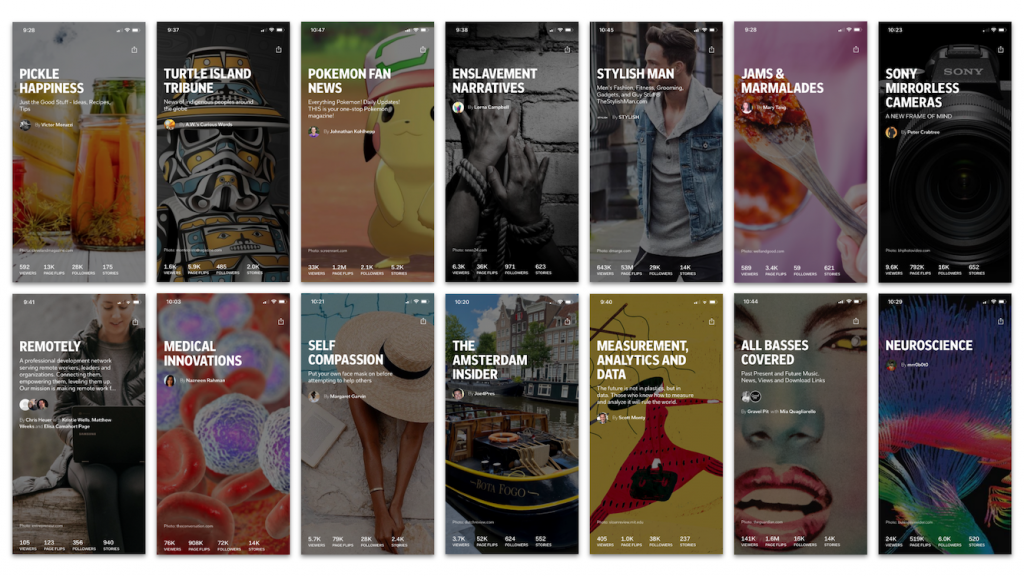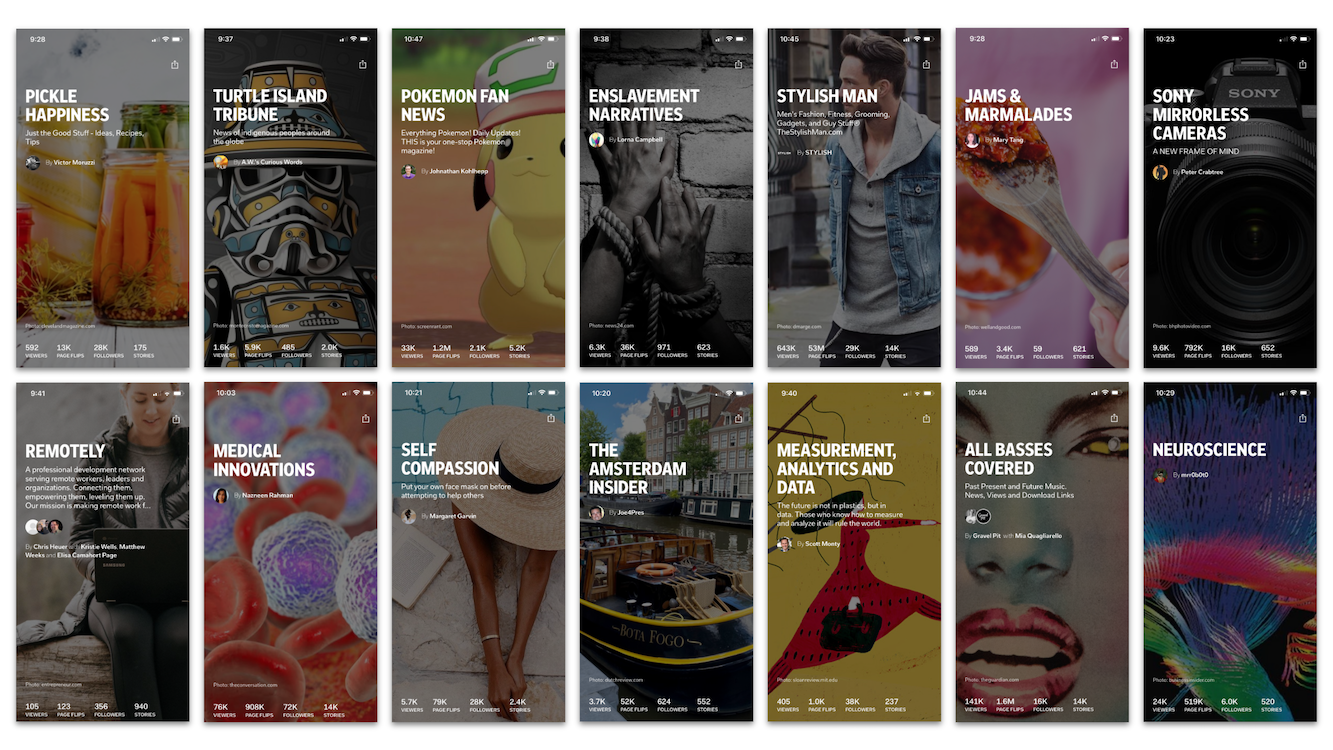 Today there are more than 30 million Flipboard Magazines, curated by people, publishers and organizations around the world, covering topics from gaming to climate to cooking. To elevate curation and bring new exposure to Flipboard Magazines, we've recently expanded how people discover curation in three ways:
Today's Picks: A daily selection of editorially chosen Flipboard Magazines and Storyboards around timely or inspiring topics from remote learning to space travel, plus profiles of curators and publishers we love
Recommended Magazines: A user's For You feed now includes relevant magazines and Storyboards curated by the community.
Featured Magazines Carousel: Thousands of topic feeds, from cats to California, now also feature magazines and Storyboards specific to the topic.
Making it easier to find and follow Flipboard Magazines is one way we can help you build audiences and gain important feedback on your curation.

Curator Pro is now live for magazine curators around the world. We hope you get a chance to check it out and use it to make your Flipboard Magazines exactly what you want them to be. And don't forget to share them. Your curation can inspire and inform others.

Keep on flipping!

—Marci McCue, head of content and marketing communications at Flipboard, is reading "Goodbye Columbus—Hello Indigenous Peoples Day"